Alizon Casting Spells to Change Your Life!

  SAFE
  EXPERT
  SKILLED
  TRUSTED
  RELIABLE
  EXPERIENCED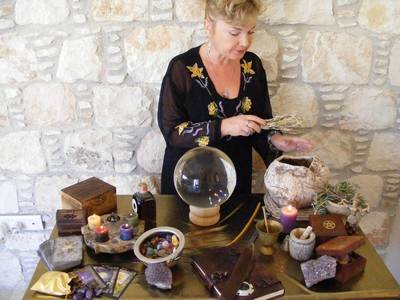 It's true that we all want to improve our lives and make our dreams a reality. And if you align yourself to the vibrational frequency of the Law of Attraction this is exactly what you can do!
And the easiest and most direct way to do this is via the ancient art of Spell casting by a real Witch.

Reversed Tarot Cards…

This Reversed Tarot Card page is part of the Tarot Meanings section.
Using reversed Tarot cards when reading the cards is a matter of choice for the Tarot Reader. If you want to Read the cards for yourself or for others it is something you may need to think about. You can choose to include reversals in your Tarot Readings if you wish but please remember that many of the most experienced and competent Readers do not use reversed cards at all in their Tarot Readings. Whether or not to use reversals is a decision you must make for yourself.
It can be quite overwhelming to use both upright and reversed meanings when you are beginning to use the Tarot, so it is usually best to learn the upright cards first until you have a firm understanding of the numerous layers and dimensions of any one card. It is also useful to remember the many facets of that card in different positions and different spreads. This allows you to add your own meaning to the card through your experience, rather than simply following the 'text book' meanings from a Tarot book.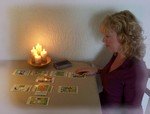 There has been plenty written both for and against using reversals with many Tarot Readers stating there is no need to use reversals since the entire spectrum of emotion and action is already covered in the 78 cards. Others maintain that a reversed card signals that the energy of the upright card is blocked or may be delayed in some way.
Others still, believe that a reversed card has the same meaning as an upright card but special attention should be paid to it.
If you feel fully confident in using upright meanings you can, if you choose go on to introduce reversed cards to your Tarot spreads. There are numerous ways you can introduce reversed cards to your Tarot deck. Firstly, you can shuffle, then split the deck in two and turn one half upside-down. Continue doing this until you are satisfied the cards are well reversed. When doing Readings, you can also use this method to ensure that different cards get reversed for different readings. You can also ask the Querant themselves to cut the pack and decide which half gets turned upside-down. Or you can simply allow your cards to naturally reverse themselves.

---
Sharing is Caring! Please share it with your friends!


The law requires me to state that the contents of this website are for entertainment purposes only.
Psychic, tarot and spell casting services cannot be a substitute for professional, legal,
medical, financial or psychiatric advice/care, where appropriate.
You must be at least 18 years old to make any purchase from me.

© Copyright All Original Content 2006 – 2021 Alizons-psychic-secrets.com. All Rights Reserved.
Reproduction in whole or in part without permission is not permitted.