Contact Me
Tell me what you want to improve in your life,
or with any questions you may have

I am here for you and I will be more than happy to answer any queries you may have. Here you can ask me to help you improve your life.

You can ask me any questions about Spells, Magic, Psychic Ability and Development, Relationships, Lucky Numbers, Auras, Decans, Chakras, Colours in Magic, the Tarot, Crystals, or anything else and much more - CONTACT ME!

You can contact me with your reviews and comments too. I am always happy to receive feedback about the work I do.
I will endeavour to reply within 12-18 hours of receiving your message (or sooner). However, please be aware I might live in a different time zone to you (I live in Lancashire, UK), so might be asleep for example. I am a real person and I don't have a team of people to answer queries, nor do I operate an automated computer reply system.
I always strive to give visitors to my site, my wonderful clients and my loyal Coven members the best experience possible. If I fall short on this please let me know and I will be only to pleased to sort things out.

Use the form on this page to contact me if you have any questions about Spells or anything related to information on this website.
Although I am usually very busy with preparing for Spell casting, I always find time to answer any questions you may have or receive any feedback from you.
You may wish to check my Frequently Asked Questions first, in case the answer is ready and waiting for you there.

And please be assured that any contact you make with me will be kept entirely confidential. I do not share your details with anyone.

Check your email address carefully!

I can only accept and respond to enquiries from persons over the age of 18.

If you have ordered a Spell Casting from me, please visit THIS PAGE to leave your specific Spell Details.

IMPORTANT: If you want me to get back to you PLEASE make sure that you enter your email address correctly. Also, if you feel that I have not replied to you for some reason, then the reason is (except where your email is not correctly entered) in 99.9% of all cases because your email provider has dumped my emails in your Bulk and/or Spam folder. Please check you Bulk and Spam folder if you are expecting an email from me and have not received it.
Also, why not take this opportunity to subscribe to my Coven Newsletter?

Subscribers will get first hand news about offers, free stuff, tips on improving your Magical Life, including attracting good luck and good fortune into your life! PLUS - you'll get a code to download my immensely popular eBook FREE.
"Rid Bad Luck for Good" !!
Just tick the "Newsletter" box on the Form to subscribe.

View my Privacy Policy to learn how I use your data (I don't sell it on).
Contact me by completing this form

---
Positive energy is very important if you are to live an abundant and prosperous life and build up good karma. A great way to do this is by undertaking some charity work.  

---
---
---
---
---
---
The Full Moon is Tonight!
June 4th 2023
Here's your chance to Order your own Powerful Full Moon Spell
Powerful Full Moon Spell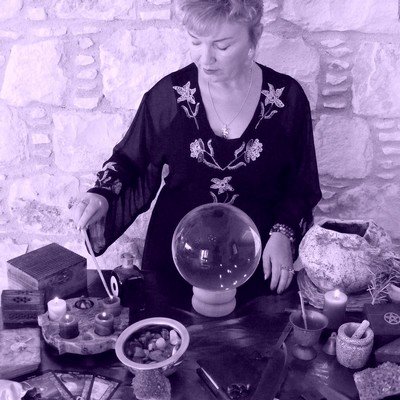 Cast within 24 hours of the Full Moon by Alizon, an experienced White Witch and Spell Caster.
A powerful Full Moon Spell Ritual to manifest change and success for you.
PRICE
From $80

AFTER YOU HAVE PAID
Click Here
to send me your details
I will need your full name and date of birth
Within 24 hours I will email you with confirmation and more details

When purchasing this service from me you are assumed to have read my Terms and Conditions
---
Don't miss out on the coming Full Moon June 2023...
Your chance to change your destiny
You may want a Full Moon Spell to:
Allow money to flow to you
Enhance your sexual attraction
Allow a business or career to prosper and grow
Gain committed love & total faithfulness from a lover
Reunite with an ex lover
Become prosperous and successful
Change your bad luck to good
Or any positive purpose you may have
REVIEWS
---