Reunite Spells That Work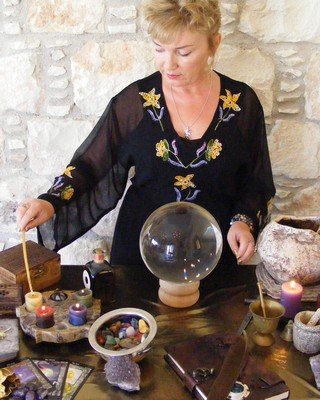 Reunite Spells That Work

My Reunite Spells that Work will get your ex-lover back, whatever your circumstances. Have me, a real White Witch cast your Reunite Spell and get your ex back.

Cast within 24 hours by Alizon, an experienced White Witch and Spell Caster.
---
Ready to reunite with your ex and reignite that lost spark? Look no further! With my Reunite Spells that work with the Law of Attraction, and the Power of Magic, I can make it happen!
No more feeling heartbroken or lost – my powerful Spells are designed to bring you back together with your ex. By tapping into the Law of Attraction and the magic of the Universe, we'll create an irresistible pull that draws your ex back to you.
Whether you broke up recently or it's been a while, my expertise can help you get your ex back. Say goodbye to the past and hello to a bright and hopeful future filled with love and joy.
Don't miss this chance to rewrite your love story. Let me work my magic and guide you towards reuniting with your ex. It's time to take charge of your love life and make your ex fall for you all over again!
With my vast experience and expert skills in crafting powerful Spells, bringing back your ex is my specialty. Countless people have sought out my expertise and have been blown away by the incredible results they've achieved through my Spell casting.
I've honed my abilities to perfection, and my Spells are designed to work wonders in reuniting lovers. Witness the magic unfold as you see your ex coming back to you, filled with love and longing.
Don't just take my word for it – the results speak for themselves! Join the ranks of those who have experienced the extraordinary outcomes of my Spell casting and be amazed at the love and happiness that awaits you.
Reunite Spells That Work:
Ancient Magical Power for Today's Lost Love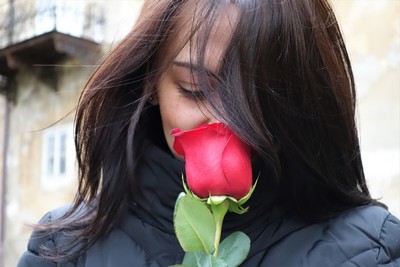 Experience the magic of love once again with a powerful Reunite Spell! Get back with your ex faster than you thought possible!
Don't wait another moment – order this Reunite Spell NOW and watch as your ex is drawn back to you, starting today!
As a White Witch and expert Spellcaster, I, Alizon, will personally cast this potent Reunite Spell for you!
Love is a magical feeling, and being loved unconditionally is simply incredible. But heartbreak can be devastating, no matter the reason for the breakup.
If your ex-lover was influenced or swayed by outside forces, causing the breakup, it's time to change the course of fate. Let the power of the Reunite Spell bring you back together and rekindle the love you once shared. Embrace the magic and pave the way for a renewed and fulfilling connection.
Rekindle Lost Love
Have you ever wondered if it's possible to turn back the clock on love? To reignite the passion and connection with that one person who's left an indelible mark on your heart? It's a sentiment many of us share.
Ancient Wisdom Meets Modern Heartbreak
My Reunite Spells that work are more than mere chants; they're a powerful blend of ancient wisdom crafted for the complexities of modern love.
Every ingredient and phrase has been carefully chosen to address the unique challenges of relationships today. When casting my Spells, I tap into the ancient knowledge and energies, guiding me towards helping you reunite with your true love. Embrace the magic and unlock the door to a renewed and passionate connection.
Not Your Typical Spells
My Reunite Spells that work are no ordinary magic – they're crafted with ancient secrets and special ingredients that have proven their power over time. My Spells are tailor-made for those longing for a second chance at love, providing a potent tool to fulfill their heartfelt desires.
With the wisdom of ages and the magic of special ingredients, my Reunite Spells are designed to work wonders. They're the key to unlocking the door to rekindled love and a renewed connection.
Don't let your heartache go unanswered – let my Reunite Spells be the beacon of hope and the catalyst for your love story's happy ending. Embrace the power of ancient secrets and special ingredients, and watch as the magic unfolds in your favor!
Seize Your Second Chance
Don't let love slip away when the Universe can be on your side. Reach out now and harness the power of the Reunite Spells that work. Give your heart what it truly desires.
---
The Psychology Behind Breakups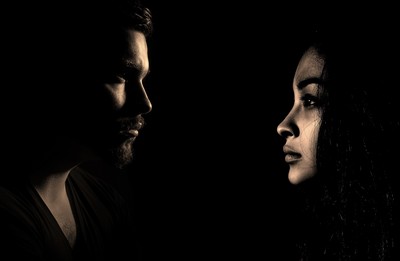 Breakups are tough. Everyone knows the heavy feeling in the chest, the endless questions, and the rollercoaster of emotions. But have you ever wondered what's really going on in our heads when we go through a breakup?
Brain in Love vs. Brain in Pain
When we're in love, our brain releases feel-good chemicals like dopamine and oxytocin. They make us happy and connected. But during a breakup, there's a sudden drop in these chemicals, making us feel down and distressed.


Loss of Identity
Often, in relationships, we start thinking of ourselves as a 'we' instead of an 'I'. When the relationship ends, it's like a part of our identity goes missing. This can lead to feelings of confusion and low self-worth.


Fear of the Unknown
After a breakup, the future can seem uncertain. Our brain doesn't like uncertainty. It starts to imagine all sorts of negative outcomes, making us anxious and fearful.


Rejection Hurts
Being rejected, whether it's us breaking things off or the other way around, can feel like a personal failure. Our brain interprets it as a threat, triggering feelings of sadness or even anger.


Hope and Healing
Here's the good news – our brains are adaptable. With time, self-care, and support, we can heal from the emotional wounds of a breakup. We learn, grow, and eventually open our hearts again.
In essence, while breakups can shake us to our core, understanding the psychology behind them can make the journey to healing clearer and perhaps a bit easier.
---
Manifesting Love Through Universal Laws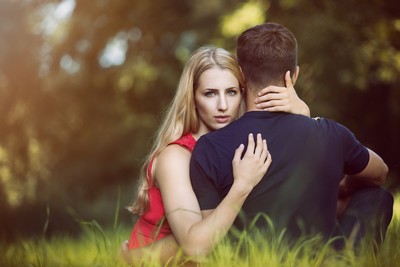 Ever felt that the Universe has its own heartbeat, its own rhythm of making things happen? Well, it does, especially when it comes to love. The Universe is like a giant web of connections, and it follows some cool laws that can help bring you closer to your lost love. Here's how these laws play their part, and how my special Reunite Spells that work fit right in.
Law of Attraction:
Think of it as a big magnet. What you focus on, you get. Dream about love, and love comes closer. My Reunite Spell channels this, helping your thoughts and wishes signal to the universe: "Hey, I'm ready for love!"


Law of Energy:
Everything is buzzing and moving, even if we can't see it. By putting your hope and emotion into the Reunite Spell, you're giving this energy a direction, guiding it to bring back your love.


Law of Relativity:
Not every bump in the road is a mountain. Problems might look big, but they're just challenges that can be overcome. Having faced a breakup or distance can feel like a mountain, but my spell turns it into a stepping stone, showing you how to step forward.


Law of Action:
Dreaming is great, but sometimes you've got to make a move. This doesn't mean going after love desperately, but feeling the urge in your heart. That's where my spell shines. It's that gentle push, that action you need to bring your love story back to life.


Inside Matches Outside Law:
Ever heard, "What's inside shows outside"? If you're feeling love and hope inside, the world feels it. When you're healing and feeling love, my Reunite Spell amplifies this, making the outside world - and your lost love - feel it even more.
My Reunite Spell isn't just magic; it's the universe's laws in action. It's like tapping into the Universe's radio frequency and dedicating a love song to your special someone, hoping they'll tune in. And trust me, more often than not, they do. So, let's dance to the universe's love tune together!
---
Dreams, Signs, and Symbols of Re-connection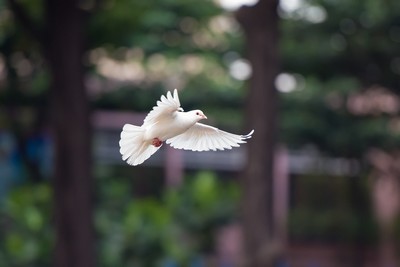 We've all had those dreams that feel so real, where we wake up feeling like we've been on a journey with someone we miss. Sometimes, the universe speaks to us through dreams, signs, and symbols, giving us hints about re-connections and pathways to love.
Vivid Dreams:
Ever dreamt of your lost love? Seeing them in dreams, especially in places filled with warmth and light, is a powerful sign. It's the universe's way of saying, "The connection is still there."


Common Symbols:
Birds, especially doves, can symbolize a re-connection. Finding feathers on your path or hearing a songbird can be a gentle nudge from the universe, telling you that love isn't lost.


Music and Songs:
Suddenly hearing "your song" or love songs on the radio can be more than just coincidence. It's as if the universe plays DJ, sending you messages about reuniting.


Numbers:
Ever keep seeing the same numbers, like 11:11, over and over? These could be "angel numbers" hinting that spiritual forces are at play, helping bridge the gap between you and your lost love.


Random Memories:
A sudden rush of old memories, even from the simplest things like a particular scent or a flavor, is like a cosmic post-it note. It's the universe reminding you of the good times, signaling a potential re-connection.


Unplanned Meetups:
Running into your ex-lover at a cafe or on a random street? These "chance" encounters might not be by chance at all but orchestrated by the universe, telling you that the story might have another chapter.
My Reunite Spells that work embrace and amplify these signs. They tap into this cosmic language, turning whispers of re-connection into loud, clear messages. It's all about tuning in, understanding the signs, and letting the magic guide your heart back home.
---
Past Lives and Love: The Eternal Connection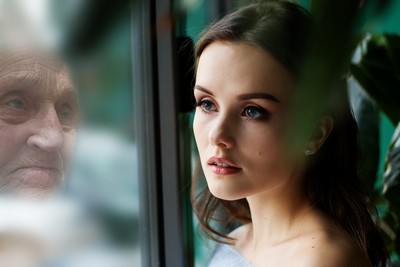 Many people believe that we don't just live one life. Instead, we come back again and again, learning lessons and experiencing different things each time. One of the most powerful experiences in any life? Love. Some loves are so strong that they span multiple lifetimes.
Imagine two souls connected by a thread of love. In one lifetime, they might be partners. In another, they might be close friends, or even family. But no matter the form, the bond is there. It's deep and unbreakable.
Sometimes, when we meet someone, there's an immediate feeling of recognition. It's like our soul remembers them even if our mind doesn't. That's the power of past lives. It's as if our souls have a memory, and they recognize the love they've shared before.
But, life can be tricky. We might meet our past life love but face obstacles. Different life situations, choices, and challenges can stand in the way. That's where the magic of Reunite Spells comes in. These spells can help remove barriers, clear paths, and bring souls back together. They work by tapping into that ancient bond, reigniting the flame that's always been there.
So, if you've ever felt that deep, unexplainable connection with someone, consider the possibility of past lives. With the right magic and intention, you can reconnect with that eternal love. Because true love isn't bound by time. It's forever.
---
The Spiritual Path to Healing Post-Separation
Going through a breakup or separation is never easy. The emotional pain can feel almost physical, like a heavy weight pressing down on your heart. But while the journey of healing can be challenging, it's also a chance to grow spiritually.
Every person we meet and bond with is a mirror reflecting parts of ourselves. Some teach us about love, some about patience, and some about our own strengths and weaknesses. When we separate from someone special, it's not just about losing them. It's also about the parts of ourselves we discovered through them.
The first step on the spiritual path to healing is acceptance. Accepting that, for now, this chapter has ended. It doesn't mean the book is closed, but it's a chance to pause and reflect.
Next, embrace the emotions. It's okay to feel sad, angry, or confused. These feelings are signals, guiding you towards areas within yourself that need attention and care.
Now, here's where the magic of Reunite Spells enters. These spells aren't just about bringing two people back together. They're also about healing those deep inner wounds. When cast, they create a space for introspection, understanding, and growth. They help you navigate the complex maze of emotions and find clarity.
The journey post-separation is a blend of self-discovery and spiritual growth. With the aid of Reunite Spells that work, you can not only heal but also become a stronger, more centered version of yourself. And who knows? With newfound wisdom and understanding, the universe might just align to bring two souls back together, more connected than ever before.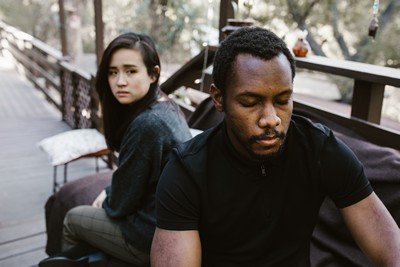 ---
Why Wait For Fate?

Sometimes, the universe needs a little nudge in the right direction. We've all been there — longing for a love that once was, feeling that void, and wishing for a second chance. But why leave such a potent desire to chance alone? The Reunite Spell that Works has been crafted from age-old traditions, refined for today's complex love scenarios. 
This Spell is more than just a spell; it's a beacon calling out to lost love. Give your heart's desire the boost it needs. Take the step, embrace the magic, and let the universe hear your call. Your love story deserves a second act; make it happen with the Reunite Spell that Works. Click the blue button now - what have you got to lose?

---
All About Alizon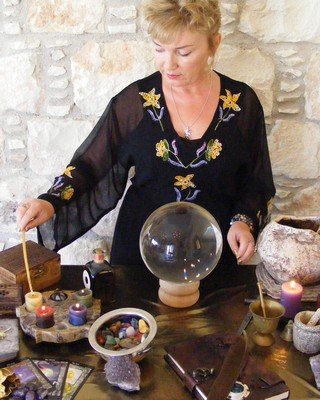 "Alizon is a renowned Witch, spellcaster and psychic with deep roots in the spiritual world. Her passion lies in blending age-old traditions with modern-day needs, especially when it comes to casting powerful Spells. Whether it's rekindling love, boosting prosperity, or guiding those in search, Alizon has a spell for it.
Her expertise isn't just limited to Spellcasting. Alizon's knowledge spans a wide range of spiritual topics, from angels to astrology and from dreams to crystals. But it's her unique touch in weaving magic that truly sets her apart. Through her Spells, countless individuals have found answers, solutions, and transformations.
Alizon's approach is both warm and straightforward, making her insights easy to grasp and her Spells highly effective. In a world filled with complexities, Alizon is a guiding light, using her Spellcasting prowess to bring about positive change."
Positive energy is very important if you are to live an abundant and prosperous life and build up good karma. A great way to do this is by undertaking some voluntary charity work.   

---