Rune Meanings
Rune Meanings

Rune meanings have intrigued many people for centuries. The interpretation of ancient Runes are a fascinating divinatory system that has its roots in ancient Norse history and mythology. The true interpretation of the Runic alphabet is lost to the midst's of time but today we can derive the meaning of the Runes with some degree of accuracy. 
The Runes of magic and divination have been used throughout the ages to foretell futures and to aid Spell casting and manifestation.
---
The Rune Alphabet

Each of the Rune alphabet symbols can be inscribed on stones, wood or even semi precious crystals such as Amethyst, Rose Quartz or Clear Quartz. 
Also inscribing the Rune secrets in the form of symbols onto candles during Spell casting for love, increased wealth, fertility or prosperity is a great way to increase the Spells likely manifestation. 
I use the lucky Fehu Rune symbol in my Money Spell casting for example and the Ingwaz Rune symbol in my Love Spell casting and in my Sex Spells. In this way  the Runes of magic and of divination are used effectively.
---
Casting Spells with Runes

I use Runes in my Magic Spell Casting and Rituals to change destiny for the better!!!
---
Whispered Mystery

The word Rune, which occurs in various forms in Germanic and Celtic languages, means 'A Mystery', or 'Holy Secret' that is 'Whispered'.
The Rune meanings are used to help you to gain insight into a particular situation or issue, to present questions for you to think about, and to help you understand what might happen given your present circumstances.
The choices you make in your life are the primary factors in predicting your future. The Runes can help you examine these choices and understand the issues associated with them, including reversed Runes.
The Runes help you to take responsibility for the life you have helped to create. By interpreting the Runes meanings you can gain guidance and empowerment to make the changes you want to make.
So the Rune secrets and the reversed Runes can invite you to take an honest look at your situation, and can give you key information that will help you create the life and future of your choosing.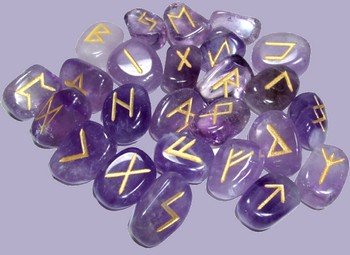 Casting the Runes and conducting a Rune Reading can show you where you are, where you've come from, where you want to be and how you could get there.
I personally use purple Amethyst crystal Runes for divination.

With the insight gained through the Rune secrets and reversed Rune meanings, you will be better equipped to make decisions and take action that is in line with your best interests, growth and development.
The answers you need will be revealed by the Runes.
---
Click on the Image to Reveal the Rune Meanings
---
The Full Moon is Approaching
Here's your chance to Order your own Powerful Full Moon Spell
Powerful Full Moon Spell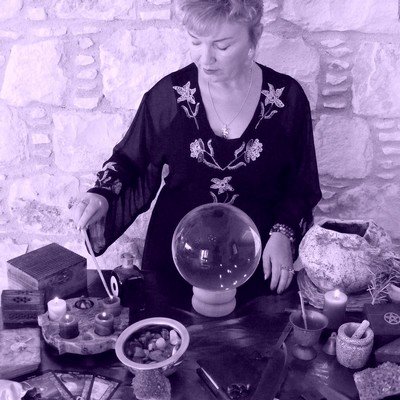 Cast within 24 hours of the Full Moon by Alizon, an experienced White Witch and Spell Caster.
A powerful Full Moon Spell Ritual to manifest change and success for you.
PRICE
From $80

AFTER YOU HAVE PAID
Click Here
to send me your details
I will need your full name and date of birth
Within 24 hours I will email you with confirmation and more details
When purchasing this service from me you are assumed to have read my Terms and Conditions
---
Don't miss out on the coming Full Moon February 2022...
Your chance to change your destiny
You may want a Full Moon Spell to:
Allow money to flow to you
Enhance your sexual attraction
Allow a business or career to prosper and grow
Gain committed love & total faithfulness from a lover
Reunite with an ex lover
Become prosperous and successful
Change your bad luck to good
Or any positive purpose you may have
Tap/Click here to learn more

Positive energy is very important if you are to live an abundant and prosperous life and build up good karma. A great way to do this is by undertaking some voluntary charity work.   

---