Fehu Meaning
The Interpretation and Meaning of Fehu
The Fehu meaning is seen as a positive one in a Rune Reading and can mean an increase in wealth, material success and new opportunities to increase finances.
The ancient meaning of the Fehu Rune is that of cattle, wealth and possessions. In the modern day the Fehu meaning is concerned with money, reward and wealth.
Achievement and recognition through hard and determined work is also associated with the Fehu Rune and can indicate a pay rise, promotion or career advancement.
Runes are an ancient writing system that was used in various Germanic languages prior to the adoption of the Latin alphabet. They were typically inscribed on stones, wood, or metal, and were often used for magical or divinatory purposes. Today, runes are sometimes used in modern pagan or neo-pagan practices, or as decorative or symbolic elements in various contexts.
Fehu is a Rune from the Elder Futhark, an early form of the runic alphabet used by the ancient Germanic peoples. The name Fehu is derived from the Old Norse word "fe," which means "cattle" or "wealth."
In general, Fehu is associated with abundance, financial prosperity, and material success. It represents the wealth and prosperity that comes from hard work, and is seen as a symbol of good luck and fortune. Fehu can also indicate a time of financial growth and abundance, and can suggest that new opportunities for wealth and success are on the horizon.
In a spiritual or divinatory context, Fehu can also represent the idea of "the wealth within." This refers to the idea that true wealth and abundance come from within, and that material success is just a reflection of one's inner prosperity. The Rune can encourage you to focus on your personal growth, self-worth, and inner confidence, as these are the key to finding true abundance and happiness in life.
It's important to remember that the meaning of Fehu can vary depending on the individual using the Runes, and its interpretation can be influenced by the surrounding Runes and the context of the reading. However, in general, Fehu is considered a positive and empowering symbol of abundance, prosperity, and growth.
Fehu Meaning

Because the Fehu Rune is associated with the goddess Freya who governs fertility, this Rune can mean the conception and birth of a baby or the birth of a creative idea or enterprise.
Overall the appearance of the Fehu Rune is seen as a very welcome one that promises abundance, health, wealth and happiness.
The Fehu meaning really is a very positive omen and should be seen as a sign of good things to come.
---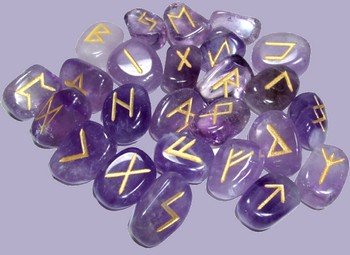 Fehu is the first rune in the runic alphabet, known as the Futhark. It is associated with the sound "F" and is often interpreted as representing wealth, prosperity, or abundance.
In traditional Germanic cultures, wealth was often measured in terms of cattle, and the shape of the Fehu rune is said to represent the horns or head of a cow or bull. As such, Fehu is sometimes associated with the concept of "livestock" or "cattle," as well as with the idea of hard work and material possessions.
In divination or magical contexts, the Fehu rune may be used to attract wealth or good fortune, or to symbolize a successful business venture or other material achievement. It can also represent the potential for growth or increase, and may be used as a symbol of motivation or drive to pursue one's goals.
---
Fehu Reversed Meaning
The Fehu reversed meaning relates to feelings of frustration, delays and disappointments often of a financial nature. It can also mean the frustration of the inability to conceive a baby.
Bad health, unrequited love and general bad luck are also found in the Fehu reversed meaning. Because of its positive upright meaning, it obviously becomes quite negative when reversed.

Fehu Rune Correspondences
The Fehu Rune corresponds with the colour red, the number 1, the Tarot card of the Empress and the astrological sign of Taurus. The goddess Freyja and the god Frey are also associated with the Fehu Rune. The elements of both Fire and Earth are contained within the female Fehu Rune.

Runes of Magic & Divination
The Runes of magic and divination have been used throughout the ages to foretell futures and to aid Spell casting and manifestation. Rune secrets are revealed and used for inscribing magical meanings onto candles used in Spell casting.
Inscribing the Fehu Rune symbol onto a green candle during Spell casting for increased wealth, fertility or prosperity is a great way to increase the Spells likely manifestation.
The Rune Fehu can often show great opportunities coming your way. Don't miss out on the opportunity to have a Spell cast by me to make your dreams come true.
Casting Spells with Runes
I use Runes in my Spell casting to change destiny for the better!!!
---
Powerful Magic Spell Cast by Leading English Witch and Spell Caster

Powerful Magic Spell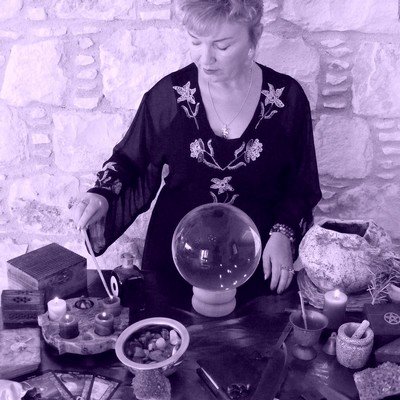 Cast within 24 hours by Alizon, an experienced White Witch and Spell Caster.
A powerful Magic Spell Ritual to manifest whatever you most desire!
PRICE
From $50

AFTER YOU HAVE PAID
Click Here
to send me your details
I will need your full name and date of birth
Within 24 hours I will email you with confirmation and more details

When purchasing this service from me you are assumed to have read my Terms and Conditions
---
In addition to Casting your Spell, I'll also Cast a
FREE

Aura Cleansing and Curse Removal Spell
This FREE Spell Ritual will help remove any negativity, Curse, Hex or other impediment that might have infected you and blocked or hindered your wishes, goals and happiness in the past.

Ridding negative energy is very important as it can be very damaging and toxic and cause all kinds of bad luck. It can prevent you living the kind of life that you most desire.
This FREE Spell will rid you of any curses, hexes, being the victim of the evil eye or general bad luck.
I will cast this FREE Spell on your behalf to clear any negative energies swiftly and allow the supportive influences and positive elements of your Spell to act very quickly and enables you to be open and ready to receive your desired outcome.

---
Are you Cursed with Bad Luck?
Whenever I Cast a Spell for someone, I also cast a FREE Aura Cleansing Spell, often referred to as a Curse Removal Spell.
Many who seek my help feel the weight of bad luck holding them back. They sense negative energy surrounding them, and some believe they're cursed. But fear not, my FREE Spell destroys that barrier and opens up the ability to receive blessings and good fortune.
There are two ominous reasons behind your continuous misfortune and bad luck, preventing you from living the life you desire. These are by having a curse placed upon you and/or having a weak or damaged Aura.

Being cursed, hexed or the victim of the Evil eye, Voodoo Magic, Black Magic or a Generational curse that is passed on through family ties will have serious consequences to your health, wealth and happiness, and your ability to achieve your goals.

Being cursed is the number one reason for continuous bad luck that plagues your life. Problems with money, sex, relationships and health can all be the result of a curse placed on you. And having a curse upon you will radically and drastically damage your Aura.
---
Have you a Weak or Damaged Aura?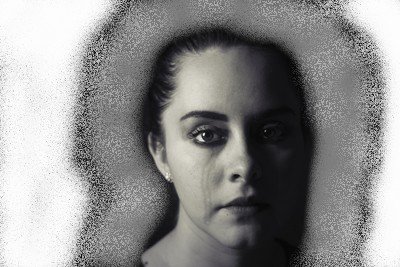 Your Aura is of course the invisible energy field that surrounds and protects your body from negative energy, negative forces and negative entities.

Everyone is born with an Aura that is bright, vibrant and extremely protective. But overtime and due to stressful and sometimes traumatic events the Aura becomes weaker. It becomes dark, dull and ineffective when you experience emotions such as grief, fear, worry and anguish. Experiencing surgery, damage to bones or organs, illnesses, bacteria or viral infections, poor sleep, chronic pain, chronic fatigue and traumatic events also damage the integrity of your Aura.
Basically, the more historic stress and trauma you have suffered and the more anxiety and depression you experience, the more damaged your Aura becomes.  

A weakened Aura causes an immense amount of negative energy to damage your soul, heart and mind. Without intervention this naturally leads to a depressed spirit, which makes living a free and joyful life almost impossible. Your sleep patterns are affected and a decline in your health is inevitable.

Everything seems bleak to you and life is very difficult and stressful. Hypersensitivity to stress leads to an increase in anxiety and depression, which in turn causes immeasurable harmful emotions and negative energy.  This vicious cycle of stress, anxiety and depression leading to negative energy that further weakens your Aura needs to be broken. Your damaged and weakened Aura needs to be restored to a vibrant state. I can do this for you.

That is why with every Spell I cast I also perform a FREE Curse Removal Ritual and FREE Aura Cleansing. And this is why my Spells are so popular and successful.

This will allow you to be free from the bad luck, once and for all! You can begin to live the kind of life you have always wanted!

---
---
---
---
---
Positive energy is very important if you are to live an abundant and prosperous life and build up good karma. A great way to do this is by undertaking some charity work.   

The NEW Moon is approaching!
Get your New Moon Spell for December 2023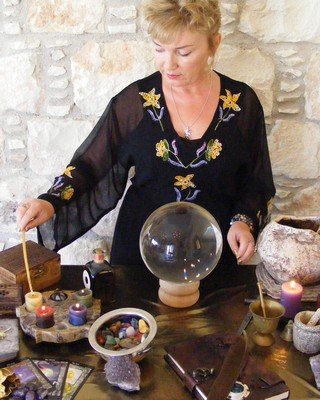 A New Moon Spell That Works


Have a New Moon Spell cast by a real Witch on the upcoming New Moon. A New Moon Spell to manifest whatever you most desire!
Cast on the next New Moon by Alizon, an experienced White Witch and Spell Caster.
---
D
on't miss out on the coming New Moon December 2023... Your chance to change your destiny:
You may want a New Moon Spell to:
Boost your Ancient Magical Chants

Attract a new love into your life
Begin a fresh start with an ex-lover
Success with any new project, enterprise or relationship

Commence a new career or business

Manifest a new period of abundant wealth and prosperity
Bring positive good luck for lottery wins and gambling
Or any positive purpose you may have
---