Algiz Meaning

The Interpretation and Meaning of Algiz
The Rune Algiz is part of my Rune Meanings series...

The Algiz meaning is seen as both optimistic and protective in a Rune Reading .

The ancient meaning of Algiz is that of the Elk and Sedge reeds or rushes. In the modern day the Algiz meaning is concerned with opportunity for growth and development and for protection.
In a Rune Reading the Algiz Rune can indicate a time of great opportunity and success accomplished by hard work and determined effort. It can also show that whatever you have been searching for is well within your reach. Be alert and open to opportunities.
Protection and safety are also associated with the Algiz Rune and can indicate a sense of peace and security after being under threat.
In a Rune Reading the Algiz Rune is seen as a great Rune for anyone taking a risk or gamble or facing uncertainty. The protective element attached to the Algiz Rune means you will be shielded from negative energies.
Algiz Meaning

It can show a need for some clear headed thinking and less of the confusing emotions that have impacted upon you. You may be afraid of what is coming up for you and are unsure of your emotions and how you will feel and react.
Use your intuition to guide you, but also examine all the facts clearly and cut away any untruths or deception.

Overall the appearance of the Algiz Rune is seen as a good one because of the protective element to it.

Algiz Reversed Meaning
The Algiz reversed meaning is one of delays, setbacks and reversal of fortune.
Feelings of being under attack and unprotected are also found in the Algiz reversed meaning.

Runes of Magic & Divination
Use this Algiz Rune when you are in need of protection. Just 'draw' it invisibly with your right index finger a few inches from your face.
Inscribing the Algiz Rune symbol onto a blue candle during Spell casting for protection, prosperity and abundant opportunities is a great way to increase the Spells likely manifestation.
Don't miss out on the opportunity to have a Spell cast to make your dreams come true.
Having a Spell cast can bring miraculous results very swiftly and can literally change your destiny for the better.
If you have an interest in spirituality, are intrigued by astrology, fascinated by Tarot cards or captivated by Psychic abilities, then the next logical step is to look into the power of Magic.

Having a Spell cast is Magic you can believe in.

And even if you are slightly skeptical, uncertain or wary, powerful positive energies combined with expert Spell casting will soon have you convinced in the power of Magic.
Algiz Rune Correspondences
The Algiz Rune corresponds with the colour gold, the number 15, the Tarot card of the Moon and the astrological sign of Cancer. The god Heimdall is also associated with the Algiz Rune. The element of Air is contained within the male Algiz Rune.
Casting Spells with Runes

I use Runes in my Magic Spell Casting to change destiny for the better!!!
These include Money Spells, Love Spells and Sex Spells.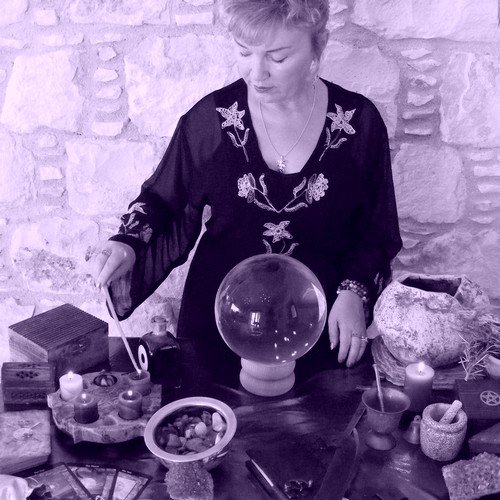 Love Spell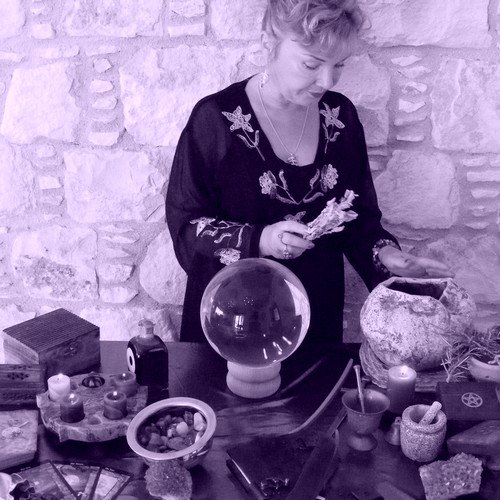 Sex Spell
Positive energy is very important if you are to live an abundant and prosperous life and build up good karma. A great way to do this is by undertaking some charity work.   

The NEW Moon is approaching!
Get your New Moon Spell for December 2023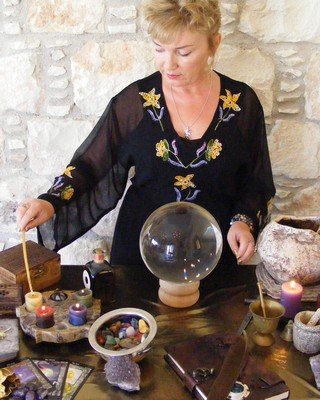 A New Moon Spell That Works


Have a New Moon Spell cast by a real Witch on the upcoming New Moon. A New Moon Spell to manifest whatever you most desire!
Cast on the next New Moon by Alizon, an experienced White Witch and Spell Caster.
---
D
on't miss out on the coming New Moon December 2023... Your chance to change your destiny:
You may want a New Moon Spell to:
Boost your Ancient Magical Chants

Attract a new love into your life
Begin a fresh start with an ex-lover
Success with any new project, enterprise or relationship

Commence a new career or business

Manifest a new period of abundant wealth and prosperity
Bring positive good luck for lottery wins and gambling
Or any positive purpose you may have
---