New Year Spells December 31
Here you can have one of my New Year Spells cast for you on New Year's Eve December 31
The New Year should be filled with the promise of plentiful possibilities and potential as yet another new year stretches before you. But for many it can be fearful time with illness, mounting debt, lack of love, job uncertainly or looming financial hardships.
But you can transform this New Year with the help of a little Magic!
New Year Spells that work to bring the perfect year filled with love and abundance are miraculously powerful and potent. Amazing results can manifest from New Year Spells allowing you to attract love, good fortune and prosperity. Spells that work with the Law of Attraction to bring love, for wealth creation and to attract money cast for you on New Year's Eve can transform your life.
There is immense positive energy created at New Year and this can be harnessed and turned to your advantage in Spell casting for your good fortune.
Because of the immense positive and powerful energy created at New Year it is possible to harness the amazing power to fulfill almost limitless wishes and desires.
Here I can offer you the opportunity to have me; Alizon, White Witch and Spell caster personally cast your own powerful  New Year Spell. Whatever your current financial or romantic situation I'm sure I can help as I am expert at casting Love Spells that work and casting Money Spells to attract money and aid wealth creation with amazing results.
Around the New Year is the ideal time for Magic and Spell work for career advancement, business success, wealth creation, prosperity, commitment in love relationships and overall happiness. Whatever you most desire can be made manifest by using the New Year positive energy. It is said that no request for dreams and wishes to come true can be refused at the New Year.
---
New Year Spells
This Spell is Thrice Cast which means it is cast 3 times in one evening to add immense power and positive energy.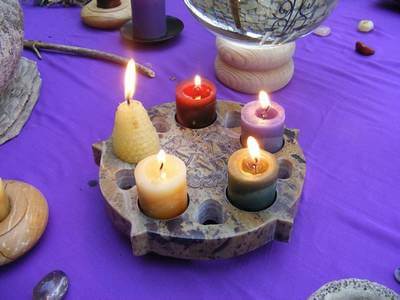 Cast 3 times for Powerful & Potent Energy.
NEW YEAR SPELL

JUST $79.99
When purchasing this service from me you are assumed to have read my Terms and Conditions

After making payment Click Here to enter and submit your details on my Spell Details Form. You will be asked to provide:
Your name
Date of birth
Brief outline of desired outcome from the Spell
Once you have decided to have a Spell cast by me and I have all the details I need I will prepare to cast for you as soon as possible. I will send via email a full account of the Spell I will cast on your behalf.
I look forward to casting your Spell on your behalf. The moment I cast a Spell for you it immediately begins working on your request. After the Spell has been cast I will send you notification that I completed and cast your Spell.
Now you just need to expect the Magic to begin…
---
Missed the New Year?

Don't worry if you have missed out on the New Year Magic, as there are other chances to have a very special Spell cast for you to allow your dreams to come true on other dates throughout the wheel of the year.
See my Spell Casting Page
Spell Casting

Having a Spell cast can bring miraculous results very swiftly and can literally change your destiny for the better.
If you have an interest in spirituality, are intrigued by astrology, fascinated by Tarot cards or captivated by Psychic abilities, then the next logical step is to look into the power of Magic.

Having a Spell cast is Magic you can believe in.

And even if you are slightly skeptical, uncertain or wary, powerful positive energies combined with expert Spell casting will soon have you convinced in the power of Magic.
Spells That Work
This is your opportunity to have me; Alizon, White Witch and Spell caster personally cast your own powerful Spell.

Whatever your current situation I'm sure I can help as I am expert at casting Spells that work with amazing results.
My Spells are cast in love and light, with harm to none and do not bend the will of anyone. In this way you can be assured that all positive ways to allow you your heart's desire are sought out.
Spells that work with the Law of Attraction are known to be very powerful and enable your wish or desire to be sent to the Universe swiftly and effectively.
I also offer a Free Spell in the form of a Cleansing Spell to remove any negative energies that may be surrounding you. This helps purify and cleanse your aura making you open and ready to receive positive energies and your heart's desire.
---
Client Reviews


Christine from Stamford, Connecticut, USA

"Hi Alizon! Thank you for another GREAT Casino win! after casting me a Money Spell."
Thomas from Muir, Switzerland

"You cast a Money Spell for me. My turnover increased 70% during the last three months! You helped me in a great way."
Terrence from Sacramento, California USA
"I wanted to thank you for the Money Spell you cast for me. I have seen immediate results and look forward to the continuous positive energy. Blessings to you."
Alexa Aurora, Colorado USA
"Hi! Again, thank you for all your work on the Money Spell. There have been amazing positive energies flowing around my finances already."
Judith from Wrexham, North Wales, UK
"I just wanted to thank you for casting the Full Moon Triple Cast Love Spell from the bottom of my heart. I know the full moon can be powerful but I didn't expect such great results so soon."
Charles from Smithfield, Queensland, Australia
"Thank you so much for the amazing and fantastic extreme success you had in the Return Lover Spell you did. Within 24hrs my ex contacted me and wanted to see me straight away. I could not believe it. It was amazing."
Lynne from Topeka, Kansas, USA
"You cast an Attraction Spell for me. It took several weeks to work, but when it did, it worked like ... well like magic! I have found the most wonderful, perfect, man in the world for me!"
Graham from Dartmouth, Nova Scotia, Canada
"Just one word – UNBELIEVABLE!!! The reaction I got just days after you cast the Sex Spell was incredible."
Nina from Picton, NSW, Australia
"I just wanted to share with you the best news ever! Your Fertility Spell worked! I've waited so long for this to happen and I'm over the moon. Thank you so much Alizon."
Yvette from Singapore
"The Psychic Ability Spell you cast has begun to work. I can sense the connections with spirit much stronger than before. I have been more and more sensitive to other "beings" around me also."

The law requires me to state that the contents of this website are for entertainment purposes only.
Psychic, tarot and spell casting services cannot be a substitute for professional, legal,
medical, financial or psychiatric advice/care, where appropriate.
You must be at least 18 years old to make any purchase from me.

© Copyright All Original Content 2006 – 2017 Alizons-psychic-secrets.com. All Rights Reserved.
Reproduction in whole or in part without permission is not permitted.