Dream Dictionary W
---
Alizon - expert, experienced, skillful, knowledgeable...

The History of Spell Casting
Through the ages and within every culture older wise women have passed down their knowledge and skills of healing herbs, medicinal plants, phases of the moon and sun, the alignment of the stars and other natural phenomenon to younger generations.  

The crafting of ingredients, coupled with prayers, rhymes or chants (Spells) were sent out to the Universe to increase abundance, to bring love, to aid fertility and for protection.

I possess the knowledge, skill, expertise and experience to successfully cast Spells that work with the Universe to help you with your desires.

I am an experienced Spell caster of 40 years and have a wide knowledge of herbs, oils, crystals and other ingredients, their qualities, their energies and how to use them successfully.

I have a deep understanding of the power of colour, moon phases, solar phases, astrological matters and other natural phenomenon. I am also very skilled in the use of altar tools and am attuned to the elements of air, earth, fire and water.

REVIEWS


FAQ

---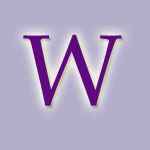 Find out about the meaning of dreams starting with the letter W from this Dream Dictionary W page.
Waiter
In dream interpretation the dream meaning of seeing a waiter or being a waiter yourself shows that you are doing too much for others and neglecting your own needs and desires. This needs to addressed.
Walnut
The meaning of dreams connected to a walnut or walnuts show that you are hiding away in a shell and not allowing your true feelings to be expressed. If you crack the walnut shell in your dream it shows that someone has a secret that want to reveal to you.
Wallet
Dreaming about a wallet has several different meanings. To dream that the wallet is full means that you are confident and secure that you can achieve the goals you have set yourself. If the wallet is empty or even stolen this shows a restlessness and insecurity relating to your career.
Waterfall
The dream about a waterfall is an extremely lucky omen particularly in relation to love affairs. It can predict a proposal of marriage and a happy and long last marriage.
Dreaming of a waterfall can also indicate financial abundane in the form of a windfall is on its way to you.
Wheel
The meaning of dreams connected to a wheel suggests a journey. This can be a psychical, journey or trip or more likely a mental or emotional journey. This is a journey you must take to move on from all that has been holding you back.

---
Did you love this page? Please share it with your friends!

The law requires me to state that the contents of this website are for entertainment purposes only.
Psychic, tarot and spell casting services cannot be a substitute for professional, legal,
medical, financial or psychiatric advice/care, where appropriate.
You must be at least 18 years old to make any purchase from me.

© Copyright All Original Content 2006 – 2017 Alizons-psychic-secrets.com. All Rights Reserved.
Reproduction in whole or in part without permission is not permitted.