Thyme…
Thyme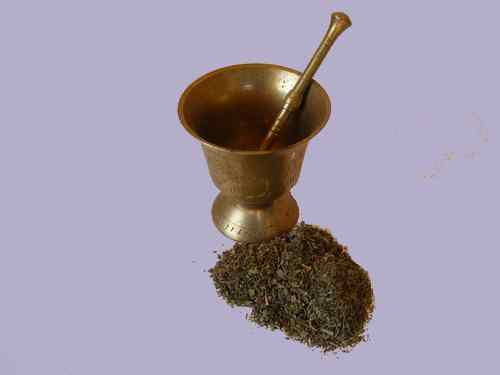 Culinary
Thyme is perfect for enhancing the flavour of olive oil, butter, vinegar, meats, poultry, fish, soups and stews. Used also for salads and cooked vegetable dishes Thyme adds a super seasoning.
Herbal Lore
The name Thyme comes from the Greek thymos meaning spirit or smoke. Properties attributed to thyme by the Greeks included the giving of strength and courage. The early Egyptians also used thyme in mummification. Thyme was a very popular herb during the days of the ancient Greeks and Romans. Greeks used it for massage and in bath oils, as incense, and for medicinal purposes. The Greeks often used the phrase "To smell of Thyme" as praise. Later, in the Middle Ages, Knights would have a sprig of Thyme embroidered on their scarves by their lady as a sign of their bravery.
In mythical folklore, Thyme flowers were full of perfume and nectar for the bees, traditionally the messengers of the fairy world. Thyme honey is very popular here on the island of Crete.
Ancient Greeks believed Thyme could restore physical vigour and relieve melancholy. Thyme was used in ritual altar fires, to purify the sacrifices to the gods. Thyme was also burned as incense at funerals and placed in the coffin of the dead. It was believed that the soul of the deceased took up residence in the flowers of the Thyme plant, and that Thyme assured the passage of the deceased into the afterlife.
Magical Usage in Spells
Thyme is used in Healing Rituals and in Spells for protection and curse removal.
It is said women who wear or carry Thyme are irresistible to men, and carrying sprigs in your pocket aids in developing your psychic abilities.
Burn some Thyme to help boost your courage and confidence when facing challenging situations.
It is said to strengthen the will, give courage and promote confidence.
I use Thyme in my Spells and in particular my Love Spells, Protection Spells, Cleansing Spells, Healing Spells, Confidence Spells and Weight Loss Spells.

If you haven't already check out my other pages on the personal Spells Cast For You by me, Alizon, on your behalf.

Powerful New Moon Spell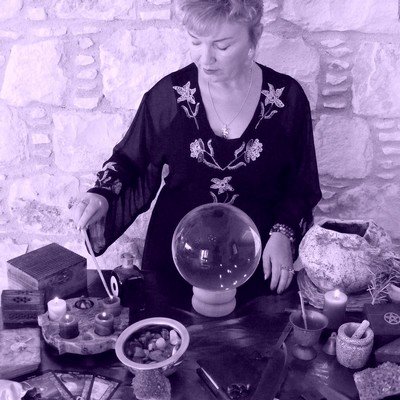 A powerful new Moon Spell Ritual to manifest change and success for you. Cast within 24 hours by Alizon, an experienced White Witch and Spell Caster.
PRICE
$80

Don't miss out on the coming New Moon June 2022.
This is your chance for a fresh start.
This is your chance to change the direction of your life.

You may want a New Moon Spell to:
Attract a new love into your life
Begin a fresh start with an ex-lover
Commence a new beginning in your career
Create a new successful business
Manifest a new period of abundant wealth and prosperity
Bring positive good luck for lottery wins and gambling
Enable a completely fresh start in your confidence
Or any positive purpose you may have