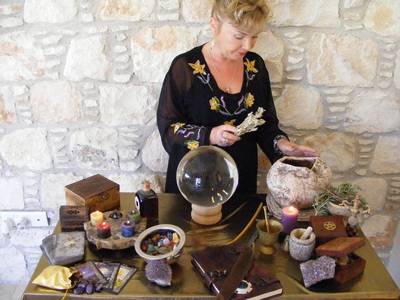 I am very experienced at casting all manner of love Spells with Reunite Spells being my most popular. I love to help people to reunite with an ex and fulfil their true destiny. I'd love to help you reunite with an ex too.
I personally guarantee that I will give a 100% effort and energy and you will discover the real secrets of the amazing power and strength of expert Spell casting.
Return lover Spells that work best are always cast by very experienced practitioners.
And even if the break up happened some time ago and you have tried everything within your power to gain back your lover, a Reunite Spell can really work. My Spell casting can even help those stubborn cases where other Spell Casters have tried and failed.

The return lover Spell uses only positive energies and pure White Magic that will not harm either you or your lover. It will not bend the will of your lover nor will it 'force' your lover to return.

It will help you to draw back the attention, affection and committed and faithful love from your lover. To share, once again, a perfect love that only true soul mates experience.

In casting Spells that work to bring back a lover I always ensure that each Spell is individually and perfectly crafted and cast with positive energies in love and light.
If you really want to reunite with an ex and have them return to you to rebuild a loving, lasting and faithful relationship then don't hesitate any longer.
You can ask me to cast your very own Reunite Spell within 24 hours!
Positive energy is very important if you are to live an abundant and prosperous life and build up good karma. A great way to do this is by undertaking some charity work.