Step Three - The Green Witches Coven Moon Magic

Step Three Lesson from the Green Witches Coven. An online Coven of Witches sharing tips on Witchcraft and casting Spells that work with harm to none!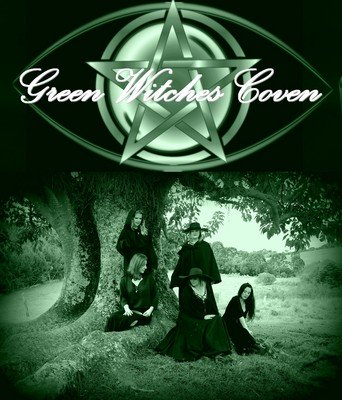 This is Step Three of the Green Witches Coven online lessons to become a real Witch. If you are a member of the Coven you need to have completed the previous Coven Steps before moving onto this Step.

This page was created for exclusively for members of the Green Witches Coven. If you are already a member of the Coven then please enjoy this page. If you are not yet a member of the Green Witches Coven but would like to be then please apply HERE.

Don't keep this to yourself. Tell your friends!
If you know that your friends would benefit from becoming a member of the Green Witches Coven, please SHARE this page with them.

---
Step Three - Getting familiar with the Magic of the Moon
To us here at the Green Witches Coven and many Witches from different traditions including Celtic, Wiccan and Pagan the moon is more than just a lovely silvery shining orb in the night sky. The powerful energy the moon has on the earth, the oceans and our emotions must be respected.
Everyone is aware that the moon goes through different phases, and appears to be a different size and shape in each phase. A full moon (perfect sphere), waning moon (lessening), new moon, (not visible) or waxing moon (growing) is significant in its own way.
The moon affects the tides of the oceans that make up two thirds of the planet earth. We as humans are also made up of two thirds water so it comes as no surprise that the moon has some effect on us too. The term 'lunatic' derived from the word lunar comes from the folklore beliefs that the moon had profound effect on mental health and emotions.
Many women unknowingly attune their menstrual cycle to that of the moon's cycle. The 28 day or so cycle matching that of the lunar cycle with ovulation occurring at the significant new or full moon phase.
If you begin to attune yourself to the cycle of the moon you may notice different phases in your own body cycle match up with that of the moon phase. Your moods, preferences and the choices you make may be influenced by the phases of the moon.
How many times have we had an attack of 'lunacy' and made the totally wrong choice or decision at one time only to regret it bitterly just a couple of days or weeks later? How many times have we said or done something that was totally out of character and has affected our relationships with others? How many times have we begun a diet, tried to rid a bad habit or break free from a bad relationship only to fail?
Many of us have learnt the hard way that "shopping bargains" like the lime green jump suit that looked so chic in the store looks simply hideous hanging in the closet and more ridiculous on the one occasion it was worn by us. Or what about the half shaven, half curly perm hair style that looked so good in the hair fashion magazine but looks simply comical on us.
Hair disasters and fashion faux pas' aside more serious consequences to inappropriate choices and decision making blight many people lives for many years. Choosing the wrong person to commit to, to become a parent with or not expressing true feelings and letting a soul mate slip away all are bad relationship decisions that could have been avoided.
Similarly taking the wrong career path, passing up on lucrative business opportunities or making bad investments can impact on health, wealth and happiness for many years.
Wouldn't it be nice to know exactly when the best time was to make major decisions in your life or to ask someone for a date, to apply for a job, to have a new hair style or to have an interview with your bank manager?
It's a good idea to become aware of each phase of the moons cycle and try to align yourself with the different energies so that you can lead a truly magical life. A life when you strife to make the right decisions and choices at the right times.
The moon is a powerful source of energy and most Witches follow closely the lunar cycles and plan their daily lives, rituals and Magic around them.
A moon phase cycle occurs once every 28 days or so in which the full moon lessens and is known as a waning moon. The waning moon lessens further until it is not visible at all in the night sky. This is known as the new moon or dark moon. The new moon begins to grow and is known as the waxing moon. The waxing moon grows further until it is a complete sphere and is known as the full moon. This cycle of lessening, disappearing, growing and becoming full continues as a monthly lunar cycle.
Waning Moon
he waning moon phase is the best time to break bad habits or rid bad addictions and to sever ties to bad relationships. Basically get rid of any negative influences in your life. It's the perfect time to begin a healthier diet and fitness routine.
New Moon

Around the new moon phase is a great time to take a break and to rest. Take a break from the mundane day to day activities and try something new and different. Go somewhere you've never been before. Try a new hairstyle or new look. Give your body a rest by perhaps fasting or detoxing.
Waxing Moon
The waxing moon phase is the perfect time for using your creativity and being motivated to make positive changes in your life. Put ideas into action and use your full energy to achieve some of the tasks you've been avoiding.
Full Moon

During the full moon phase it's always good to harness all your power and strength to do things that require determination, bravery or assertiveness. Asking your boss for a raise, having dental treatment or communicating your true feelings to someone you love.
The full moon phase of the lunar cycle represents the peak of moon energy.
Referred to by most Witches as Esbats the full moon is simply the best time to celebrate and honour the special energy of this mystifying and mysterious entity. Most traditions of Witchcraft teach that the full moon is the single best time to perform rituals or Magic. Normally within a calendar year there are 12 Esbats, generally one a month, but when there is a month that contains a second full moon that moon is called a Blue Moon. This happens rarely – hence the expression 'Once every Blue Moon.'
Completing Step Three

Over the coming month, take note of the different phases of the moon. Write in your Magical Journal, your thoughts, feelings and your emotions for each phase of the moon – waning, new, waxing and full.
For example do you feel inspired in the waxing phase? Do you feel in tune with your intuition on the full moon? Do you feel empty or sad during the new moon?
---
Coven Spell

I've lowered the cost of this Special Powerful Spell and it's only available to Coven members at this special low price.
It is my lowest priced Spell ever, although still as powerful as my full priced Spells.
I use an ancient formula in this Coven Spell to truly enhance the positive energies of Mother Nature and the Universe.
You can have this Spell Cast to:
Attract New Love
Attract Money and Wealth
Reunite with an Ex-Lover
Lose Excess Weight
Become Successful

...or any Custom Wish you can think of!
After you click/tap "Buy Now" and make payment, simply enter and submit your details below on my Instant Buy Spell Form.

After ordering and supplying details I'll email you a full account of the Spell I will cast on your behalf.

PRIORITY CASTING FOR
COVEN MEMBERS!
---
---
Creating positive energy is very important if you are to live an abundant and prosperous life and build up good karma. A great way to do this is by undertaking some charity work.