Application To Join the Green Witches Coven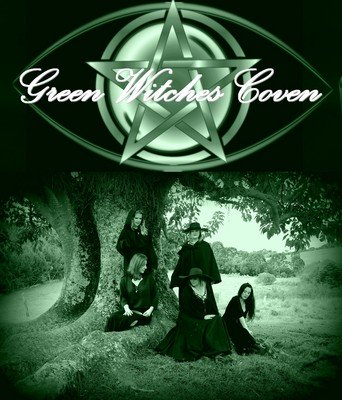 Thank you for showing an interest in joining the Green Witches Coven. I have the great pleasure in commencing your initiation. After correctly submitting your details and being accepted, you can proceed with completing the thirteen Steps.
These thirteen Steps will instruct you on how to live a magical life and commence your path to become a Witch.
These Steps cover the basics of Witchcraft and Magic, including practical and useful skills that apply to everyday life. Each Step is accessed from the Coven Steps page.
After completing all 13 Steps you will continue your practice for the remainder of the year and a day covering the Moons, Esbats and Sabbats.
IMPORTANT: Make sure you enter your email correctly AND check your Bulk and Spam folders if you don't receive a reply.

APPLICATION TO JOIN THE GREEN WITCHES COVEN
Your Coven or Magical Name
After you submit your details, you can choose your Coven or Magical name, which will be your Coven name.
Becoming a member of the Green Witches Coven is a life changing step into a new way of thinking, a new lifestyle and a new you.
Carefully choosing a Magical name is the first step into this lifestyle, and taking the time and effort to choose wisely at this crucial point will build a strong foundation for the future.
Your new Magical name is symbolic of you being "born" into a new life. It also helps you separate your old self from your newly chosen one.
Traditionally Witches would choose for themselves a secret or Magical name. This was different than their given birth name and used when they conducted Magical workings.
As a member of the Green Witches Coven you can, if you wish, select a name that represents things that mean something special to you. Many Witches choose magical names from nature – such as Willow, Amethyst or Star. Others use their favourite goddess as their magical name – for example: Tara, Isis or Artemis.
There are many reasons to select a particular name. Your Magical name could be one that is representative of something you hold sacred, something or someone who inspires you or something that is representative of who you really are.
My given birth name is Alison, so I chose the name Alizon for my Magical name. This name is in memory of Alizon Device who was hanged for Witchcraft at Lancaster gaol in England in 1612. She lived and died not far from my home town.
Take time to choose your Magical name. Give the same amount of thought, care and time you would to naming a baby or a pet. (If you can't choose a Magical name you can use your own first name if you wish to, but please try to adopt a name linked to Nature if you can).
Once you have chosen your Magical name:
By contacting me and letting me know and I will note this new name, bless it and refer in future to you with your new name.   
You will need a Magical Journal through the coming weeks and months and throughout the total apprenticeship of this one year and a day initiation to the Green Witches Coven. 
Finding Your Magical Name
You can choose one, two or even three names eg: Star, Moon Star or Moon Star Hawk.
Here are a few suggestions to where to find your Magical name.
There are lots of lovely names derived from plants or herbs. Here are just a few:
Althea, Dittany, Honeysuckle, Iris, Lavender, Rosemary, Rowan, Sage, Willow.
You could choose names from the natural environment:
Cloud, Forest, Moon, Mountain, Rain, Rainbow, River, Star, Storm, Wind.
Crystals and gemstones have beautiful names that you can choose your magical name from:
Amber, Amethyst, Aqua, Carnelian, Diamond, Jet, Opal, Ruby, Topaz.
Animals, birds and insects make wonderful magical names too:
Cat, Dragonfly, Eagle, Fox, Hawk, Raven, Robin, Spider, Swift, Wolf.
Goddesses are a rich source of magical names:
Anu, Aphrodite, Artemis, Athena, Brighid, Freya, Selene, Tara, Venus.
Finally you can choose qualities or aspirations for your Magical name.
Charity, Destiny, Faith, Grace, Harmony, Hope, Serenity, Unity.
IMPORTANT Take care when entering your Coven name on the form - it can't be changed later. Start each name with a capital letter, for example! And, make sure it is spelt how you want it to be spelt.
Good luck with choosing your Magical name!
Please enter your details on this Form to join the Green Witches Coven. If accepted, membership is free.
IMPORTANT: Please be assured that your privacy and information will be respected and none of your details will be given to anyone.
In order to be considered for the Green Witches Coven complete ALL details, including your full name. People submitting incomplete details will not be considered as a member of the Coven.

The Full Moon is Tonight!
June 4th 2023
Here's your chance to Order your own Powerful Full Moon Spell
Powerful Full Moon Spell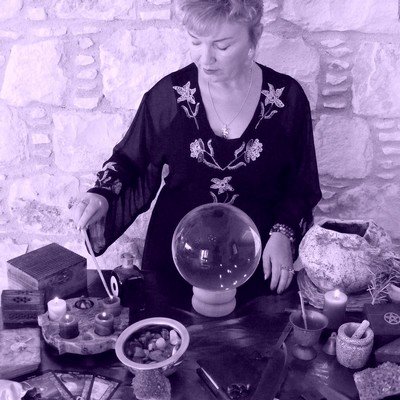 Cast within 24 hours of the Full Moon by Alizon, an experienced White Witch and Spell Caster.
A powerful Full Moon Spell Ritual to manifest change and success for you.
PRICE
From $80

AFTER YOU HAVE PAID
Click Here
to send me your details
I will need your full name and date of birth
Within 24 hours I will email you with confirmation and more details

When purchasing this service from me you are assumed to have read my Terms and Conditions
---
Don't miss out on the coming Full Moon June 2023...
Your chance to change your destiny
You may want a Full Moon Spell to:
Allow money to flow to you
Enhance your sexual attraction
Allow a business or career to prosper and grow
Gain committed love & total faithfulness from a lover
Reunite with an ex lover
Become prosperous and successful
Change your bad luck to good
Or any positive purpose you may have
REVIEWS
---