Step Six - The Green Witches Coven
Correspondences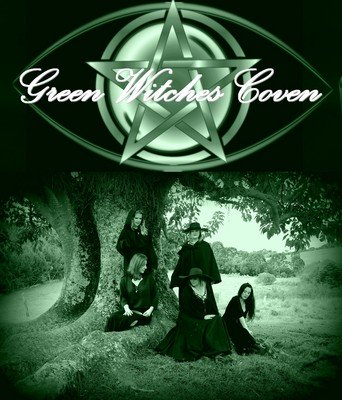 Lesson from the Green Witches Coven. An online Coven of Witches sharing tips on Witchcraft and casting Spells that work with harm to none! 

This is Step Six of the Green Witches Coven online lessons to become a real Witch. If you are a member of the Coven you need to have completed the previous Coven Steps before moving onto this Step.
This page was created for exclusively for members of the Green Witches Coven. If you are already a member of the Coven then please enjoy this page. If you are not yet a member of the Green Witches Coven but would like to be then please apply HERE.

Don't keep this to yourself. Tell your friends!
If you know that your friends would benefit from becoming a member of the Green Witches Coven, please SHARE this page with them.

---
Correspondences
Everything possesses elemental energy that corresponds to the elements of fire, earth, air, water or spirit. The term 'Correspondences' refers to the appropriate classification of many Spell ingredients, objects, timings, directions, colours, emotions and qualities etc.
It is very important in all magical workings and particularly in Spell casting to select the correct ingredients that correspond to the outcome you are aiming for. Carefully choosing the right herbs, coloured candles or timings will reap benefits in your Spell casting practice.
However, do not be a slave to the following Correspondences. As with everything in Witchcraft, nothing is set in tablets of stone. So if a particular colour, crystal or herb 'speaks' to you and you want to use it in place of another, then do so. Your intuition is the most valuable tool you possess, so use it when selecting any ingredients for a Spell.
EARTH
AIR
FIRE
WATER
SPIRIT
COLOUR
Green
Yellow
Red
Gold
Blue
Silver
White
Purple
DIRECTION
North
East
South
West
Centre
TIME
Midnight
Sunrise
Midday
Sunset
All
SEASON
Winter
Spring
Summer
Autumn
All
TAROT
SUIT
Pentacles
Swords
Wands
Cups
Major
Arcana
QUALITY
Stability
Intellect
Motivation
Intuition
Psychic Ability
ZODIAC
Taurus
Virgo
Capricorn
Gemini
Libra
Aquarius
Aries
Leo
Sagittarius
Cancer
Scorpio
Pisces
-
CRYSTALS
Jet
Aventurine
Citrine
Clear Quartz
Azurite
Amber
Tiger's Eye
Red Jasper
Carnelian
Moonstone
Rose Quartz
Blue Lace
Agate
Amethyst
HERBS
Sage
Mint
Mugwort
Honeysuckle
Lavender
Chamomile
Thyme
Vervain
Basil
Bay Laurel
Rosemary
Nettle
Rose
Dittany
Comfrey
Elderberry
Dittany
OILS
Juniper
Cypress
Primrose
Patchouli
Bergamot
Lavender
Myrrh
Primrose
Cinnamon
Geranium
Carnation
Clove
Diktamos
Chaste
Cyclamen
Eucalyptus
Diktamos
SPELL
PURPOSE
Money
Prosperity
Fertility
Success
Exam Success
Inspiration
Communication
Intellect
Career
Confidence
Motivation
Passion
Love
Sex
Healing
Harmony
Protection
Psychic Ability
Purification
Self Growth
Completing Step Six of the Green Witches Coven
Choose three correspondences (eg a coloured candle, a herb and a crystal) for each of the four times of day – sunrise, noon, sunset and midnight. Starting at sunrise decorate your altar by placing your chosen three objects in the appropriate direction, at the appropriate time. So at the end of the day your altar is filled with the appropriate correspondences. Keep this altar setting for at least one week and try to meditate at the four times of day in front of it. 
Good luck!

---
Discount and Special Offers for Coven Members

---
Creating positive energy is very important if you are to live an abundant and prosperous life and build up good karma. A great way to do this is by undertaking some charity work.