Alizon Casting Spells to Change Your Life!

  SAFE
  EXPERT
  SKILLED
  TRUSTED
  RELIABLE
  EXPERIENCED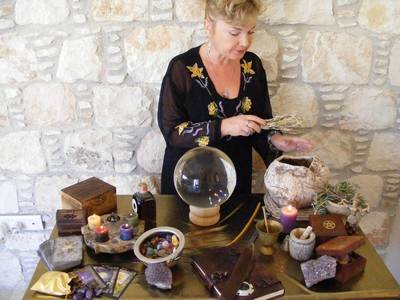 It's true that we all want to improve our lives and make our dreams a reality. And if you align yourself to the vibrational frequency of the Law of Attraction this is exactly what you can do!
And the easiest and most direct way to do this is via the ancient art of Spell casting by a real Witch.

Step Seven - The Green Witches Coven
The Seven Secrets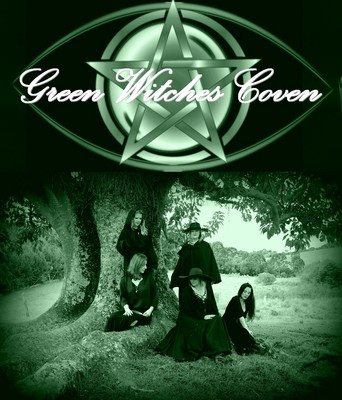 Step Seven – The Seven Secrets
Lesson from the Green Witches Coven. An online Coven of Witches sharing tips on Witchcraft and casting Spells that work with harm to none!

This is Step Seven of the Green Witches Coven online lessons to become a real Witch. If you are a member of the Coven you need to have completed the previous Coven Steps before moving onto this Step.
This page was created for members of the Green Witches Coven. If you are a already a member of the Coven then please enjoy this page. If you are not yet a member of the Green Witches Coven but would like to be then please apply HERE.

The Universe is ruled by a set of fundamental Universal Laws. To live a successful and satisfying life, you must understand and live by these Laws.
You may think of yourself as one of those 'unlucky' people who continually experiences days when absolutely everything goes wrong. No matter what you do you feel everything you touch turns into failure or goes wrong for you.
Why do some people never seem to put a foot wrong and are very successful, while others struggle continually? Is it just luck, could it be destiny or fate or is there something else at work of which most people don't know about?
I have come to understand that Universal Laws, although unseen, apply to everything and everyone – with nothing left to chance. No matter if you are aware of the existence of these Laws or not, you are still subject to them.
The principle Universal Laws are seven in number and are the Seven Secrets.
The seven Universal Laws are;
The Law of Attraction
The Law of Attraction as one of the Universal Laws states that you attract to yourself that which you put the energy of your thoughts into. If you desire something, you can attract it to you by positively anticipating its arrival into your life. If your thoughts are constantly on positive outcomes and good results, then that is what you will manifest.
Alternately, you can attract that which you do not want into your life by giving negative energy to your thoughts of receiving it. If you focus your thoughts on negative outcomes and bad results, then that is what you will attract. The fact behind this Law is based on the premise that the Universe is simply vibrational energy in motion.
Everything contained within the Universe is energy and has a vibrational frequency and this includes thoughts, feelings and emotions as well as more tangible objects. Since like attracts like, it follows that the vibrational frequency of your thoughts and feelings will attract more of the same with similar vibrational frequencies.
It is known that positive emotions such as happiness, love, and joy etc have a very high vibrational frequency, whereas emotions that are negative such as sadness, anger and fear etc. vibrate at a very low frequency.
Simply whenever you think a thought or feel a feeling, you are sending a vibration out into the Universe. Then, like a magnet, your vibration connects with people and situations of the same vibration, attracting them back into your life. It's important to remember the thoughts you are thinking today create your future. It is not inevitable that things will always stay the same. You can choose from this moment on what you want in your future.
What can you do immediately that will help you to harness the power of the Law of Attraction, one of the Seven Secrets? Firstly ask yourself the question: "Do I turn my thoughts to all that I lack (eg nice car, comfortable home, loving partner, money) or do I concentrate on all that I have (eg good health, ambition, intelligence, good friends) Change your focus to the positives in your life. Focus on coming up with solutions rather than constantly thinking about your problems.
Take full responsibility for whatever is happening in your life, be it good or bad. You created the life you are now living. You have attracted the good as well as the bad, so by taking full responsibility for ownership of your life you will have the power to change your thinking from negative to positive. Positive thought alone will not solve all of your problems. However, it is a very valuable tool that you have at your disposal to create the life you want to live.
We are often told in difficult times to count our blessings. You must learn to be grateful and make the most of what you have. You need to learn to focus on what you have right now at this moment.
Don't think about all the things you don't have, the things you feel are lacking. It is true that where thoughts go so does your energy.
Those who stay focused on their blessings make room for more of them to flow in. Those who take the pessimist's view receive more negativity.
If you need some more blessings in your life then count the ones you already have. Name 20 things you are blessed with. Write them down on a piece of paper or at your computer. Focus on these 20 things for the rest of your day. When your thoughts start to turn to what you don't have, pull them back to your 20 blessings. See how much more enriched you feel at the end of this day. Repeat this exercise as often as necessary.
The Law of Cause and Effect
The Law of Cause and Effect states that everything happens for a reason. For every effect in your life, there is a specific cause. All actions have subsequent consequences and produce specific results, as do all inactions. The choices we make are causes, whether they are conscious or unconscious, and will produce corresponding outcomes or effects.
Quite simply this Law states that for every outcome or effect in one's life, there is a specific cause; bad diet and lack of exercise cause poor health, constant and uncontrolled overspending results in debt and financial problems, not putting time and energy into your personal relationships results in strained relationships and all that goes with it.
When you desire a specific effect in your life - like more wealth, a more meaningful relationship, a better career - you must first set in motion the cause of that effect. If the cause is missing, the effect will be missing as well. If the effect is missing, you can be certain that you have neglected to set in motion the appropriate cause.
You can be equally certain that once you set in motion that cause, the effect you desire will follow, without a doubt, as certainly as day follows night. The cause must always come first. Once it does, you can count on the effect.
What can you do immediately that will help you to harness the power of the Law of Cause and Effect?
One important decision you will need to make is the choice to be a cause or an effect. When you choose to be a cause, you make things happen. When you choose to be an effect, you settle for whatever happens to you.
Clarify in your own mind the cause and effect relationships in the areas in which you want success. Identify the specific things you will need to do in order to get the results that you desire. Then take action. Perseverance, determination and positive thinking will get you where you want to be. If you take action and do the things that other successful people have done, you will eventually get the desired results.
Success takes time; so if it doesn't seem to be working immediately, don't give up.
The Law of Conviction
The Law of Conviction states that whatever you firmly believe with true conviction becomes your reality. It is not until you are able to change your beliefs that you can begin to change your reality and create the life you want for yourself.
Negative people declare "I'll believe it when I see it!" Whereas in reality, this can be turned on its head. Only when you firmly believe it with conviction, then you will see it, no matter what "it" is.
If you cannot believe in yourself, your abilities, your talents, your capabilities and the fulfilment of your true potential you will never create the life you want for yourself. Doubts in your own self worth are perhaps the most damaging of all thought processes, since they with certainty keep you from the success that you may want, but don't believe you can attain. The Law of Conviction, when understood and practiced, can help you to manifest your desires. You will need to clarity your objectives; formulate an action plan to get you there and then believe that you are destined to achieve your desires. You must continuously reinforce this belief in your own mind. Conceive it, believe it, receive it!
By continuing to live in accordance with the Law of Conviction, you are capable of achieving your aims. If however, you choose to give up at the first hurdle, then you can never hope to reach your desires. One of the greatest challenges is to persevere and maintain focus on your desires and aims, even when faced with seemingly insurmountable obstacles. In these circumstances you may be tempted to see the obstacle as a negative event. In fact, obstacles can help you to understand and grow and can be very positive.
Sometimes when things appear to go wrong, or not in the way you want it to, it isn't until much later that you may discover that whatever the obstacle was, it was there for a very good reason. You can learn and come out stronger and wiser from the experience. If you can learn to persevere in the face of all obstacles, then eventually you will create the reality that you desire. What can you do immediately that will help you to harness the power of the Law of Conviction?
Begin to believe today with total conviction, that you are destined to be successful in whatever way you desire. Be very clear and specific on your desires, make plans to achieve them and then believe, with total conviction, that you will achieve them.
Another way to apply the Law of Conviction to your daily life is to get into the habit of behaving as though you have already achieved the success you crave. Your outlook, your behaviours, your actions will influence your beliefs, which in turn will help you to manifest your desires.
The Law of Threefold Return
The Law of Threefold Return has its roots firmly in Witchcraft. Similar to the Law of Attraction, this Law is more concerned with words and deeds rather than thoughts. So by thinking in a positive way, you will attract to you positive elements according to the Law of Attraction, so it goes that by acting in a positive way, positive things will happen to you.
Furthermore, this Threefold Law maintains that the worth of any good deed you do will be returned to you three times in this life. Similarly any bad deed you do will also be returned to you three times more in value.
The Threefold Law is sometimes stated like this:
Ever Mind The Rule Of Three
Three Times Your Acts Return To Thee
This Lesson Well, Thou Must Learn
Thou Only Gets What Thee Dost Earn
In other words, good deeds are magnified back to the doer, but so are ill deeds.
What can you do immediately that will help you to harness the power of the Law of Threefold Return?
When this philosophy is followed correctly, it encourages you to think about the effect your actions have on others. You are responsible for the consequences of anything that you do, whether good or bad. Anything you send out returns to you threefold. It is clear that it is important to avoid doing harm to others and doing good will actually improve your life.
The Law of Control
The Law of Control states that you will feel positive, have high self esteem and feel good about yourself, to the exact degree you feel in control of your own life. A person with low self-esteem allows others to control them, their lives and their decisions and they never face up to their personal responsibility to direct their own life.
They are victims and allow others to control them. They blame, complain and explain their misfortune belongs to someone or something else other than themselves. They tend to be continually negative in their outlook on life. They have a perverse way of turning every positive situation into a very negative one – in other words, they look for the thorns in a bunch of roses.
People who live by the Law of Control are positive. They accept personal responsibility for each and every situation, both good and bad and create their own circumstances. These people will never accept that they are the victims of something that someone else has done to them.
These people are responsible for the decisions they make for themselves and blame no one or nothing for the consequences but themselves. People like this are aware of and explore all the options, which is the key to being in control.
What can you do immediately that will help you to harness the power of the Law of Control?
If you want success and happiness, then you really need to take full control of your life. By accepting personal responsibility for everything that has happened, or that will happen, in your life, you will gain control. If there is something that you don't like, change it. Do not allow yourself to slip into the victim mode and above all, never forget that you always have options. Choose wisely.
The Law of Correspondence
The Law of Correspondence states that your external world is nothing more than a reflection of your inner world. This law is one of the Seven Secrets. If your external world is unhappy, unsuccessful or unfulfilling it is a direct result of what is happening inside you. If you are feeling low, depressed, angry or bad about yourself then inevitably your external world will be a place of confusion and chaos.
The unfortunate thing is that this way of thinking gloomily becomes a vicious circle – you feel badly about yourself and your external world is unhappy. The worse the external world becomes, the worse you feel about yourself, which has a direct impact on your reality. To break this vicious circle, it is important to shift your focus and live by the Law of Correspondence.
Nothing in your external world can change without first making changes on the inside. Without exception, your external world reflects your inner world in every way, shape and form. If you desire change in your external world, you must first change your inner world – your thoughts, beliefs and attitudes.
You have the power to harness the Law of Correspondence in your thinking. Only when you change your thought processes to focus on what it is you truly desire, can you make meaningful and lasting change. This is a difficult concept for most people to accept, as blaming others for the things that are wrong in our lives is commonplace.
What can you do immediately that will help you to harness the power of the Law of Correspondence?
Begin to visualise the world that you desire and focus your thoughts on this. Examine the ways in which you can make internal changes that will allow you to change your external world. Including more happiness in your daily life will help. You cannot gather inspiration to be creative and fertile in your thoughts, words and deeds to make bigger life changes if you do not have happiness in your day-to-day life. Your daily life can be made happier. It is a matter of choice. It is our attitude that makes us feel happy or unhappy. You may come across all kinds of situations during your day, and some of them may not be conducive to happiness. You can choose to keep thinking about the unhappy events, and you can choose to refuse to think about them, and instead, focus on the happy moments. You constantly go through various situations, events and circumstances, but you do not have to let them influence your reactions and feelings.
If you let external events influence your moods too much, you become their slaves. You lose your freedom and allow your happiness or sadness be determined by external forces.
Alternatively you can free yourself from external influences. You can choose to be happy, and you can do a lot to add happiness to your life.
Below are 13 ways to help you increase the happiness in your day-to-day life:
• Listen to uplifting, upbeat, positive music. (Dreary, gloomy, moody sad slow songs only lead to more feelings of sadness.)
• Make a real effort to change the way you look at things. ALWAYS look on the bright side. Your mind may drag you to think about problems, negativity and difficulties. Don't let it. Look at the good and positive side of EVERY situation. (Even an emergency visit to the Dentist can be a positive happy event if you for example meet a new friend, business contact or love interest in the waiting room!)
• Think of solutions, not problems.
• Mix and socialise with happy positive people, and try to learn from them to be happy and positive. (Negative, pessimistic people who always see the glass half empty drain you and bring you down – don't let them. Limit your time with them.) Remember, happiness is contagious and so is lowness or sadness.
• Watch funny comedy TV shows that make you laugh.
• Each day, devote some time to reading a few pages of an inspiring book or article.
• Everyday do something good for yourself. It can be something small, such as watching your favourite programme on TV, taking a bubble bath, eating something you love or taking a walk in the countryside.
• Watch your thinking. Whenever you catch yourself thinking negative thoughts, start thinking of positive and pleasurable things.
• Always look at what you have accomplished and not at what you haven't.
• Each day do at least one act to make others happy. This can be a kind word, helping your colleagues, stopping your car at the crossroad to let people cross, giving your seat in a bus to someone else, or giving a small present to someone you love. The possibilities are infinite. When you make someone happy, you become happy, and then people try to make you happy.
• Always expect happiness.
• Do not envy people who are successful, happy and fun loving people. On the contrary, be happy for their happiness.
• Smile more often.
The Law of Expectation
The Law of Expectation states that whatever you expect, with genuine belief will come to you. When you expect that good things will happen, they usually will. If, on the other hand, you expect a negative outcome to a situation, then the outcome will usually be negative.
Your expectations play a major role in your own outcomes and they also have a remarkable effect on the people around you. What you expect from those around you determines your attitude toward them more than anything else. In return, people around you reflect your attitudes right back to you - whether the expectations and attitudes are positive or negative.
In other words, it is not until our expectations of others change that we can change our own experiences with them. What can you do immediately that will help you to harness the power of the Law of Expectation?
Quite simply, always, always, always expect the very best. In all your relationships with others take the positive view that they have the very best of intentions, with no ulterior motives. Also expect the best of yourself.
Focus on all your good points and visualise yourself achieving all you want to achieve.
Imagine that your future is bright, successful and fulfilling and that everything that has happened to you thus far has been preparing you for the wonderful things that are yet to come.
Completing Step Seven of the Green Witches Coven
Over the next 7 days focus and follow one Law each day. This is easier said than done. Write out your thoughts and feelings and positive results at the end of each day in your Magical Journal.
Good luck!
I'll contact you next week with Step Eight.
Blessings Alizon
---
Coven Spell

I've lowered the cost of this Special Powerful Spell and it's only available to Coven members at this special low price.
It is my lowest priced Spell ever, although still as powerful as my full priced Spells.
I use an ancient formula in this Coven Spell to truly enhance the positive energies of Mother Nature and the Universe.
You can have this Spell Cast to:
Attract New Love
Attract Money and Wealth
Reunite with an Ex-Lover
Lose Excess Weight
Become Successful

...or any Custom Wish you can think of!
Coven Spell
$30.00
After you click/tap "Buy Now" and make payment, simply enter and submit your details below on my Instant Buy Spell Form.

After ordering and supplying details I'll email you a full account of the Spell I will cast on your behalf.

PRIORITY CASTING FOR
COVEN MEMBERS!
---
---
Creating positive energy is very important if you are to live an abundant and prosperous life and build up good karma. A great way to do this is by undertaking some charity work.  
Sharing is Caring! Please share it with your friends!


The law requires me to state that the contents of this website are for entertainment purposes only.
Psychic, tarot and spell casting services cannot be a substitute for professional, legal,
medical, financial or psychiatric advice/care, where appropriate.
You must be at least 18 years old to make any purchase from me.

© Copyright All Original Content 2006 – 2021 Alizons-psychic-secrets.com. All Rights Reserved.
Reproduction in whole or in part without permission is not permitted.