Step Four - The Green Witches Coven
Your Magical Journal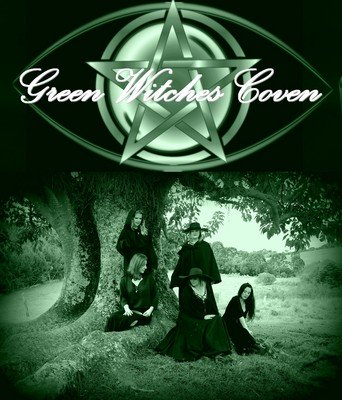 Step Four Lesson from the Green Witches Coven. An online Coven of Witches sharing tips on Witchcraft and casting Spells that work with harm to none!

This is Step Four of the Green Witches Coven online lessons to become a real Witch. If you are a member of the Coven you need to have completed the previous Coven Steps before moving onto this Step.
This page was created for exclusively for members of the Green Witches Coven. If you are already a member of the Coven then please enjoy this page. If you are not yet a member of the Green Witches Coven but would like to be then please apply HERE.

Don't keep this to yourself. Tell your friends!
If you know that your friends would benefit from becoming a member of the Green Witches Coven, please SHARE this page with them.

---
A Magical Journal also known as a Book of Shadows is a magical reference book containing Spells, a journal of your spiritual journey, correspondences, your dreams and aspirations, affirmations and much more…
In fact your Magical Journal can include whatever you choose. A Magical Journal is essential to a Green Witches Coven member.
Your Magical Journal or Book of Shadows can start simply and then grow to include the information concerning your development and your Spell Work. Your Magical Journal is very personal and individual. It can contain many topics and pieces of information.
Essentially it will be a record of all your Magical workings, Spells cast, results, and all the knowledge you accumulate along this path you have chosen.
You can write your thoughts and feelings on topics close to your heart such as the environment, climate change and ideas for making things better. You can record your dreams or psychic hunches. You can keep track of all the items you gather when you take walks in nature. 

It will be a source of reference for you. Not only for the information you need to conduct yourself on your journey of achievement, but also a measure and gauge of your success. There will be progress almost immediately on your quest for your goals and you must be able to recognise it straight away.
An excellent way to start your Magical Journal is to hand write the Green Witches Coven Creed into your magical journal and think about what the words mean to you.
You can continue with hand-written entries such as a journal of events. It could also include printed documents, typed documents, and pictures.
You might wish to include the following:
Aims and Principles (if a member of a Coven)


Your Affirmations

Your Goals

Your Spiritual Journal
Spells and Outcomes
Calendar of Moon Phases
Calendar of Sabbats and Esbats (Wheel of the Year)

References
Spiritual and Magical Research and Resources
A Record of Dreams
Herb Lore
There are many resources, particularly on the Internet, for the creation and maintenance of your Magical Journal. But remember always, such a Journal is individual to you, and you need pay no attention to others in this respect.
---
Completing Step Four of the Green Witches Coven
If you haven't already, begin making entries into your Magical Journal.

You can use a simple notepad, or a lever arch file with loose sheets in it. I prefer a proper book. It doesn't matter if things are in the wrong order. You can make entries in different colours. Spell Recipes in green, information and research in black. Diary entries in purple, for example.

---
Coven Spell

I've lowered the cost of this Special Powerful Spell and it's only available to Coven members at this special low price.
It is my lowest priced Spell ever, although still as powerful as my full priced Spells.
I use an ancient formula in this Coven Spell to truly enhance the positive energies of Mother Nature and the Universe.
You can have this Spell Cast to:
Attract New Love
Attract Money and Wealth
Reunite with an Ex-Lover
Lose Excess Weight
Become Successful

...or any Custom Wish you can think of!
After you click/tap "Buy Now" and make payment, simply enter and submit your details below on my Instant Buy Spell Form.

After ordering and supplying details I'll email you a full account of the Spell I will cast on your behalf.

PRIORITY CASTING FOR
COVEN MEMBERS!
AFTER YOU HAVE PAID
Click Here
to send me your details
I will need your full name and date of birth
Within 24 hours I will email you with confirmation and more details

When purchasing this service from me you are assumed to have read my Terms and Conditions
---
Creating positive energy is very important if you are to live an abundant and prosperous life and build up good karma. A great way to do this is by undertaking some charity work.  
---