Star Signs of the Zodiac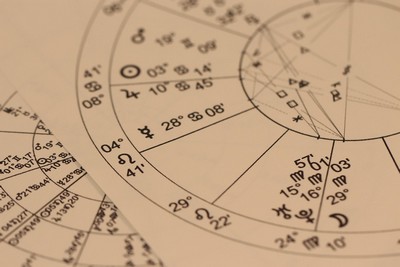 Many people are fascinated by Star Signs of the Zodiac, Astrology and Sun Signs.
Sun Signs are where the position of the Sun was at birth, and people use this information to predict and explain their future, as well as a guide to their personality and character. 
Many people use star signs as guidance regarding compatibility with prospective lovers!

Star Signs of the Zodiac point millions of people worldwide turn to their daily horoscope to guide them, to inform them or just to entertain them. Astrology, is of course the study of the influence that the sun, moon, stars and planets have on our lives. The position of the sun, planets and other celestial bodies at the time of someone's birth is said to shape their character and personality which in turn affect their choices and decisions throughout life.
Most people know their astrology star sign, which is more correctly termed a Sun Sign and look forward to reading their daily horoscope.
A sun sign refers to one of the 12 constellations of the Zodiac. The Zodiac is the collective term that describes the twelve constellations that divide the sky into 30° divisions.
These twelve divisions or sun signs are named Aries, Taurus, Gemini, Cancer, Leo, Virgo, Libra, Scorpio, Sagittarius, Capricorn, Aquarius and Pisces. These sun signs are categorised into four Elements of Air, Fire, Earth and Water.
Gemini, Libra and Aquarius are from the element of Air. Aries, Leo and Sagittarius are from the element of Fire. Taurus, Virgo and Capricorn are from the element of Earth. Cancer, Scorpio and Pisces are from the element of Water.
---
Astrology Qualities - Cardinal, Fixed, Mutable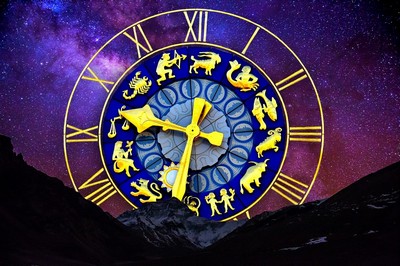 A further categorization comes in the form of what are known as the three Qualities of Astrology. These are Cardinal, Fixed, Mutable. These astrology Qualities help to further describe and give an indication of the major characteristics of the star signs and assist Astrologers to provide a fuller horoscope.
For astrologers a sun sign alone cannot begin to describe the personality and likely outcomes of a person's life. Just as a daily horoscope cannot begin to predict someone's lifetime. To generate a more in-depth and accurate horoscope forecast, astrologers use the position of each planet at the time of birth and combine this with other factors such as houses and angles.  
The Cardinal Signs

The four Cardinal signs are Aries from the element of Fire, Cancer from the element of Water, Libra from the element of Air, and Capricorn from the element of Earth. The Cardinal signs indicate action, initiation and assertiveness. All four Cardinal signs like to initiate and control their lives and their surroundings.
Cardinal, of course means first and the four Cardinal signs are the first signs that commence the seasons of Spring, Summer, Autumn (Fall) and Winter. Although very different characteristics represent the signs of Aries, Cancer, Libra and Capricorn they do have things in common, virtue to the fact that they share the Cardinal quality. They all like to take the lead, are ambitious, creative and spontaneous.
The Fixed Signs
The four Fixed signs are Taurus from the element of Earth, Leo from the element of Fire, Scorpio from the element of Water, and Aquarius from the element of Air. The Fixed signs indicate stability, reliability and patience. All four Fixed signs of Taurus, Leo, Scorpio and Aquarius share similar traits and can be stable, dependable, patient and loyal.
The Fixed signs continue what has been commenced and because they are in the middle of each season tend to be more settled and secure than the Cardinal and Mutable signs.
The Mutable Signs
The four Mutable signs are Gemini from the element of Air, Virgo from the element of Earth, Sagittarius from the element of Fire, and Pisces from the element of Water. The Mutable Signs indicate flexibility, adaptability and good communication.
The Mutable signs come at the end of each season and as such are more welcoming of change and have an adaptable and flexible attitude.
The Mutable signs of Gemini, Virgo, Sagittarius and Pisces share similar traits of reinvention, acceptance of change and resourceful.
---
Star Signs of the Zodiac Personality Traits
Many people believe that the Star Sign, or Sun Sign, that you are born under has an influence on your personality.
For example, those born under the star sign Leo predominantly share certain  personality traits such as a commanding and dominant nature, and a loving and generous character.
Similarly, those born under the sign of Virgo are characterised as being calm, stable, tidy and unlikely to take risks in their life.
However, you may feel that you do not exactly fit into the stereotypical traits and personality of your particular sign of the Zodiac. And indeed, some scientific studies have used such inconsistencies to "prove" that attributing personality traits to Zodiac signs is false.

For example you may be a Virgo who is very untidy and likes to take risks. You may have been born under the Astrology star sign of Leo and are terribly shy and hate to be the centre of attention.
If you are a  Sagittarian you may go against your type and are seldom spontaneous. preferring instead  to have time to think and plan your actions. Conversely you may be a Capricorn with a devil may care attitude.
However, such inconstancies can be explained by Decans (see below).
---
Star Sign Personality Traits
Click the picture link for your Star Sign and read more about the finer nuances of your personality traits. If you don't fit, check out the Decans (below) for the possible reason why

---
What are Decans?
So if you have ever wondered why your character is not the same as others who share your Star Sign or your personality traits don't exactly match with the supposed popular personality traits that your Star Sign dictates, then you should look at Decans.
But what are Decans?

Each Star Sign of the Zodiac -  Aries, Taurus, Gemini, Cancer, Leo, Virgo, Libra, Scorpio, Sagittarius, Capricorn, Aquarius and Pisces – is subdivided into the first Decan, second Decan and third Decan.
So the first Decan of Cancer personality traits can be quite different to third Decan of Cancer. And being a Scorpio first Decan will differ considerably to the character of a second or third Decan in Scorpio.
To find deeper meaning from your Astrology Star Sign you need to look at your Decan. A Decan is a 10 day subdivision to each of the 12 Sun Signs of the zodiac - Aries, Taurus, Gemini, Cancer, Leo, Virgo, Libra, Scorpio, Sagittarius, Capricorn, Aquarius and Pisces. 
Ancient astrologers used these subdivisions to refine each Astrology Star Sign and attributed them to minor planetary influences, which subtly change with the ruling influence of the period. And although you will have the dominant characteristics of your particular Star Sign, your personally traits and character will also be affected by which of the Decans you were born under.
---
Star Sign Personalities and Decans

Click the appropriate Star Sign link below and read more of the finer nuances of your personality traits and find if you are a first Decan, second Decan or third Decan of your Sun Sign

---
Zodiac Spells that Work
Zodiac Spells are formulated, customised and specifically crafted for people who are born under a particular astrological star sign. 
These types of Spell can be very powerful because they are precisely and intimately linked to a person's star sign and true astrological influences.
Having specific astrology Spells cast can have amazing results because the Spell is specially and specifically crafted to align with your personal Zodiac Sign, and Decan.
Click/Tap the blue button to learn more about Zodiac Spells that Work.

Positive energy is very important if you are to live an abundant and prosperous life and build up good karma. A great way to do this is by undertaking some voluntary charity work.   

---
The NEW Moon is approaching!
Get your New Moon Spell for December 2023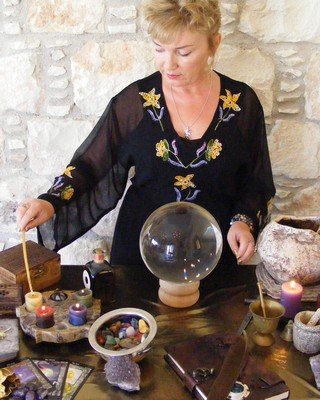 A New Moon Spell That Works


Have a New Moon Spell cast by a real Witch on the upcoming New Moon. A New Moon Spell to manifest whatever you most desire!
Cast on the next New Moon by Alizon, an experienced White Witch and Spell Caster.
---
D
on't miss out on the coming New Moon December 2023... Your chance to change your destiny:
You may want a New Moon Spell to:
Boost your Ancient Magical Chants

Attract a new love into your life
Begin a fresh start with an ex-lover
Success with any new project, enterprise or relationship

Commence a new career or business

Manifest a new period of abundant wealth and prosperity
Bring positive good luck for lottery wins and gambling
Or any positive purpose you may have
---
---