Cancer Star Sign Personality & Traits

---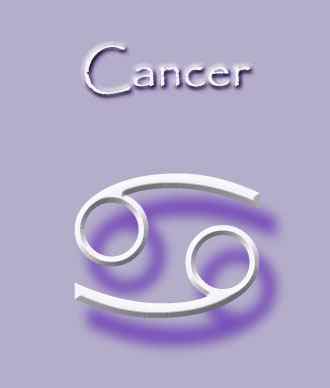 The Cancer Star Sign is the fourth in the Zodiac and begins at the Summer Solstice. Of all the Star Signs of the Zodiac this one is the most feminine and motherly and Cancerians display the traditional female associated traits of warmth, kindness, care and compassion.
Cancerians are represented by the Crab and comes under the influence of the Moon.
The Cancer Star Sign is from the element of water and as such Cancerians are very emotional, sensitive and often psychic. Add to this the Moons mysterious and mystifying powers and you have a recipe for strong emotions, intuitiveness and psychic ability.
---
Cancer Personality
Cancer personality traits are characterised by a caring and compassionate nature and are said to be family orientated.
Cancer is the fourth sign of the twelve Zodiac signs (June 22nd - July 22nd) and is represented by the Crab.
Cancer traits are developed by virtue of the fact that Cancer is a Cardinal Sign and comes from the Element of Water. The Cardinal Signs indicate action, initiation and assertiveness whereas the Element of Water denotes a nurturing and protective character, a developed intuition, intense sensitivity and understanding. Thus Cancer traits are an intriguing mix.
---
Cancer Personality Traits
Changeability is a big part of the Cancer personality. One minute they can appear aloof, stand offish and remote whereas the next they can be inviting and easy going.
Cancer traits also include being very sympathetic and empathic to the needs of others.
Many Cancerians can instantly feel the emotions and sensitivities of others and are often psychic.  They are very intuitive and allow their heart to rule their head.
Cancerians like to be loved but need to love and care for someone even more. Cancerians prefer to be in a loving relationship and find being single uncomfortable and uneasy.  
---
Cancer Personality Qualities
Cancer qualities include loyalty, a clear sense of duty and an innate maternal instinct – whether male or female. The closeness of family life is very important to most Cancerians.
And because of these Cancer qualities they often find careers involving healing, nurturing and caring. So the medical and teaching professions are often represented heavily by Cancerians.
---
Cancer Shadow Traits
The dark Cancer traits can include unpredictability and a tendency to mood swings. They can also be overly sensitive, sentimental and possessive. Cancerians can be difficult to get to know as they retreat into their shell too easily. They can also become too clingy and needy.

---
Zodiac Spell Casting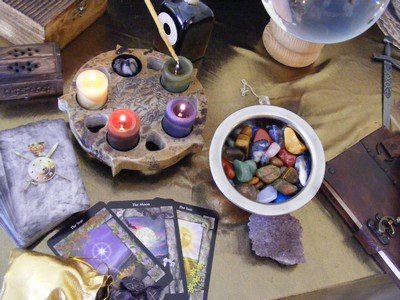 By using the precise correspondences, energies and elements relating to your particular Zodiac sign I can cast a powerful astrology Spell to get amazing results.
No matter what specific wish or desire you have - abundance of money, true love, career success, protection from harm etc, your specific and personalized astrology Spell will be cast in accordance to the Law of Attraction.

So why wait for fate and destiny to favour you?
---
Powerful Cancer Zodiac Spell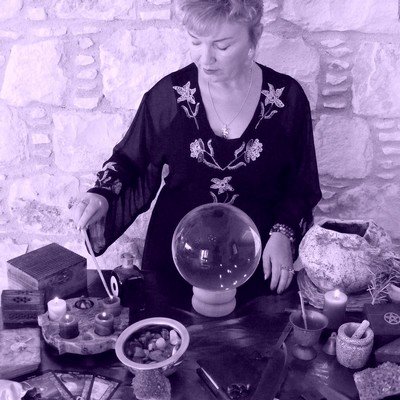 Cast within 24 hours by Alizon, an experienced White Witch and Spell Caster.
A powerful Cancer Zodiac Spell Ritual tailored and crafted to manifest your wishes.
PRICE
$50

AFTER YOU HAVE PAID
Click here to submit your details

Within 24 hours I will email your detailed Spell schedule

I look forward to casting your Spell on your behalf. Within 24 hours I will email your detailed Spell schedule. The moment I cast a Spell for you it immediately begins working on your request. After the Spell has been cast I will send you notification that I completed and cast your Spell.
When purchasing this service from me you are assumed to have read my Terms and Conditions
---
In addition to Casting your Spell, I'll also Cast a
FREE

Aura Cleansing and Curse Removal Spell
This FREE Spell Ritual will help remove any negativity, Curse, Hex or other impediment that might have infected you and blocked or hindered your wishes, goals and happiness in the past.

Ridding negative energy is very important as it can be very damaging and toxic and cause all kinds of bad luck. It can prevent you living the kind of life that you most desire.
This FREE Spell will rid you of any curses, hexes, being the victim of the evil eye or general bad luck.
I will cast this FREE Spell on your behalf to clear any negative energies swiftly and allow the supportive influences and positive elements of your Spell to act very quickly and enables you to be open and ready to receive your desired outcome.

---
Are you Cursed with Bad Luck?
Whenever I Cast a Spell for someone, I also cast a FREE Aura Cleansing Spell, often referred to as a Curse Removal Spell.
Many who seek my help feel the weight of bad luck holding them back. They sense negative energy surrounding them, and some believe they're cursed. But fear not, my FREE Spell destroys that barrier and opens up the ability to receive blessings and good fortune.
There are two ominous reasons behind your continuous misfortune and bad luck, preventing you from living the life you desire. These are by having a curse placed upon you and/or having a weak or damaged Aura.

Being cursed, hexed or the victim of the Evil eye, Voodoo Magic, Black Magic or a Generational curse that is passed on through family ties will have serious consequences to your health, wealth and happiness, and your ability to achieve your goals.

Being cursed is the number one reason for continuous bad luck that plagues your life. Problems with money, sex, relationships and health can all be the result of a curse placed on you. And having a curse upon you will radically and drastically damage your Aura.
---
Have you a Weak or Damaged Aura?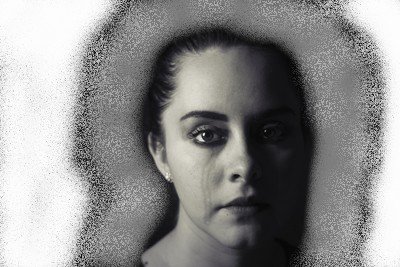 Your Aura is of course the invisible energy field that surrounds and protects your body from negative energy, negative forces and negative entities.

Everyone is born with an Aura that is bright, vibrant and extremely protective. But overtime and due to stressful and sometimes traumatic events the Aura becomes weaker. It becomes dark, dull and ineffective when you experience emotions such as grief, fear, worry and anguish. Experiencing surgery, damage to bones or organs, illnesses, bacteria or viral infections, poor sleep, chronic pain, chronic fatigue and traumatic events also damage the integrity of your Aura.
Basically, the more historic stress and trauma you have suffered and the more anxiety and depression you experience, the more damaged your Aura becomes.  

A weakened Aura causes an immense amount of negative energy to damage your soul, heart and mind. Without intervention this naturally leads to a depressed spirit, which makes living a free and joyful life almost impossible. Your sleep patterns are affected and a decline in your health is inevitable.

Everything seems bleak to you and life is very difficult and stressful. Hypersensitivity to stress leads to an increase in anxiety and depression, which in turn causes immeasurable harmful emotions and negative energy.  This vicious cycle of stress, anxiety and depression leading to negative energy that further weakens your Aura needs to be broken. Your damaged and weakened Aura needs to be restored to a vibrant state. I can do this for you.

That is why with every Spell I cast I also perform a FREE Curse Removal Ritual and FREE Aura Cleansing. And this is why my Spells are so popular and successful.

This will allow you to be free from the bad luck, once and for all! You can begin to live the kind of life you have always wanted!

---
---
---
---
---