Seven of Swords Tarot Card

The Interpretation and Meaning
of the Seven of Swords
The Seven of Swords Tarot card meaning usually is considered one of deception, betrayal and mistrust.
The 7 of Swords can be a warning card in Tarot Readings and shows you must be tactful in trying to get to the root of a problem.
There should be no direct confrontation with an opponent. You must also be careful whom you place your trust in.

Love
When the 7 of Swords appears in Tarot Readings concerned with love and romance it usually indicates some form of deception. Your partner may be hiding something from you or alternatively you may have secrets you are anxious not be revealed.

Career

The Tarot card meaning for questions concerning career or business in Tarot Readings often can indicate your work or conduct is under scrutiny. You may need to defend yourself against accusations.

Money

The Seven of Swords Tarot card meaning for questions related to money and finance can show a need to keep a tight hold on your money, possessions, passwords and internet accounts. You may become the victim of theft or even identity theft.

Health

When the 7 of Swords appears in Tarot Readings concerning health and well being it can show a reluctance to face up to the realities of a heath issue that is troubling. This is not the time to keep things hidden or secret.
If you are feeling unwell this card can indicate a a need for making and keeping doctors appointments and having tests may be necessary.

General

If the Seven of Swords is prominent in a Tarot Spread it implies that someone is stealing something from you. This card is sometimes called the "Thief" card, Other times it can indicate that you are running from something – responsibilities and commitments, hard work, relationships or something you feel ashamed about and want to hide from. Sometimes this card means that you are not facing up to problems because they seem too difficult to deal with.
This card indicates difficulties with organization and establishing priorities. You may be too much of a perfectionist  and prefer not take on tasks or opportunities for fear that you couldn't make it perfect. This card also reveals feeling upset with someone close, perhaps even yourself, who you feel continually disappoints you.  Fear  of rejection or failure may also cause you to act out of character or do things you wouldn't normally do. 

The Suit of Swords

The Suit of Swords is connected with intellect, thought and reason.
It belongs to the element of Air, the colour yellow, the season of autumn or fall, the direction of east and the timing of dusk. The astrological corresponding sun signs are Gemini, Libra and Aquarius.
The key words connected with the suit of Swords include analysis, articulation, cleverness, direction, ethical, forthright, honest, incisive, intellectual, knowledgeable, literate, logical, moral, quick-witted and well-informed.

I use Tarot cards from the Suit of Swords in my Protection Spell casting for protection, cleansing and ridding negative energies. 
If you want to change your destiny for the better then use the power of Magic Spell Casting to make things happen!!!

Spell Casting

To change your destiny for the better take a look at the Spells I cast. These include Money Spells, Love Spells and Sex Spells.

The Full Moon is Approaching
Here's your chance to Order your own Powerful Full Moon Spell
Powerful Full Moon Spell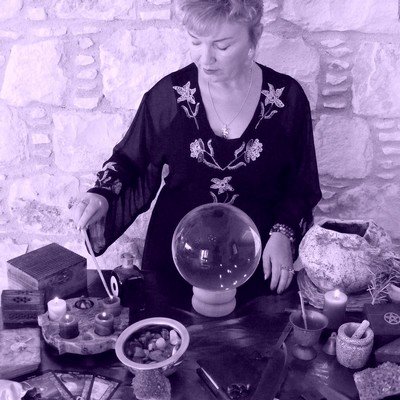 Cast within 24 hours of the Full Moon by Alizon, an experienced White Witch and Spell Caster.
A powerful Full Moon Spell Ritual to manifest change and success for you.
PRICE
From $80

AFTER YOU HAVE PAID
Click Here
to send me your details
I will need your full name and date of birth
Within 24 hours I will email you with confirmation and more details
When purchasing this service from me you are assumed to have read my Terms and Conditions
---
Don't miss out on the coming Full Moon December 2022...
Your chance to change your destiny
You may want a Full Moon Spell to:
Allow money to flow to you
Enhance your sexual attraction
Allow a business or career to prosper and grow
Gain committed love & total faithfulness from a lover
Reunite with an ex lover
Become prosperous and successful
Change your bad luck to good
Or any positive purpose you may have
Tap/Click here to learn more