Seven of Cups Tarot Card

The Interpretation and Meaning
of the Seven of Cups
The Seven of Cups meaning keywords are choice, confusion, illusion, options, temptation, variety.
The 7 of Cups Tarot card meaning usually refers to indecision, illusion and deception.The 7 of Cups can be warning card in Tarot Readings and can indicate too many choices and options are being offered to you.
Too much choice can be a bad thing as a lot of time and effort needs to be invested to ensure the right choice is made. Taking control, planning and looking beyond the obvious are the ways that choices should be decided upon.
Love
When the 7 of Cups appears in Tarot Readings concerned with love and romance it usually indicates temptation. You may be tempted to have an affair believing that the new lover will be better than your present partner.
This card can also mean having to choose between two or more potential partners.

Career

The Tarot card meaning for questions concerning career or business in Tarot Readings often represents several job offers or business opportunities presented at the same time. The difficult choices you need to make should be made with care.

Money

The Seven of Cups Tarot card meaning for questions related to money and finance usually relates to having a lack of control and awareness of your true financial state. This card can also point to confusion of investment choices to be made.
Health

When the 7 of Cups appears in Tarot Readings concerning health and well being it can show you being tempted to make poor health choices. This can mean overeating, resuming smoking or drinking or drug taking.
General

If the 7 of Cups is prominent in a Tarot Spread it can show that wishful thinking, focusing on fantasies and deluding yourself can only have negative effects. You may need to focus on the choices you have available rather than dreaming of 'what ifs'.
The Seven of Cups meaning usually refers to temptations or tests. You may be faced with too many choices and feel confused about which one to take up. Your mind may be filled with too many options and possibilities. Some of the choices may be against your moral code. You must therefore be prepared to be on your guard to resist all that is not good for you and only after careful consideration make the right choice for you.
The 7 of Cups Tarot card can be interpreted as a temptation to do something, you ordinarily wouldn't dream of doing. Beware of stronger more manipulative characters that do not have your best interest at heart.
The other Seven of Cups Tarot card meaning can also foretell of emotional choices to be made. This can mean reaching a decision to separate from a lover or to leave a long standing career to try something new.
The 7 of Cups Tarot Card is a Minor Arcana Tarot card and as such is not as powerful and life changing as any of the Major Arcana cards such as the Devil Tarot card, The Empress Tarot card or the Moon Tarot card. However the Seven of Cups Tarot card can still have significance and indicates a need to cut through confusion and focus and direct your time and energies to achieving just one dream, one goal, or one ambition at a time.
Reversed Seven of Cups Meaning
The reversed Tarot card meaning of the 7 of Cups Tarot card can show you are mixing up reality with fantasy. You may be fantasizing and day dreaming and having unrealistic expectations of a love relationship or unrealistic career aspirations.
Another meaning of the reversed Seven of Cups Tarot card is that of looking on the bright side of things. Find the best in people, situations and events. Sometimes things that look negative on the surface prove to be blessings in disguise.
The 7 of Cups Tarot card can often show a need to finally sort out your love life.
To allow this to happen as destiny has planned, you need to have a powerful Love Spell cast.

The use of Tarot Cards, their meanings and what they represent are very important in my  Magic Spell Casting to change destiny for the better!!!
Spell Casting

To change your destiny for the better take a look at the Spells I cast. These include Money Spells, Love Spells and Sex Spells.

The Suit of Cups

The Suit of Cups is connected with emotions, feelings and relationships.
It belongs to the element of Water, the colour blue, the season of spring, the direction of west and the timing of dawn. The astrological corresponding sun signs are Cancer, Scorpio and Pisces.
The key words connected with the suit of Cups include affection, calmness; care giving, diplomacy, empathy, gentleness, imagination, intuition, love, peace, romance, sensitivity and spiritual.

I use Tarot cards from the Suit of Cups in my Love Spell casting for love, romance, soul mate attraction, commitment and reuniting manifestation. 
If you want to change your destiny for the better then use the power of Magic Spell Casting to make things happen!!!

---
Powerful New Moon Spell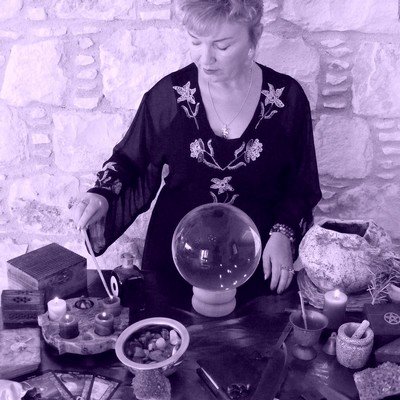 A powerful new Moon Spell Ritual to manifest change and success for you. Cast within 24 hours by Alizon, an experienced White Witch and Spell Caster.
PRICE
$80

Don't miss out on the coming New Moon June 2022.
This is your chance for a fresh start.
This is your chance to change the direction of your life.

You may want a New Moon Spell to:
Attract a new love into your life
Begin a fresh start with an ex-lover
Commence a new beginning in your career
Create a new successful business
Manifest a new period of abundant wealth and prosperity
Bring positive good luck for lottery wins and gambling
Enable a completely fresh start in your confidence
Or any positive purpose you may have