Seduction Spells That Work!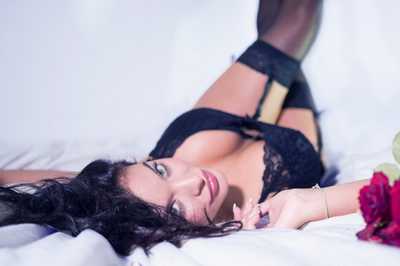 Seduction Spells that work with the Law of Attraction and the Power of Sex Magic are known for their potency, strength and effectiveness.
My Seduction Spells that work to enable you to attract one specific person or many lovers is crafted using the methods drawn from Olde English Magic and Celtic traditions.
I use specific ingredients relating to erotic Sex Magic chants and Sex Rituals passed down through the generations of wise women, witches and Spell casters to get the results you desire.
For centuries erotic Sex Magic rituals and lust chants have been used to aid the seductive techniques of lovers. Using sexual charms and entrancing and seducing potential love partners is as old as time itself. The Ancients recognised the power of sex, virility and strength as essential to life itself.
---
Seduction Spells That Work with
the Law of Attraction cast by Real Witch Alizon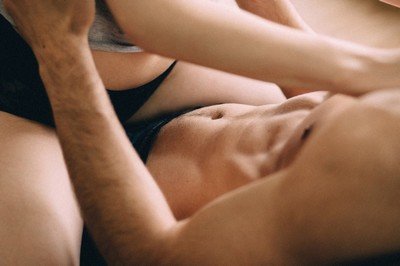 If you desire to seduce many potential sex partners then this Spell for seduction is perfect for you. Using powerful and potent Sex Magic and utilizing the Law of Attraction the Spell I will cast for you can allow you to become sexier, more appealing and more alluring to potential lovers. You can seduce whom ever you most desire.
I am the leading English White Witch and expert Spell caster. I am a real Witch, casting real Spells with real results.
I have many, many years of experience and have helped thousands of clients over the years to resolve the problems they were experiencing.
Let me help you!
I cast powerful, potent Spells to get the real results you are looking for.
I only use powerful and potent White Magic and cast effective Spells that work to bring you exactly what you desire.
If you want me to cast your very own Seduction Spell then go ahead and order NOW. As soon as I have all the information I need from you I will begin preparations so that the positive energies can commence immediately.
---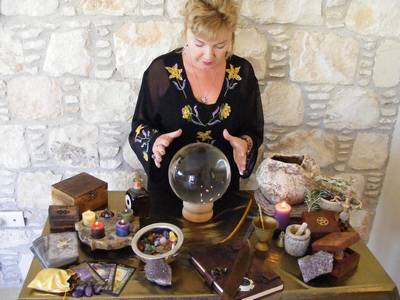 Here I can offer you the opportunity to have me personally cast your own powerful Seduction Spell to draw towards you sexual partners.
I personally guarantee that I will give a 100% effort using all my expertise and experience and do my utmost to cast a successful Seduction Spell to get the results you want, with harm to none. The moment I cast a Seduction Spell for you it immediately begins working on your request!
---
Seduction Spell for Many Potential Sex Partners

Powerful Seduction Spell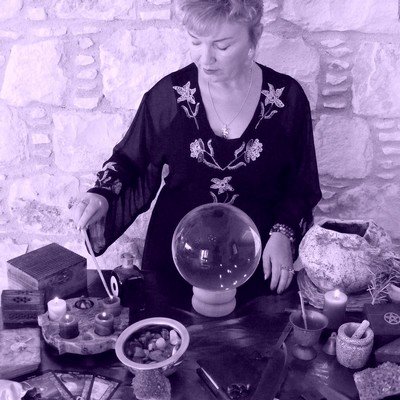 Cast within 24 hours by Alizon, an experienced White Witch and Spell Caster.
A powerful Seduction Spell Ritual to attract towards you sexual partners
PRICE
From $50

AFTER YOU HAVE PAID
Click Here
to send me your details
I will need your full name and date of birth
Within 24 hours I will email you with confirmation and more details
When purchasing this service from me you are assumed to have read my Terms and Conditions
In addition to Casting your Spell, I'll also Cast a
FREE

Aura Cleansing and Curse Removal Spell
This FREE Spell Ritual will help remove any negativity, Curse, Hex or other impediment that might have infected you and blocked or hindered your wishes, goals and happiness in the past.

Ridding negative energy is very important as it can be very damaging and toxic and cause all kinds of bad luck. It can prevent you living the kind of life that you most desire.
This FREE Spell will rid you of any curses, hexes, being the victim of the evil eye or general bad luck.
I will cast this FREE Spell on your behalf to clear any negative energies swiftly and allow the supportive influences and positive elements of your Spell to act very quickly and enables you to be open and ready to receive your desired outcome.

---
Are you Cursed with Bad Luck?
Whenever I Cast a Spell for someone, I also cast a FREE Cleansing Spell, often referred to as a Curse Removal Spell. This is because many people who come to me for help, feel that for some reason they are unlucky in life. They are often the victims of negative energy surrounding them, or of even being Cursed. This free Spell destroys that barrier and opens up the ability to receive blessings and good fortune.
There are generally two reasons why you experience continual bad luck that holds you back from living the complete life you want for yourself. These are by having a curse placed upon you and/or having a weak or damaged Aura.

Being cursed, hexed or the victim of the Evil eye, Voodoo Magic, Black Magic or a Generational curse that is passed on through family ties will have serious consequences to your health, wealth and happiness, and your ability to achieve your goals.

Being cursed is the number one reason for continuous bad luck that plagues your life. Problems with money, sex, relationships and health can all be the result of a curse placed on you. And having a curse upon you will radically and drastically damage your Aura.
---
Have you a Weak or Damaged Aura?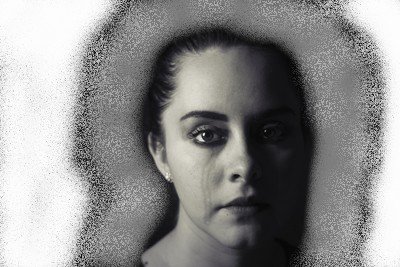 Your Aura is of course the invisible energy field that surrounds and protects your body from negative energy, negative forces and negative entities.

Everyone is born with an Aura that is bright, vibrant and extremely protective. But overtime and due to stressful and sometimes traumatic events the Aura becomes weaker. It becomes dark, dull and ineffective when you experience emotions such as grief, fear, worry and anguish. Experiencing surgery, damage to bones or organs, illnesses, bacteria or viral infections, poor sleep, chronic pain, chronic fatigue and traumatic events also damage the integrity of your Aura.
Basically, the more historic stress and trauma you have suffered and the more anxiety and depression you experience, the more damaged your Aura becomes.  

A weakened Aura causes an immense amount of negative energy to damage your soul, heart and mind. Without intervention this naturally leads to a depressed spirit, which makes living a free and joyful life almost impossible. Your sleep patterns are affected and a decline in your health is inevitable.

Everything seems bleak to you and life is very difficult and stressful. Hypersensitivity to stress leads to an increase in anxiety and depression, which in turn causes immeasurable harmful emotions and negative energy.  This vicious cycle of stress, anxiety and depression leading to negative energy that further weakens your Aura needs to be broken. Your damaged and weakened Aura needs to be restored to a vibrant state. I can do this for you.

That is why with every Spell I cast I also perform a FREE Curse Removal Ritual and FREE Aura Cleansing. And this is why my Spells are so popular and successful.

This will allow you to be free from the bad luck, once and for all! You can begin to live the kind of life you have always wanted!

---
---
---
A Damaged Aura and The Law of Attraction
Finding sexual partners can be very difficult for many people. But if you are aware of the power of Magic, the Law of Attraction and the importance of a clear, bright and radiant Aura then you are ready and open to seduce as many sexual partners as you desire.
If your Aura – the invisible but luminous energy field that surrounds your whole body – is damaged in any way you can have major problems in trying to attract or seduce sex partners. Past traumas, being the victim of abuse or suffering mental health issues such as anxiety or depression can seriously damage you Aura. Other challenges in life such as money worries, lack of financial security, health concerns or relationship problems can also have damaging effects on your Aura.
Over time your Aura gets tainted with dark shadows which attract more and more unwanted negative energies. A damaged Aura means you become more and more can stressed, fatigued, unwell and unbalanced which leads to further mental strain, anxiety and the possibility of panic attacks.
A damaged Aura also prevents the Law of Attraction working for you. This has significant consequences for your health, wealth and happiness.
So, with every Spell I cast I also include a FREE Aura Cleansing Ritual and Curse Removal Spell. This clears away the damaging negative energies that have caused the problems you have experienced and replace them with pure, radiant positive energies that are very attracting.
---
One or More Sex Partners
If you've got your eye on one or more potential sex partners and want to seduce, attract and ensnare them, then having me cast a Spell for seduction is just ideal for you.
After you've paid and when you submit your details, you can also include the person (or persons) name and DOB so that I can customize your specific and unique Seduction Spell to target them.
Positive energy is very important if you are to live an abundant and prosperous life and build up good karma. A great way to do this is by undertaking some charity work.   
---