Sage…
Sage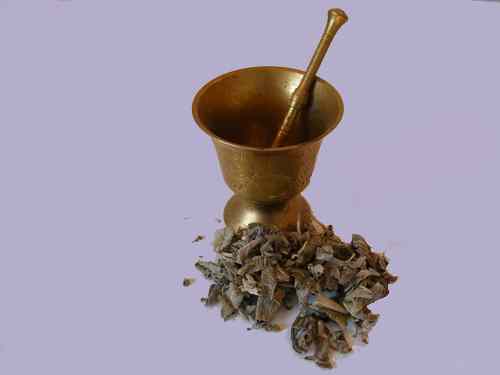 Culinary
Sage has a strong flavour and should be used sparingly in cooking. Small amounts of sage leaves are often used in cooking meats and poultry. Sage goes very well with pork, duck, sausage, and bacon. On Crete, Sage is often used in the process of smoking sausages, and while baking the traditional hard bread of Crete named Dakos by inserting twigs of Sage in the wood-fired oven.
Sage tea is also a popular herbal tea on Crete and is said to ease menopause related ailments.
Herbal Lore
Ancient Greek physicians, such as Dioscurides and Hippocrates, were very familiar with the medicinal and therapeutic qualities and applications of sage. Folk medicine in many parts of the world also consider Sage as a "cure all" medicine.
Sage has a long history of use as an herb for healing, variants of the herb is grown and gathered from the wild all around the world. The folklore of Sage goes back to the ancient Greeks and Romans who believed that it imparted wisdom and mental sharpness.
The Romans as well as Arab physicians in the 10th century attributed Sage also with the ability to impart immortality. To the ancients, Sage symbolised wisdom, skill, esteem, long life, good health, mitigation of grief, and increased psychic powers.
Magical Usage in Spells
Sage is used to purify a Ritual Sacred Space, an Altar or Magical tools. It is often used in the form of Smudge sticks to purify and cleanse any space. It is associated with protection, wishes and wealth.
It is said, that if you want to make your dreams come true, put fresh Sage leaves under your pillow.
Sage is used in attraction Spells to bring wealth and prosperity and for wish manifestations.
Place near your Tarot cards or Runes to protect and purify them.
I use Sage in the Spells I cast and in particular my Protection Spells, Cleansing Spells, Healing Spells, Prosperity Spells and Wealth Spells.

If you haven't already check out my other pages on the personal Spells Cast For You by me, Alizon, on your behalf.

The NEW Moon is approaching!
Get your New Moon Spell for March 2023

Don't miss out on the coming New Moon February 2023... Your chance to change your destiny:
You may want a New Moon Spell to:
Attract a new love into your life
Begin a fresh start with an ex-lover
Commence a new career or business

Manifest a new period of abundant wealth and prosperity
Bring positive good luck for lottery wins and gambling
Or any positive purpose you may have
---
Powerful New Moon Spell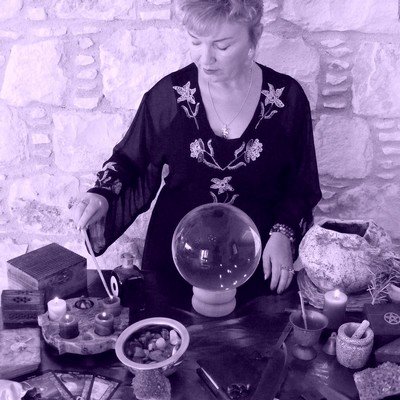 Cast within 24 hours of the New Moon by Alizon, an experienced White Witch and Spell Caster.
A powerful New Moon Spell Ritual to manifest change and success for you.
PRICE
From $80

AFTER YOU HAVE PAID
Click Here
to send me your details
I will need your full name and date of birth
Within 24 hours I will email you with confirmation and more details
When purchasing this service from me you are assumed to have read my Terms and Conditions
---