Minoan Healing Energy
Here you can find out about Minoan Energy Healing. 
It is the most ancient, powerful yet gentle form of energy and has its roots dating back 4,000 years.

Ancient Civilization Healing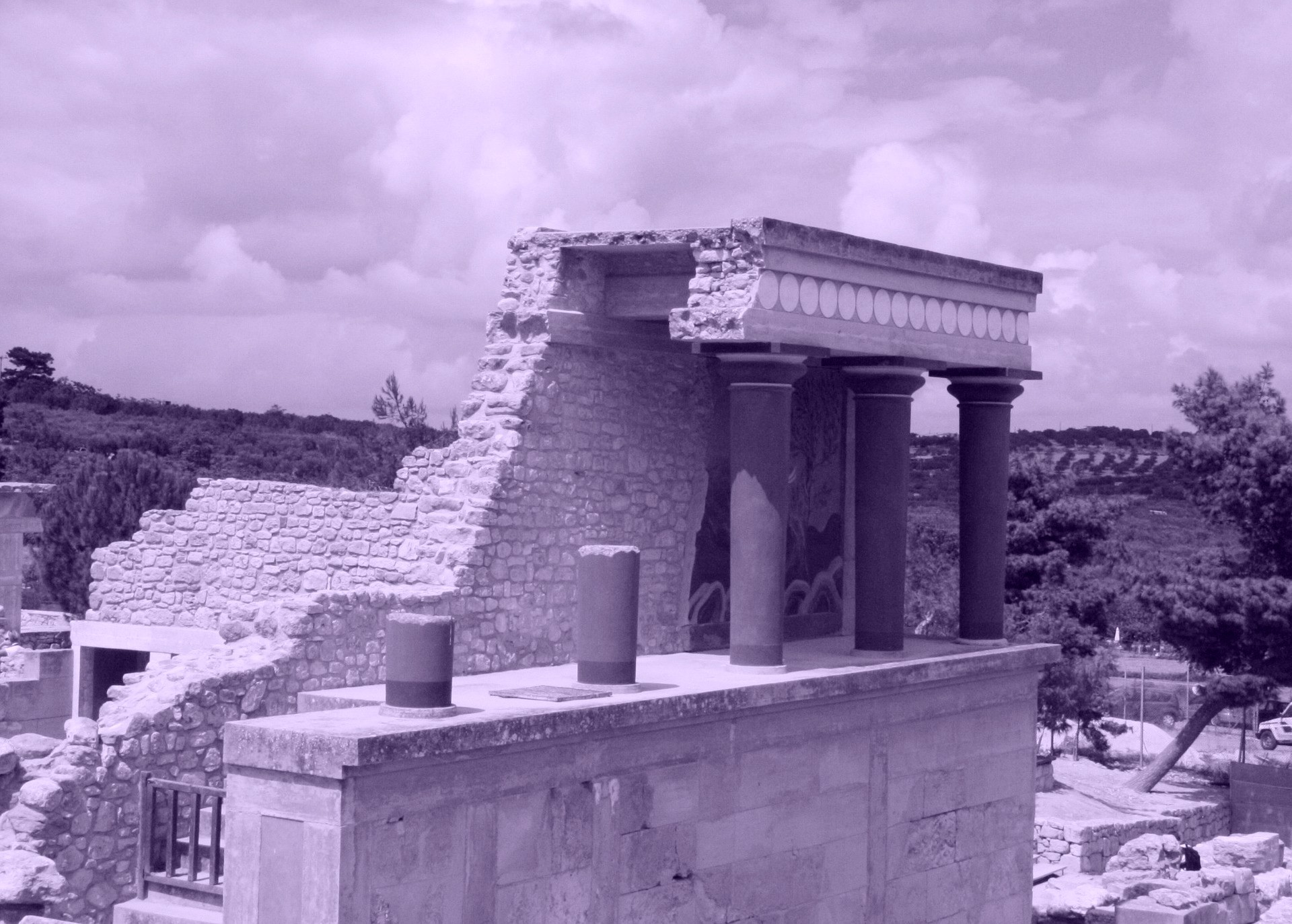 I have been fortunate to have once lived for a time on the magical Greek Island of Crete. I now understand why I was drawn to spend time there and to rediscover the Minoan Healing Energy.
The ancient Minoan culture was the first European civilization. Founded on the Greek island of Crete, the society was peace loving, egalitarian, advanced and very sophisticated. Art, culture, religion, commerce and therapeutic healing developed in the complex labyrinthine architectural palaces. In the Minoan palaces Priestesses would conduct powerful healings in their ceremonial religious rites.
Unfortunately, the thriving and rapidly advancing Minoan society was said to be wiped out by a massive earthquake at around 1500 BC. The earthquake triggered a volcanic eruption on the nearby island of Thera (now known as Santorini, fabled to be the lost city of Atlantis), which in turn created a massive Tsunami effecting Crete.
This unique idyllic advanced culture was lost to human memory for over three and a half millennia. Uncovered by archaeologists in the early 20th century the Minoan palaces of Crete revealed the amazing advanced Bronze Age culture. The most famous of the Minoan palaces was that of Knossos.
And Knossos is where I channelled the ancient energy that has become known as Minoan Healing Energy. I am able to heal from a distance using this powerful Minoan energy in the form of good health Spells also known as Healing Spells.
So this is your chance to have me cast a Spell to heal you or to cast a Spell to heal someone else that you love.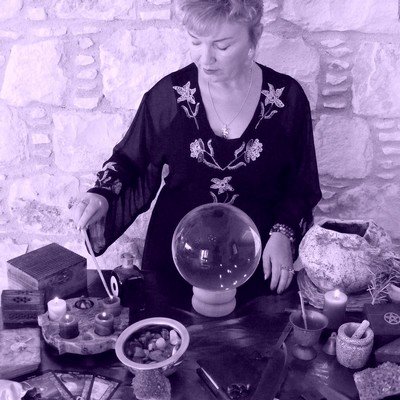 I have been very successful in helping to alleviate and ease symptoms and pain to those whom I have sent the powerful Minoan Healing Energy to in the form of Spell casting.
The Minoan energy is aimed to help to heal physically, mentally and spiritually and draw towards the recipient health giving and protective energies.
The powerful yet gentle energy is suitable for everyone, including animals.
I harness the tremendous power of Minoan Energy in my Healing Spells.

---
Choose your Spell Casting Option

FULL MOON TRIPLE CAST
HEALING SPELL
JUST $79.99
Cast over 3 evenings of the powerful and potent Full Moon phase. Perfect for complex, stubborn & difficult cases.

TRIPLE CAST
HEALING SPELL
JUST $49.99
Ideal for complex situations and when you feel that there is resistance blocking your specific wish or desire.

SINGLE CAST
HEALING SPELL
JUST $29.99
The Single Cast Spell is a very powerful energy and is appropriate and sufficient for almost all situations.

When purchasing this service from me you are assumed to have read my Terms and Conditions
You MUST be aged over 18 years
After making payment submit your details HERE . You will be asked to provide:
Your name
Date of birth
If the Healing Spell is for someone else I will need their name and DOB

Brief outline of desired outcome from the Spell
Once you have decided to have a Spell cast by me and I have all the details I need I will prepare to cast for you as soon as possible. I will send via email a full account of the Spell I will cast.
The moment I cast a Spell for you it immediately begins working on your request. After the Spell has been cast I will send you notification that I completed and cast your Spell.
Now you just need to expect the Magic to begin…
IMPORTANT
Only complete this form when you have made payment otherwise it will be treated by my system as Spam and deleted.
---
Free Spell

Along with your Spell, I will also cast for you a Free Spell in the form of a Purifying Cleansing Spell, more commonly known as a Curse Removal Spell.
This will help remove any negativity that might prevent your Spell working.

Ridding negative energy is very important as it can be very damaging and toxic and cause all kinds of bad luck. It can prevent you living the kind of life that you most desire.

I will cast this free Spell on your behalf to clear any negative energies swiftly and allow the supportive influences and positive elements of your Spell to act very quickly and enables you to be open and ready to receive your desired outcome.

---
The History of
Spell Casting
Through the ages and within every culture older wise women have passed down their knowledge and skills of healing herbs, medicinal plants, phases of the moon and sun, the alignment of the stars and other natural phenomenon to younger generations.  

The crafting of ingredients, coupled with prayers, rhymes or chants (Spells) were sent out to the Universe to increase abundance, to bring love, to aid fertility and for protection.

I possess the knowledge, skill, expertise and experience to successfully cast Spells that work with the Universe to help you with your desires.

I am an experienced Spell caster of 40 years and have a wide knowledge of herbs, oils, crystals and other ingredients, their qualities, their energies and how to use them successfully.

REVIEWS


FAQ

The Power of Magic
If you have an interest in spirituality, are intrigued by astrology, fascinated by Tarot cards or captivated by Psychic abilities, then the next logical step is to look into the power of Magic.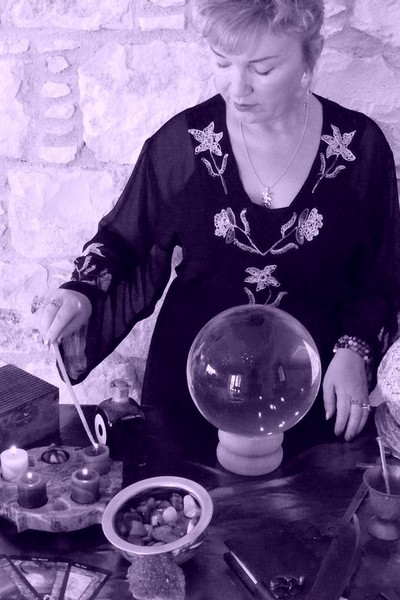 Having a Spell cast is Magic you can believe in.
Skeptical about Spells?

And even if you are slightly skeptical, uncertain or wary, powerful positive energies combined with expert Spell casting will soon have you convinced in the power of Magic. I ensure that my Spells are carefully crafted, use only positive energies and are cast expertly and effectively.

Pure White Magic
All my Spells that I cast cause harm to none. My Spells cannot backfire and do not force or bend the will of anyone. I work only in love and light and use only the positive form of White Magic.

Thousands of my clients have already benefited from the powerful Spells I have cast for them. Discover for yourself the secret power of Magic.
Guarantee
I personally guarantee that I will give a 100% effort using all my expertise and experience and do my utmost to cast a successful Spell to get the real results you want.

Your Spell will be cast in love and light, with harm to none and abiding by the Law of Attraction. It cannot backfire and does not bend the will of anyone.

The moment I cast a Spell for you it immediately begins working on your request!

Your personal and individual Spell will be formulated, personalised and expertly cast by me using the relevant and appropriate ingredients to aid speedy manifestation.

I keep my dealings with you completely private and confidential.
Your e-mail address and information is totally secure.
---
Disclaimer: Minoan Healing Energy is a complementary healing therapy and is not a substitute for medical care.
Information on this site is not intended to diagnose, treat, cure, or prevent any disease. You should consult
with the appropriate health practitioner in case of any medical condition.