Energy Healing That Works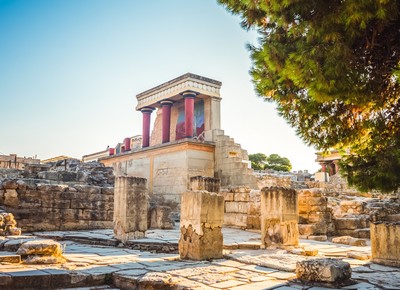 Energy Healing that works immediately to heal the mind, body and spirit using safe and positive healing energies.
I use Minoan Energy Healing as it is the most ancient, powerful yet gentle form of energy and has its roots dating back 4,000 years.
Life becomes very tiring when you are suffering ill health. Facing each day knowing it will be filled with pain, fatigue, helplessness and dread can be very challenging. 
When you are unwell your spiritual, emotional, physical and mental health work against your immune system when it is out of balance. A strong, robust and healthy immune system is essential if you are to fight off infection, disease, physical illness and mental illness. With a poor immune system you are more prone to picking up infections, contacting diseases and worsening of allergies.
It is bad enough suffering ill health yourself but can be much worse watching and worrying over a sick loved one. So if you want me, Alizon, expert Spell caster, Spiritual Healer and White Witch to cast a Healing Spell for  you or for a loved one, let me know.
---
Minoan Energy in Healing Spells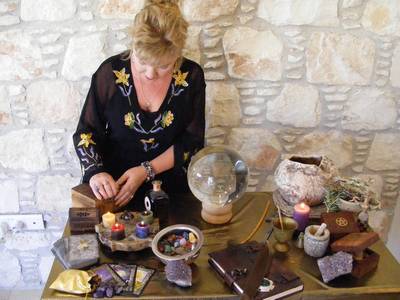 I have been very successful in helping to alleviate and ease symptoms and pain to those whom I have sent the powerful Minoan Healing Energy to in the form of Spell casting.
The Minoan energy is aimed to help to heal physically, mentally and spiritually and draw towards the recipient health giving and protective energies. The powerful yet gentle energy is suitable for everyone, including animals. I harness the tremendous power of Minoan Energy in my Healing Spells.
---
Energy Healing that works with Minoan Healing Energy

Conventional medicine and alternative therapies sometimes need help from the Universe in the form of distant healing via a Magic Spell. 
Any Spell for healing using protective Magic will produce Aura cleansing. A clear, bright and glowing Aura is essential to deflect any negative energies and acts like a protective shield. This can boost and protect the immune system.

The specific healing energy I use in my Spells for healing is Minoan Healing Energy.
---
Healing Spells Using Energy Healing That Works

I am happy to cast Spells for healing by incorporating distant healing therapy using Minoan Healing Energy for you, your friends or family or for much loved pets.
Choose the Spell Casting option that best suits your needs. You cannot 'overdose' with Minoan Healing Energy.
As everyone is different and has different needs the requirement for the strength of will of course vary. A physically fit, healthy person who just needs an energy boost to get through a difficult time will need less healing therapy than someone who has physical illnesses, emotional traumas and mental health issues, for example.

---
Energy Healing That Works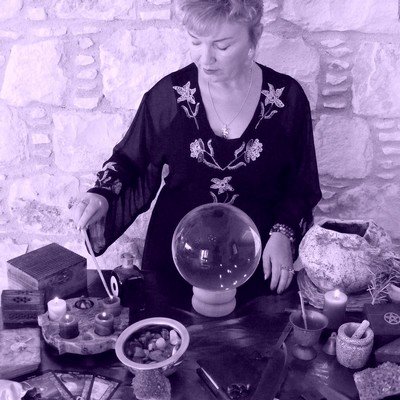 Cast within 24 hours by Alizon, an experienced White Witch and Spell Caster.
A powerful Healing Spell Ritual that works immediately to heal the mind, body and spirit using safe and positive Ancient Minoan Energy.
PRICE
From $50

AFTER YOU HAVE PAID
Click Here
to send me your details
I will need your full name and date of birth
Within 24 hours I will email you with confirmation and more details

When purchasing this service from me you are assumed to have read my Terms and Conditions
---
In addition to Casting your Spell, I'll also Cast a
FREE

Aura Cleansing and Curse Removal Spell
This FREE Spell Ritual will help remove any negativity, Curse, Hex or other impediment that might have infected you and blocked or hindered your wishes, goals and happiness in the past.

Ridding negative energy is very important as it can be very damaging and toxic and cause all kinds of bad luck. It can prevent you living the kind of life that you most desire.
This FREE Spell will rid you of any curses, hexes, being the victim of the evil eye or general bad luck.
I will cast this FREE Spell on your behalf to clear any negative energies swiftly and allow the supportive influences and positive elements of your Spell to act very quickly and enables you to be open and ready to receive your desired outcome.

---
Are you Cursed with Bad Luck?
Whenever I Cast a Spell for someone, I also cast a FREE Aura Cleansing Spell, often referred to as a Curse Removal Spell.
Many who seek my help feel the weight of bad luck holding them back. They sense negative energy surrounding them, and some believe they're cursed. But fear not, my FREE Spell destroys that barrier and opens up the ability to receive blessings and good fortune.
There are two ominous reasons behind your continuous misfortune and bad luck, preventing you from living the life you desire. These are by having a curse placed upon you and/or having a weak or damaged Aura.

Being cursed, hexed or the victim of the Evil eye, Voodoo Magic, Black Magic or a Generational curse that is passed on through family ties will have serious consequences to your health, wealth and happiness, and your ability to achieve your goals.

Being cursed is the number one reason for continuous bad luck that plagues your life. Problems with money, sex, relationships and health can all be the result of a curse placed on you. And having a curse upon you will radically and drastically damage your Aura.
---
Have you a Weak or Damaged Aura?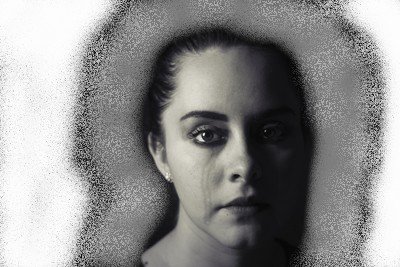 Your Aura is of course the invisible energy field that surrounds and protects your body from negative energy, negative forces and negative entities.

Everyone is born with an Aura that is bright, vibrant and extremely protective. But overtime and due to stressful and sometimes traumatic events the Aura becomes weaker. It becomes dark, dull and ineffective when you experience emotions such as grief, fear, worry and anguish. Experiencing surgery, damage to bones or organs, illnesses, bacteria or viral infections, poor sleep, chronic pain, chronic fatigue and traumatic events also damage the integrity of your Aura.
Basically, the more historic stress and trauma you have suffered and the more anxiety and depression you experience, the more damaged your Aura becomes.  

A weakened Aura causes an immense amount of negative energy to damage your soul, heart and mind. Without intervention this naturally leads to a depressed spirit, which makes living a free and joyful life almost impossible. Your sleep patterns are affected and a decline in your health is inevitable.

Everything seems bleak to you and life is very difficult and stressful. Hypersensitivity to stress leads to an increase in anxiety and depression, which in turn causes immeasurable harmful emotions and negative energy.  This vicious cycle of stress, anxiety and depression leading to negative energy that further weakens your Aura needs to be broken. Your damaged and weakened Aura needs to be restored to a vibrant state. I can do this for you.

That is why with every Spell I cast I also perform a FREE Curse Removal Ritual and FREE Aura Cleansing. And this is why my Spells are so popular and successful.

This will allow you to be free from the bad luck, once and for all! You can begin to live the kind of life you have always wanted!

---
---
---
---
---
Ancient Civilization Healing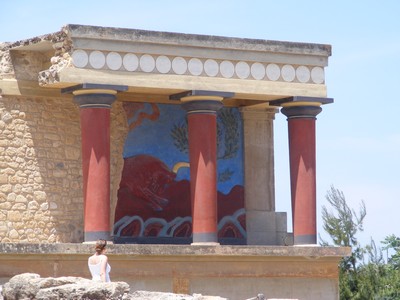 The ancient Minoan culture was the first European civilization. Founded on the Greek island of Crete, the society was peace loving, egalitarian, advanced and very sophisticated. Art, culture, religion, commerce and therapeutic healing developed in the complex labyrinthine architectural palaces. In the Minoan palaces Priestesses would conduct powerful healings in their ceremonial religious rites.
I was fortunate to live on the magical Greek Island of Crete. I now understand why I was drawn to live there and to rediscover the Minoan Healing Energy.
The ancient Minoan culture was the first European civilization. Founded on the Greek island of Crete, the society was peace loving, egalitarian, advanced and very sophisticated. Art, culture, religion, commerce and therapeutic healing developed in the complex labyrinthine architectural palaces. In the Minoan palaces Priestesses would conduct powerful healings in their ceremonial religious rites.
Unfortunately, the thriving and rapidly advancing Minoan society was said to be wiped out by a massive earthquake at around 1500 BC. The earthquake triggered a volcanic eruption on the nearby island of Thera (now known as Santorini, fabled to be the lost city of Atlantis), which in turn created a massive Tsunami effecting Crete.
This unique idyllic advanced culture was lost to human memory for over three and a half millennia. Uncovered by archaeologists in the early 20th century the Minoan palaces of Crete revealed the amazing advanced Bronze Age culture. The most famous of the Minoan palaces was that of Knossos.
And Knossos is where I channelled the ancient healing energy that has become known as Minoan Healing Energy. I was drawn to live in Crete and believe I had a past life here as a Minoan Priestess and Healer. I now want to share this very special healing energy with as many people as possible.
---
Example of the Power of Magic
A great example of the power of my Magic was when Stella from Melbourne, Australia  had emotional and mental stress which was having a knock on effect to her physical health.
She had real problems keeping her job and was spiralling into debt and despair.

Soon after casting a Healing Spell for her she let me know that things had improved dramatically and she was able to take on a promotion in her work.  
---
Conditions that can be helped by Energy Healing

Mental Conditions
Conditions that affect the mind such as anxiety, depression, addiction, eating disorders, PTSD, past traumas and stress can be helped with Energy Healing that works to dispel the negative energies and replace them with pure positive energies.
Conditions that affect the physical body such as immune system problems, insomnia, TMJ disorders, teeth grinding, allergies, fibromyalgia, chronic fatigue and high blood pressure can be alleviated with Energy Healing.
Other conditions such as widespread undiagnosed pain, muscle stiffness, muscle weakness, headaches, migraine, digestive problems, irritable bowel syndrome, tingling or numbness in the hands and feet can all be helped with Energy Healing that works to repair good health.
Psychic Conditions
Psychic attacks, entity attachment, victim of a curse or hex, victim of Black Magic, victim of a generational curse, possession or having a damaged Aura can all be helped by Energy Healing in the form of a Magic Healing Spell.
Also night sweats, night terrors and nightmares are all consequences of psychic un-alignment.
---
Expert Spell Casting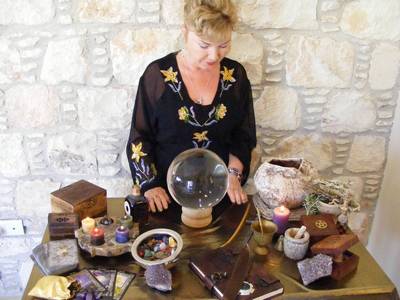 My Healing Spells that work to allow you to be surrounded by only positive energy are always cast with love and light. I ensure any Spell and Aura cleansing is carefully crafted, uses only positive energies and is cast expertly and effectively.
I am happy to personally cast a Spell for healing for you or for a loved one who you feel may benefit from the Minoan Healing Energy distance healing.
---
Positive energy is very important if you are to live an abundant and prosperous life and build up good karma. A great way to do this is by undertaking some charity work.   
Disclaimer: Minoan Healing Energy is a complementary healing therapy and is not a substitute for medical care.
Information on this site is not intended to diagnose, treat, cure, or prevent any disease. You should consult with the appropriate health practitioner in case of any medical condition.