Eight of Swords Tarot Card

The Interpretation and Meaning
of the Eight of Swords
The Eight of Swords Tarot card meaning usually points to being in a situation, or heading that way, in which you will feel trapped and powerless. Such situations are difficult to cope with because the more you get into them, the more restricted you feel.

The 8 of Swords can be a warning card in Tarot Readings and can indicate being constrained by circumstances.
The restraints may be in the form of being in an abusive relationship, in serious debt, or in a dead end job.It can also indicate ill health caused by stress and strain.

Love
When the Eight of Swords appears in Tarot Readings concerned with love and romance it usually indicates feelings of being isolated and alone. It can also show an abusive relationship and a need to escape from that.
It can indicate a need to escape from domestic violence - whether physical or mental abuse.

Career

The Tarot card meaning for questions concerning career or business in Tarot Readings often represents feeling unfulfilled and unsatisfied by a job that is mundane and monotonous. It can also point to being bullied or victimised in the workplace.
Being trapped in a job that is unfulfilling and lacks the ability to progress can be indicated by this card. It can also urge a turning point in career direction and point the way to a more rewarding career path.
This card can mean feeling trapped with an inability to move. You may be the victim of restriction and feel unable to overcome some of obstacles and limitations that are in your way.

Money

The 8 of Swords Tarot card meaning for questions related to money and finance usually is a strong indicator of serious debt or the loser of a medical or legal battle.
It can be a warning card to take restraint with spending.

Health

When the Eight of Swords appears in Tarot Readings concerning health and well being it can show negative thinking, pessimism and gloomy thoughts having an impact upon health.
It is an indicator of mental health problems including depression, anxiety and panic attacks.

General

If the 8 of Swords is prominent in a Tarot Spread it can show that although you feel constrained and restricted by circumstances and events and that solutions might not be easy, they do exist. Careful planning to escape may be necessary.

The Suit of Swords

The Suit of Swords is connected with intellect, thought and reason.
It belongs to the element of Air, the colour yellow, the season of autumn or fall, the direction of east and the timing of dusk. The astrological corresponding sun signs are Gemini, Libra and Aquarius.
The key words connected with the suit of Swords include analysis, articulation, cleverness, direction, ethical, forthright, honest, incisive, intellectual, knowledgeable, literate, logical, moral, quick-witted and well-informed.

I use Tarot cards from the Suit of Swords in my Protection Spell casting for protection, cleansing and ridding negative energies. 
If you want to change your destiny for the better then use the power of Magic Spell Casting to make things happen!!!

Spell Casting

To change your destiny for the better take a look at the Spells I cast. These include Money Spells, Love Spells and Sex Spells.

The Full Moon is Approaching
Here's your chance to Order your own Powerful Full Moon Spell
Powerful Full Moon Spell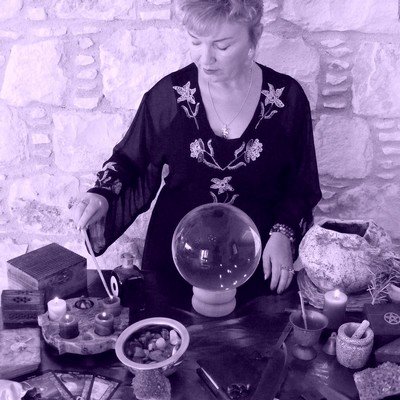 Cast within 24 hours of the Full Moon by Alizon, an experienced White Witch and Spell Caster.
A powerful Full Moon Spell Ritual to manifest change and success for you.
PRICE
From $80

AFTER YOU HAVE PAID
Click Here
to send me your details
I will need your full name and date of birth
Within 24 hours I will email you with confirmation and more details
When purchasing this service from me you are assumed to have read my Terms and Conditions
---
Don't miss out on the coming Full Moon December 2022...
Your chance to change your destiny
You may want a Full Moon Spell to:
Allow money to flow to you
Enhance your sexual attraction
Allow a business or career to prosper and grow
Gain committed love & total faithfulness from a lover
Reunite with an ex lover
Become prosperous and successful
Change your bad luck to good
Or any positive purpose you may have
Tap/Click here to learn more