Dreams
Dream Analysis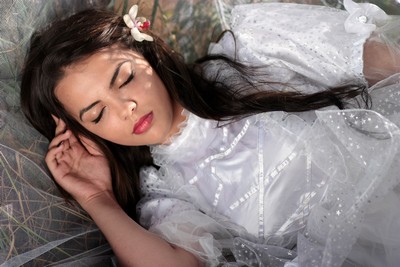 Dreams and their interpretation can be a difficult process particularly when trying to interpret the meaning of your own dreams.
However, many people believe that what they Dream about is important in helping us to understand our particular needs, and the way in which we can achieve our goals.
By analysing our dreams, we can perhaps find a way to understand the helpful and healing messages coming from our subconscious mind.
Your subconscious mind is constantly, and almost desperately trying to get relevant, wise and meaningful messages to you to help you with your everyday life.
Follow the link for more information on analysing dreams:

---
Psychic Dreams
Some people, myself included, are able to experience psychic dreams or prophetic dreams. These are termed precognitive dreams where future events and happenings can be foretold or prophetised. Often the prediction occurs in reality within a few hours of the psychic dream.
There are subtle differences between ordinary dreams and Psychic Dreams. Many people who experience regular prophetic dreams explain their experiences as far more vivid, more detailed and differently coloured than ordinary dreams. My psychic dreams are often tinged with the colour purple for example.
Follow the link for more details:
Psychic Dreams
---
Focussed Dreams
Focused dreams can help you to find answers that will truly benefit you. For the small and big questions in your life you can look towards your dreams to find the answers you need, the answers that are locked deep in your subconscious mind. With a little practice focused dreaming can be a valuable tool aiding your intuition and allowing you to make the right choices and decisions.
A Focussed Dream is the kind that will lead you to things that have been hidden from, such as lost items, and people you have been separated from.
---
Recurring Dreams
Dreams normally contain messages from the subconscious mind or from psychic connections. Upon waking many people simply forget about their dreams or fail to pay attention to the messages.
But with Recurring Dreams or worse still, recurring nightmares, the message is so strong and powerful that attention must be paid to it. Follow the link to learn more:
---
Common Dreams
There are certain dreams that are common to many people. Common dreams like falling, being chased or being naked occur in lots of people's dreams. What is fascinating is that although we may all be individuals with different backgrounds, different experiences and different perspectives we all share such common dreams.
Find out about the most Common Dreams.

---
Dream Dictionary
Take a look through my Dream Dictionary which has been formulated so that you can easily find the meaning of dreams.

Positive energy is very important if you are to live an abundant and prosperous life and build up good karma. A great way to do this is by undertaking some charity work.

---
Don't miss out on the coming Full Moon October 2022... Your chance to change your destiny:
You may want a Full Moon Spell to:
Allow money to flow to you
Enhance your sexual attraction
Allow a business or career to prosper and grow
Gain committed love & total faithfulness from a lover
Reunite with an ex lover
Become prosperous and successful
Change your bad luck to good
Or any positive purpose you may have
---
REVIEWS
---