Dittany...
Dittany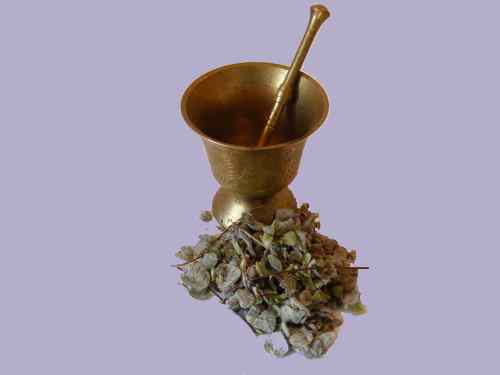 Culinary
Dittany of Crete is only found on Crete and is drunk as an herbal infusion. The tea is delightfully pure and natural and is locally hand harvested here on the Greek Island of Crete without any artificial ingredients, colourings or flavourings. It is 100% organic and natural and is reputed by many Greek generations to be generally good for health and well-being.
I drink it daily and love it!
Herbal Lore
The rare and sacred Dittany of Crete is named "eronda" by the locals, which means love for its aphrodisiac properties. It was very popular in Minoan Crete and Ancient Greece; it was considered a highly therapeutic plant. Wild goats were reputed to seek out the plant after being struck by arrows; the goats were thought to eat the plant, and the arrows would fall out immediately. Shepherds saw this and would then ingest and later make compresses of the leaves to heal open wounds.
According to Virgil's version of the Trojan War, Aeneas was severely wounded by an arrow so deeply embedded that it could not be removed. His mother, the Roman Goddess Venus, took some Dittany of Crete from Mount Ida on the Island of Crete, applied it to Aeneas' wound, causing the arrow to drop out and healing the wound immediately.
"A branch of healing Dittany she brought
Which in the Cretan fields with care she sought
Rough is the stem, which woolly leaves surround
The leaves with flowers, the flowers with purple crowned."
Magical Usage in Spells
Its magical properties include an increase in psychic abilities and drawing of love and youthfulness.
I use Dittany in my Spells and in particular Love Spells, Weight Loss Spells and Youthfulness Spells

If you haven't already check out my other pages on the personal Spells Cast For You by me, Alizon, on your behalf.

The NEW Moon is approaching!
Get your New Moon Spell for May 2023

Don't miss out on the coming New Moon May 2023... Your chance to change your destiny:
You may want a New Moon Spell to:
Boost your Ancient Magical Chants

Attract a new love into your life
Begin a fresh start with an ex-lover
Commence a new career or business

Manifest a new period of abundant wealth and prosperity
Bring positive good luck for lottery wins and gambling
Or any positive purpose you may have
---
Powerful New Moon Spell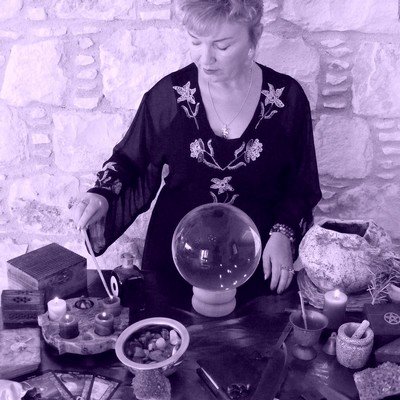 Cast within 24 hours of the New Moon by Alizon, an experienced White Witch and Spell Caster.
A powerful New Moon Spell Ritual to manifest change and success for you.
PRICE
From $80

AFTER YOU HAVE PAID
Click Here
to send me your details
I will need your full name and date of birth
Within 24 hours I will email you with confirmation and more details

When purchasing this service from me you are assumed to have read my Terms and Conditions
---