Colours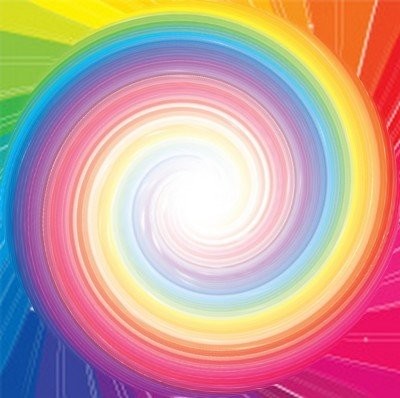 Colours can influence your moods, feelings and emotions. They influence your actions and how you respond to people, situations and ideas. They can affect us profoundly and in ways that you may not have thought of.
The rainbow is made up of red, orange, yellow, green, blue, indigo and violet.

Here I hope to explain a little about the meaning of colours and how they affect your personality, your choices and your actions.

I hope to show you how you can use the magic of colour for healing, spiritual rituals and in everyday life and how wearing different colours can attract to you love, wealth and happiness.
In my Spell casting I place special importance on the meanings of colours and what they represent. Each colour corresponds with a vibration, with an energy, with an element and with a desired outcome.

The Magic correspondences of the elements, herbs, oils and other Magic Spell ingredients in relation to the colour meanings are crucial for successful Spell manifestation.  

Choosing the correct colours for candles, crystal gemstones, the altar cloth and even the colour of clothing worn in Spell casting or Magical rituals are vitally important.

---
Colour in Magic
I pay particular attention to all my Spells and the colour associations and correspondences related to them. This is a significant enhancement in the power and speed of manifestation of any Spell I Cast.

For example, in casting Love Spells I will use Pink candles and Pink Rose Quartz crystals.
For Money Spells I use Green candles and Green Aventurine crystals.
Similarly I use Blue candles and crystals for Healing and Protection Spells.
Having a Spell cast can bring miraculous results very swiftly and can literally change your destiny for the better.
If you have an interest in spirituality, are intrigued by astrology, fascinated by Tarot cards or captivated by Psychic abilities, then the next logical step is to look into the power of Magic.

Having a Spell cast is Magic you can believe in.

And even if you are slightly skeptical, uncertain or wary, powerful positive energies combined with expert Spell casting will soon have you convinced in the power of Magic.
---
Red is used in Spell casting for confidence, strength, courage and sexual attraction.

Pink represents real love, affection, friendship and soul mate searching.

Orange has associations with enthusiasm, attraction and self belief.

Yellow represents youthfulness, joy, alertness and a willingness to learn.
Green is used in Spell casting for wealth, abundance, fertility and creativity.

Blue has associations with persuasion, persistence, healing and communication.

Indigo represents sexual desires, intuition, ambition and drive.

Violet is used in Spell casting for psychic ability, spiritual growth and awareness.
---
Colour in Everyday Life
It is well known that colour can affect your moods. You can find some colours uplifting and exciting while others depressing and draining. We often use terms like, 'feeling blue', 'in a black mood', 'green with envy' or 'seeing red', without really thinking of the meaning behind the words.
The atmosphere of a room can be changed by the colour choices of paint and furnishings. The individual colours you choose for clothing or decorating a room can reveal much about who you are.
Awareness of colour meanings and why you are attracted or repelled by certain colours can be very enlightening.
Wear pink clothing if you want to attract romance into your life.

Wear red if you want to appear sexy and alluring.

Wear purple when you want to be creative and artistic.

Wear blue when attending any interviews as this colour will help with your communication skills and enable you to get your message across.

Wear green when you want to be lucky, particularly if gambling, buying lottery tickets or asking for a pay raise.

Wear yellow if you want to appear bright and youthful.

Wear orange if you need to mix and mingle with people in social settings.

Try to wear bright multi coloured clothing one day. Prepare and eat as many different brightly coloured foods as possible on that day – a salad containing orange and yellow peppers, tomatoes, beetroot and green leaves is perfect. Throughout your day be aware of all the colours around you.
This is a great way of really thinking about colour in your life. Try every day to look around you and feel the colours.
---
Colour Meaning - Favourite Colours
Red

If you choose Red as a favourite colour this means you are enthusiastic and energetic and love new adventures. You are adventurous with food, travel and sexual partners. You like to travel and explore new places and experience different cultures.
You are generous with your time and energy and are always willing to lend a helping hand.
Pink

If you prefer Pink as your favourite colour you are by nature loving and giving. You love to be surrounded by close friends and family at every opportunity. You are very romantic and once you have found your true soul mate will stay faithful, loving and loyal for life.
You are highly sensitive to the needs of others and have very creative ideas and a strong imagination.
Orange

If you like the colour Orange as your favourite you are undoubtedly generous of heart, time and energy. You enjoy being in the company of others and don't mind being the centre of attention or just another face in the crowd.
You are good-hearted, kind and honest and have the ability to make everyone feel at ease in your company. you are destined to live a very successful and happy life.
Yellow
If you choose Yellow as a favourite colour you are both logical and intelligent. You do have a tendency to work too hard and can easily become a workaholic and put your work above your personal relationships. You are confident in your abilities and are able to inspire others.
You are attracted to anything which is considered avant-garde, intellectual or unusual. 
Green
If you prefer Green as your favourite colour you are highly creative and very hard working. You strive for perfection in everything you do. You have a very determined and down to earth nature and will not allow fanciful dreams and unrealistic ideas to colour your world.
You are or will be very popular, admired and respected You are destined to be very successful in business and can create much wealth and prosperity for yourself.
Purple
If you like the colour Purple as your favourite then you are highly psychic, attuned to the emotions and moods of others and very sensitive. You also have secrets that you will not reveal to others. You love to learn and never stop exploring and enquiring into new subjects and areas that interest them.
Because of this you tend to be extremely interesting and knowledgeable people. You are destined to live an interesting life in which your creative skills will be instrumental in your success. 
Blue
If you choose Blue as a favourite colour you have the ability to convey your thoughts, ideas, views and concepts eloquently and charismatically. You are also highly intelligent and very intuitive.
You certainly have the head and heart balanced in making difficult decisions and choices. You prize truthfulness, direct communication and clarity in all their relationships.
Gold
If you prefer Gold as your favourite colour you appreciate the finer things in life and like to adorn yourself and your home with items of exquisite beauty. You are very attractive and love to attract attention, affection and admiration from lots of people.
You like to give your time, energy and love generously. You are a great listener and can make anyone feel comfortable, important and interesting in your company.
Silver
If you like the colour Silver as your favourite then you are exceptionally gifted. How you use your gifts wisely is your life lesson. You are bestowed with sensitivity, intuitiveness, psychic ability and practicality. You can use your spiritual understanding in very practical ways.
You are well blessed in looks, personality and talent and as such are incredibly lucky.

---
Find out more about how your character matches your colour personality. Your colour personality can reveal a lot about you – perhaps more than you think. Your emotional, spiritual, physical and mental well being is reflected in the colour choices you are drawn to. Follow the link:
---
The NEW Moon is approaching!
Get your New Moon Spell for May 2023

Don't miss out on the coming New Moon May 2023... Your chance to change your destiny:
You may want a New Moon Spell to:
Boost your Ancient Magical Chants

Attract a new love into your life
Begin a fresh start with an ex-lover
Commence a new career or business

Manifest a new period of abundant wealth and prosperity
Bring positive good luck for lottery wins and gambling
Or any positive purpose you may have
---
Powerful New Moon Spell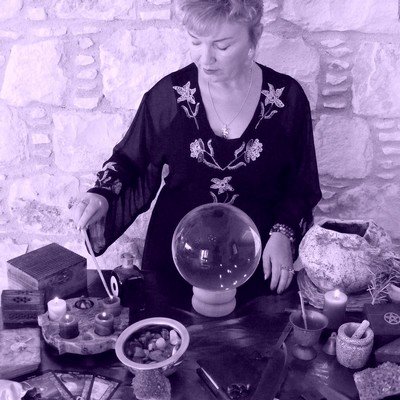 Cast within 24 hours of the New Moon by Alizon, an experienced White Witch and Spell Caster.
A powerful New Moon Spell Ritual to manifest change and success for you.
PRICE
From $80

AFTER YOU HAVE PAID
Click Here
to send me your details
I will need your full name and date of birth
Within 24 hours I will email you with confirmation and more details

When purchasing this service from me you are assumed to have read my Terms and Conditions
---