Which Spell?
Choosing Your Magic Spell

With 45+ years experience, let me Alizon,
help you in Choosing your Magic Spell

---
The Importance of Choosing the Right Spell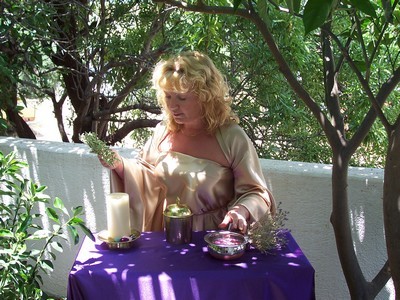 Magic is a profound and ancient practice, weaving together the energies of the universe to manifest particular outcomes. Choosing Your Magic Spell correctly will ensure the success of any magical endeavor. This is because it very much depends on the right alignment, intention, and most importantly, the right spell choice. Here's why selecting the appropriate spell for your needs is paramount:
Alignment with Your Desires:
Every spell carries a specific energy and intention. Choosing a spell that truly aligns with your innermost desires ensures that the energies you're invoking resonate deeply with your intent, making the magic all the more potent.


Avoiding Unintended Outcomes:
Dabbling with spells without understanding their core essence can lead to unexpected results. Just as one would not take medication without knowing its effects, it's crucial to understand the implications and nuances of a spell before casting it.


Energy and Effort Optimization:
Magic requires energy, both from the universe and the spell caster. By selecting the right spell, you ensure that your efforts and the energies you draw upon are directed efficiently, optimizing the chances of success.


Ensuring Ethical Practice:
The world of magic is vast, with spells ranging from benevolent to malevolent. By being judicious in your spell choice, you uphold the ethical standards of magical practice, ensuring that no harm comes to others or yourself.


Building Confidence in Magical Practice:
Success breeds confidence. By consistently choosing the right spells and witnessing their effects, you'll bolster your belief in the power of magic and your abilities as a practitioner.


Strengthening Your Connection with the Universe:
Every time you cast a spell that's well-matched with your intentions, you deepen your bond with the universe. This symbiotic relationship enhances your intuitive abilities, guiding you more effectively in future magical endeavors.
In the vast tapestry of magic, each spell is a unique thread, holding its own power and purpose. By being discerning and thoughtful in your spell choices, you ensure that your magical journey is not only successful but also enriching and ethically sound. Always remember, magic is not just about manifesting desires but also about growth, learning, and a deeper connection with the cosmos.
---
Types of Spells Offered: A Breakdown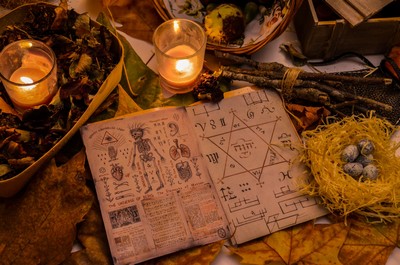 Magic is a vast realm, encompassing various intentions, energies, and outcomes. With my extensive experience and profound knowledge, I specialize in a wide range of spell categories to cater to the anyone's needs. Let's delve deep into the different types of spells I offer, ensuring when choosing your magic spell you find the perfect match for your unique desires and circumstances.
Love Spells:
Purpose: To attract love, mend broken relationships, or strengthen existing bonds.
Ideal For: Those seeking soulmates, wanting to rekindle romance, or enhance intimacy and trust in their relationships.


Financial Success Spells:
Purpose: To usher in prosperity, clear financial hurdles, and attract abundant opportunities.
Ideal For: Individuals aiming for career growth, business success, or seeking to clear debts and ensure financial stability.


Protection Spells:
Purpose: To shield oneself or loved ones from negative energies, harm, or any potential threats.
Ideal For: Those feeling vulnerable, experiencing negativity, or wanting to safeguard their homes and families.


Healing Spells:
Purpose: To promote physical, emotional, and spiritual healing.
Ideal For: Those facing health issues, emotional traumas, or seeking spiritual rejuvenation.


Success Spells:
Purpose: To achieve specific goals, be it in academics, career, or any personal endeavors.
Ideal For: Students, professionals, artists, or anyone aiming to overcome challenges and achieve their dreams.


Fertility Spells:
Purpose: To boost fertility and aid those wanting to start a family.
Ideal For: Couples or individuals facing fertility issues or seeking a harmonious pregnancy journey.


Psychic Ability Spells:
Purpose: To enhance one's intuitive and Psychic abilities.
Ideal For: Seekers of spiritual growth, those wanting to understand their subconscious, or individuals looking to boost their psychic abilities.


Banishing and Curse Removal Spells:
Purpose: To remove curses, bad luck, or any negative spells cast upon an individual.
Ideal For: Anyone feeling weighed down by negativity, suspecting they've been cursed, or wanting to start afresh.
My expertise is not just limited to these categories. My vast experience allows me to customize spells based on unique needs, ensuring that the magic aligns perfectly with the seeker's intent. As you navigate through your magical journey with me, rest assured that you're in the hands of a master spell caster who understands the nuances of every spell and ensures the best possible outcomes.
---
Spell Casting Advice
People's wishes and dreams come in all shapes and sizes. As an experienced Spell Caster, I have cast Spells for people for a wide range of subjects, some very complex, some simple.

Whatever area of your life you want improving I have a specific Spell for you.

However, it can be daunting when confronted with a comprehensive website on all manner of topics and interests for people who are spiritual, and who are interested in mystical and psychic with an interest in spiritual things, and looking for information on how to improve their life

I can Cast a Spell for any positive purpose, unless impossible!

Impossible wishes, by definition, will never manifest. However, some people believe that there may be powers on this Earth that can manifest miracles.

Spells must be possible within the realms of physics and science, no matter what some people will say.

Changing physical characteristics (other than weight loss), manifesting mythical creatures such as unicorns for example, summoning spirits and demons, might be beyond most of us!

There are some people who believe that nothing is impossible!

There's such a vast range of Spells that can be Cast, that have been devised and crafted, sometimes over centuries.

Take Spells Cast for Love, for example. People may want Spells cast to Reunite with a lover, to attract a lover that they have yet to meet, to attract a person they have met, but appears to have no feelings for them.

---
Let Me Help You Choosing Your Magic Spell

Complete and Submit the Form Below
I offer specific and personal advice on the type of Spell you need for your personal and particular situation. This may be Spells, or variations of Spells, for love, commitment, money, career, business success, revenge, happiness, emotional and spiritual health, sex, gambling success, protection, or any other purpose.

In addition, there are different Spell intensities. Your wish might need the power of the Full Moon or different frequencies and multiple castings depending on complexity and resistance.

You can use this advice to have me Cast a Spell for you, or another experienced Spell Caster.

Check out my article on choosing a Spellcaster

Fill out and submit the Contact Form below and I'll get in touch with you within 12-24 hours, and we can exchange details to find the most suitable Spell.

---
Mental health is so important to wellbeing and can be difficult to identify and treat. NAMI is the National Alliance on Mental Illness, the nation's largest grassroots mental health organization dedicated to building better lives for the millions of Americans affected by mental illness.
MIND is the UK equivalent.

---
The NEW Moon is approaching!
Get your New Moon Spell for December 2023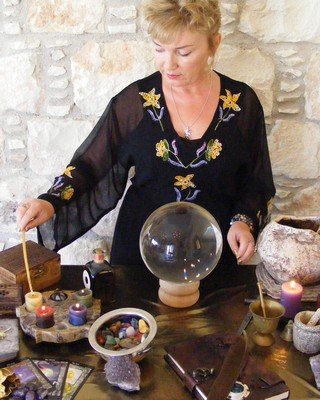 A New Moon Spell That Works


Have a New Moon Spell cast by a real Witch on the upcoming New Moon. A New Moon Spell to manifest whatever you most desire!
Cast on the next New Moon by Alizon, an experienced White Witch and Spell Caster.
---
D
on't miss out on the coming New Moon December 2023... Your chance to change your destiny:
You may want a New Moon Spell to:
Boost your Ancient Magical Chants

Attract a new love into your life
Begin a fresh start with an ex-lover
Success with any new project, enterprise or relationship

Commence a new career or business

Manifest a new period of abundant wealth and prosperity
Bring positive good luck for lottery wins and gambling
Or any positive purpose you may have
---