Basil…
Basil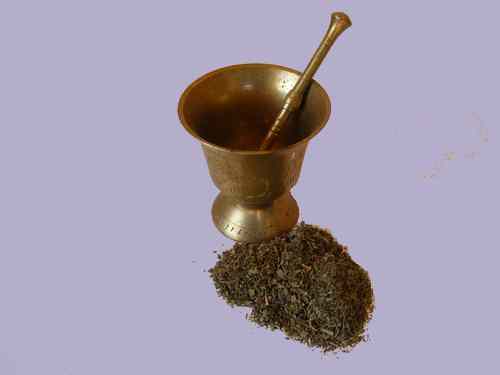 Culinary
Greek Basil is great to use in any recipes containing tomatoes. It is a very versatile herb and can add flavour to many dishes. It goes well with vegetables, soups, salads, eggs, seafood, meat, and game.
Herbal Lore
Hippocrates considered Basil as beneficial to the heart and prescribed it for treatment of constipation and to prevent vomiting. And Pliny suggested vinegar scented with basil would help prevent fainting.
Basil is of religious significance to the Eastern Orthodox Church and is used by the priest to bless people with. Many Greeks bring basil plants as gifts to the church or to have their basil plants blessed by the priest, as a blessing for the health and prosperity of their home.
It also can bring luck to people moving into a new home - a gift of a potted Basil plant guarantees good fortune.
Magical Usage in Spells
Scott Cunningham states in his Encyclopaedia of Magical Herbs that two Basil leaves placed on a live coal will give you an indicator about the state of your relationship. If they burn to ash quickly, the marriage will be harmonious, but if they crackle and hiss, your marriage will be disruptive.
Magically, Basil can be used in all Love Spells but in particular those for binding, ensuring fidelity and gaining commitment.
I use Basil in my Spells and in particular in my Love Spells, Prosperity Spells and Wealth Spells.

If you haven't already check out my other pages on the personal Spells Cast For You by me, Alizon, on your behalf.

The Full Moon is Approaching
Here's your chance to Order your own Powerful Full Moon Spell
Powerful Full Moon Spell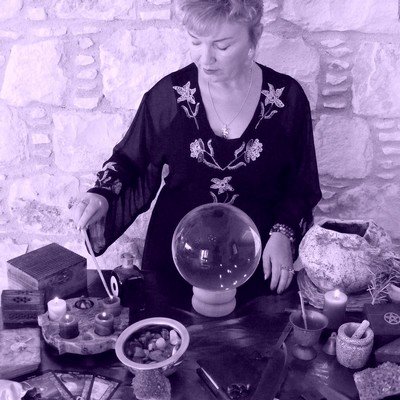 Cast within 24 hours of the Full Moon by Alizon, an experienced White Witch and Spell Caster.
A powerful Full Moon Spell Ritual to manifest change and success for you.
PRICE
From $80

AFTER YOU HAVE PAID
Click Here
to send me your details
I will need your full name and date of birth
Within 24 hours I will email you with confirmation and more details
When purchasing this service from me you are assumed to have read my Terms and Conditions
---
Don't miss out on the coming Full Moon December 2022...
Your chance to change your destiny
You may want a Full Moon Spell to:
Allow money to flow to you
Enhance your sexual attraction
Allow a business or career to prosper and grow
Gain committed love & total faithfulness from a lover
Reunite with an ex lover
Become prosperous and successful
Change your bad luck to good
Or any positive purpose you may have
Tap/Click here to learn more