Astrology
Astrology Personality Traits and Decans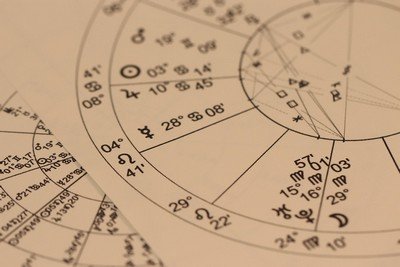 Astrology Chart
Many people believe that the Zodiac Sign you are born under has an influence on your personality.
For example, those born under the star sign Leo predominantly share certain  personality traits such as a commanding and dominant nature, and a loving and generous character.
Similarly, those born under the sign of Virgo are characterised as being calm, stable, tidy and unlikely to take risks in their life.
However, you may feel that you do not exactly fit into the stereotypical traits and personality of your particular sign of the Zodiac. And indeed, some scientific studies have used such inconsistencies to "prove" that attributing personality triats to Zodiac signs is false.

For example you may be a Virgo who is very untidy and likes to take risks. You may have been born under the Astrology star sign of Leo and are terribly shy and hate to be the centre of attention.
If you are a  Sagittarian you may go against your type and are seldom spontaneous. preferring instead  to have time to think and plan your actions. Conversely you may be a Capricorn with a devil may care attitude.

However, such inconsitancies can be explained by Decans.
---
What are Decans?
So if you have ever wondered why your character is not the same as others who share your Star Sign or your personality traits don't exactly match with the supposed popular personality traits that your Star Sign dictates, then you should look at Decans.
But what are Decans?

Each Star Sign of the Zodiac -  Aries, Taurus, Gemini, Cancer, Leo, Virgo, Libra, Scorpio, Sagittarius, Capricorn, Aquarius and Pisces – is subdivided into the first Decan, second Decan and third Decan.
So the first Decan of Cancer personality traits can be quite different to third Decan of Cancer. And being a Scorpio first Decan will differ considerably to the character of a second or third Decan in Scorpio.
To find deeper meaning from your Astrology Star Sign you need to look at your Decan. A Decan is a 10 day subdivision to each of the 12 Sun Signs of the zodiac - Aries, Taurus, Gemini, Cancer, Leo, Virgo, Libra, Scorpio, Sagittarius, Capricorn, Aquarius and Pisces. 
Ancient astrologers used these subdivisions to refine each Astrology Star Sign and attributed them to minor planetary influences, which subtly change with the ruling influence of the period. And although you will have the dominant characteristics of your particular Star Sign, your personally traits and character will also be affected by which of the Decans you were born under.
---
Click the picture link for your Star Sign and read more of the finer nuances of your personality traits and find if you are a first Decan, second Decan or third Decan
---
Zodiac Spells That Work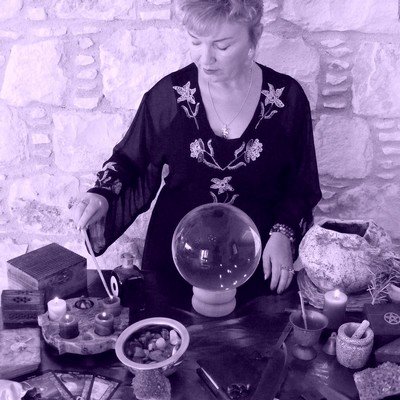 Having a Spell cast can bring miraculous results very swiftly and can literally change your destiny for the better.
If you have an interest in spirituality, are intrigued by astrology, fascinated by Tarot cards or captivated by Psychic abilities, then the next logical step is to look into the power of Magic.

Having a Spell cast is Magic you can believe in.

And even if you are slightly sceptical, uncertain or wary, powerful positive energies combined with expert Spell casting will soon have you convinced in the power of Magic.
Positive energy is very important if you are to live an abundant and prosperous life and build up good karma. A great way to do this is by undertaking some charity work.   

Zodiac Spells are formulated, customised and specifically crafted for people who are born under a particular astrological star sign. 
---
---
Zodiac Spells Results
Having specific astrology Spells cast can have amazing results because the Spell is specially and specifically crafted to align with your personal Zodiac Sign, and Decan.
Here are some examples from real people who have contacted me about this uniques and personal Spell:
Joseph from Seattle, USA had a Pisces Spell cast to overcome his addiction to pain killers. Just a few weeks after his Spell was cast he reported that he was now drug free and able to apply for his dream job with an airline.
James from Alberta, Canada - a Virgo  - needed a cash lump sum for a deposit on a house for his growing family. An unexpected windfall brought the required deposit plus more to spare after having one of my Zodiac Spells cast.

Dominique living in New York, USA wanted two things in her Scorpio Spell request. Dominique wanted an improvement in her overall health after suffering thyroid problems. She also desperately wanted US citizenship. A month after Spell casting both her wishes came true!
Rebecca from Cardiff, Wales, UK wanted her Libra husband to return to her and their children after he'd left them for another woman. Days after the Spell casting Rebecca let me know her good news that her husband had returned to her for a fresh start.
---
New Moon Spell September 2022

AFTER YOU HAVE PAID
CLICK HERE to send me your details
Within 24 hours I will email your detailed Spell schedule
When purchasing this service from me you are assumed to have read my Terms and Conditions
I look forward to casting your Spell on your behalf. The moment I cast a Spell for you it immediately begins working on your request. After the Spell has been cast I will send you notification that I completed and cast your Spell.
---
Don't miss out on the coming New Moon September 2022... Your chance to change your destiny:
You may want a New Moon Spell to:
Attract a new love into your life
Begin a fresh start with an ex-lover
Commence a new career or business

Manifest a new period of abundant wealth and prosperity
Bring positive good luck for lottery wins and gambling
Or any positive purpose you may have
---
Alizon Psychic Reviews