Aries and Virgo Compatibility
 Compatibility of the Zodiac for Aries and Virgo
Take a look at the Aries and Virgo compatibility love match in astrology.
Do Aries and Virgo make a good love match?
In astrology as a Cardinal sign, Aries is said to indicate action, initiation and assertiveness. Aries likes to initiate and control their lives and their surroundings. They like to take the lead, are ambitious, creative and spontaneous.
Add to this a passionate nature, strong leadership skills, a larger than life character and boundless enthusiasm which comes from the Element of Fire and you have a passionate, energetic and dominate personality.  
In astrology as a Mutable sign, Virgo is said to indicate flexibility, adaptability and have good communication. Virgo have the ability to reinvent themselves, are able to accept change and are very resourceful.  Add to this a practical nature, dependability and a grounded approach to life which comes from the Element of Earth and you have an accommodating and sensible personality.  
Aries is from the Element of Fire. In astrology Fire signs can be impulsive, spontaneous and act on instinct. They love to experiment with new things and will try anything once. They tend to have warm and sunny characters and light up any room on entering. They have a lust for life and others can find this irresistible, motivating and inspirational.
Virgo is from the Element of Earth. In astrology Earth signs are often focused, driven and ambitious. Reaching goals, gaining respect and achieving are all very important to people from the Earth sign. Material wealth and possessions are also important to them, so they are often hard workers so they can earn enough money to live comfortably. But they are not entirely materialistic as they prefer natural environments to city life.
Aries is ruled by the planet Mars which is both energetic and aggressive. Action and movement are key characteristics of Mars and those born under its rulership tend to be assertive and intense with simmering tempers.
Virgo is ruled by the planet Mercury which represents information, communication and commerce. Those born under the rulership of Mercury tend to be expressive in both written and verbal communication. 

Aries and Virgo Love Match
In astrology when a Cardinal sign comes together with a Mutable sign as with Aries and Virgo the likely tensions are usually concerned with commitment issues. Cardinal signs insist on some form of commitment, even at the initial stages of a relationship whereas Mutable signs don't like to be pinned down and value their independence.
When a Fire sign comes together with an Earth sign as with Aries with Virgo the differences can become more apparent. Virgo is pragmatic and ordered, which means that conflict can occur with Aries' need to be spontaneous and impulsive. However, Virgo can reign in Aries' impulsiveness and together can accomplish realistic dreams and goals. This will help make Virgo feel appreciated, but Virgo must understand they will need to guard against inhibiting Aries' natural enthusiasm and vision.
When Aries and Virgo partner together they can make a good match if they both appreciate the differences they have and build on their shared interests and passions.

However to iron out any problems in this relationship I strongly recommend a COMPLEX LOVE SPELL, either as a completely new Spell or to enhance and boost a previous Love Spell.
Click this link below to find out more:
The Full Moon is Approaching
Here's your chance to Order your own Powerful Full Moon Spell
Powerful Full Moon Spell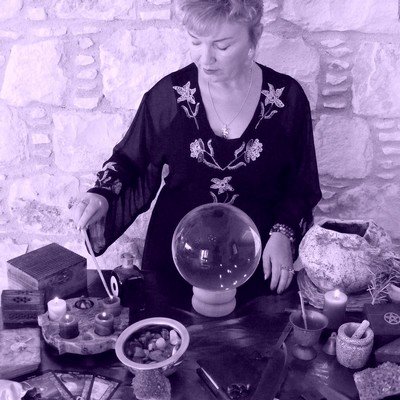 Cast within 24 hours of the Full Moon by Alizon, an experienced White Witch and Spell Caster.
A powerful Full Moon Spell Ritual to manifest change and success for you.
PRICE
From $80

AFTER YOU HAVE PAID
Click Here
to send me your details
I will need your full name and date of birth
Within 24 hours I will email you with confirmation and more details
When purchasing this service from me you are assumed to have read my Terms and Conditions
---
Don't miss out on the coming Full Moon February 2022...
Your chance to change your destiny
You may want a Full Moon Spell to:
Allow money to flow to you
Enhance your sexual attraction
Allow a business or career to prosper and grow
Gain committed love & total faithfulness from a lover
Reunite with an ex lover
Become prosperous and successful
Change your bad luck to good
Or any positive purpose you may have
Tap/Click here to learn more

---