Ace of Swords Tarot Card

The Interpretation and Meaning
of the Ace of Swords
The Ace of Swords meaning keywords are power, breakthrough, triumph, force, courage, new ideas and inspiration.
This card can be seen as a positive card in Tarot Readings and shows the possibility and potential of new ways of thinking, new ideas and new inspirations.
It can show a change of mind or a flash of inspiration.
This Tarot card is the first number card in the suit of Swords in the Tarot. This card is one of the Minor Arcana cards.
It can show the potential of a new course of study or the value of seeking new knowledge. It is a good omen if looking at improving your education.
The Ace of Swords Tarot card meaning usually refers to having a breakthrough or of mental clarity, truth, honesty and stamina.
Love
When this card appears in Tarot Readings concerned with love and romance it usually indicates clear thinking after a period of confusion or mixed emotions. For some this card can indicate the realisation that a current relationship is not for you with a need to move on.

Career

The Tarot card meaning for questions concerning career or business in Tarot Readings often represents a brilliant idea that can either reform or revitalise a current job or inspire you towards a new career.
For business questions this card can indicate a new and inspiring idea or invention that can be turned into a money spinner.

Money

The Ace of Swords Tarot card meaning for questions related to money and finance usually relates to gaining a breakthrough with finances. You could receive word of a successful loan application or an investment paying off.

Health

When this card appears in Tarot Readings concerning health and well being it can show mental stresses and strains being alleviated by a new approach to managing stress in better ways.

General

If this card is prominent in a Tarot Spread it can show that you will have a new understanding and new approach to old problems. This could be in the form of a light bulb moment when an answer or inspiration comes to you in a flash.
The Ace of Swords meaning usually refers to a breakthrough moment with new ideas and inspiration fuelling the intellect.
This card can be interpreted as being given the opportunity to clear the air, find the truth and cut out any deception, lies or untruths.
The other Ace of Swords Tarot card meaning is that of medical surgery, injections or medical interventions and procedures.
The Ace of Swords Tarot Card is a Minor Arcana Tarot card and as such is not as powerful and life changing as any of the Major Arcana cards such as the Magician Tarot card, the Fool Tarot card or the Hermit Tarot card. However the this Tarot card still has significance and can show new forms of education and learning coming your way. This is inspired learning that will lead to a breakthrough in how your view things.
Reversed Ace of Swords Meaning
The reversed Tarot card meaning of this Tarot card can show rejection and humiliation. It can mean the ideas you had will come to nothing. It is a very bad omen when taking exams.
Another meaning of the reversed Ace of Swords Tarot card is that of overly exaggerated concentration on an issue that you won't let go.
This Tarot card can often show that your ideas, dreams and goals can be achieved.
To allow this to happen as destiny has planned, you need to have a powerful Success Spell cast.

The use of Tarot Cards, their meanings and what they represent are very important in my  Magic Spell Casting to change destiny for the better!!!
Spell Casting

To change your destiny for the better take a look at the Spells I cast. These include Money Spells, Love Spells and Sex Spells.

The Suit of Swords

The Suit of Swords is connected with intellect, thought and reason.
It belongs to the element of Air, the colour yellow, the season of autumn or fall, the direction of east and the timing of dusk. The astrological corresponding sun signs are Gemini, Libra and Aquarius.
The key words connected with the suit of Swords include analysis, articulation, cleverness, direction, ethical, forthright, honest, incisive, intellectual, knowledgeable, literate, logical, moral, quick-witted and well-informed.

I use Tarot cards from the Suit of Swords in my Protection Spell casting for protection, cleansing and ridding negative energies. 
If you want to change your destiny for the better then use the power of Magic Spell Casting to make things happen!!!

The Full Moon is Approaching
Here's your chance to Order your own Powerful Full Moon Spell
Powerful Full Moon Spell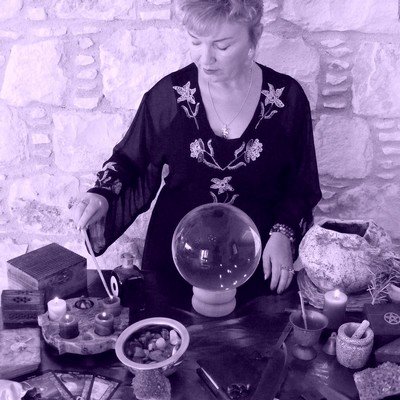 Cast within 24 hours of the Full Moon by Alizon, an experienced White Witch and Spell Caster.
A powerful Full Moon Spell Ritual to manifest change and success for you.
PRICE
From $80

AFTER YOU HAVE PAID
Click Here
to send me your details
I will need your full name and date of birth
Within 24 hours I will email you with confirmation and more details
When purchasing this service from me you are assumed to have read my Terms and Conditions
---
Don't miss out on the coming Full Moon December 2022...
Your chance to change your destiny
You may want a Full Moon Spell to:
Allow money to flow to you
Enhance your sexual attraction
Allow a business or career to prosper and grow
Gain committed love & total faithfulness from a lover
Reunite with an ex lover
Become prosperous and successful
Change your bad luck to good
Or any positive purpose you may have
Tap/Click here to learn more