Healing Energy
Healing energy derived from the Greek island of Crete. he most ancient of European civilizations was the Minoan culture which was founded and developed on the Greek island of Crete. The ancient civilization thrived and advanced as a peace loving, egalitarian and sophisticated society.  Culture, art, religion and commerce developed rapidly.

Alongside, what we now consider to be conventional arts, therapeutic healing also developed in the complex labyrinthine architectural palaces. Within the sophisticated Minoan palaces Priestesses would conduct powerful healings in their ceremonial religious rites.

---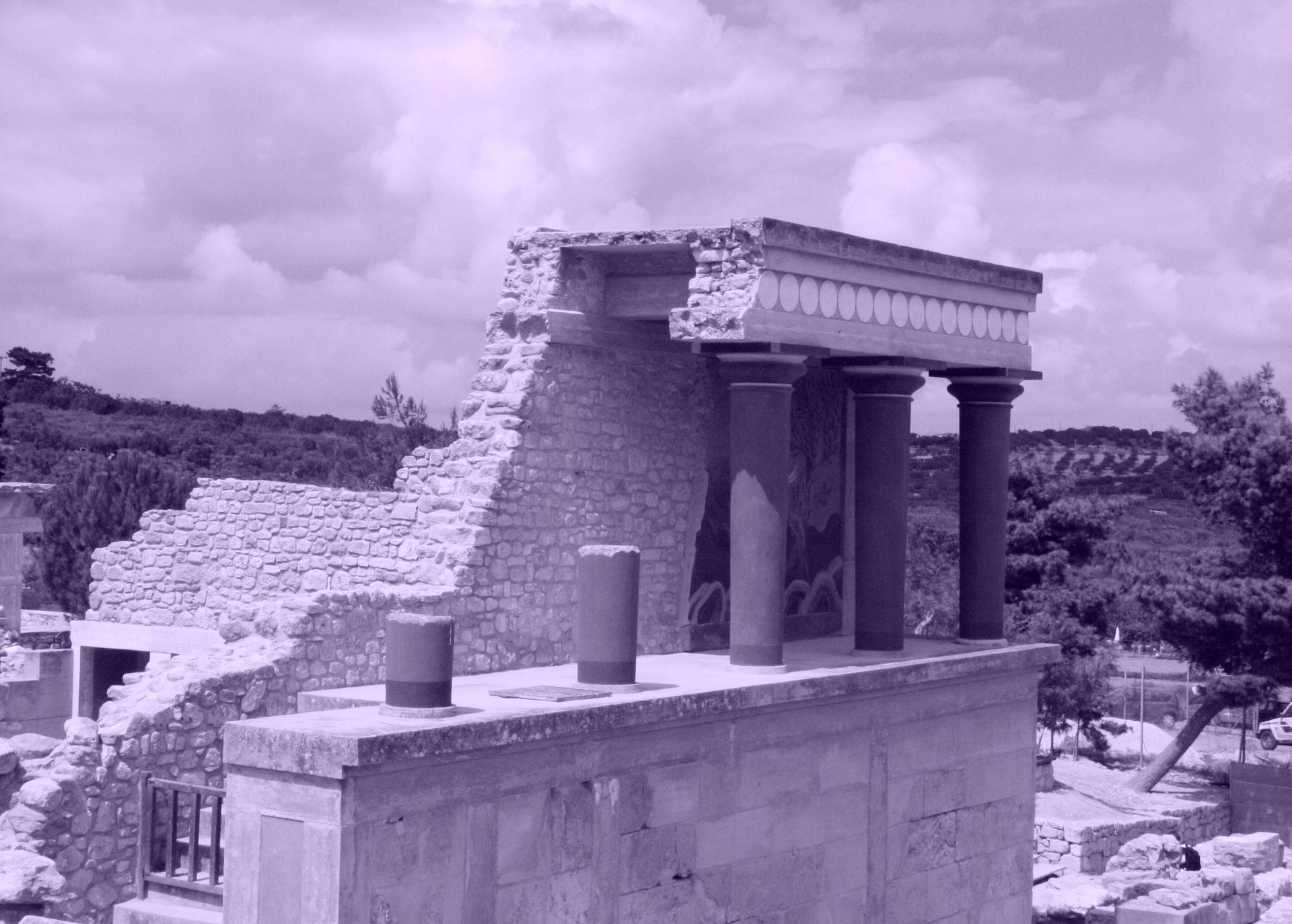 But a Greek tragedy occurred of mammoth proportions. A massive earthquake violently shook the island and triggered a volcanic eruption on the nearby island of Thera (now known as Santorini, fabled to be the lost city of Atlantis), which in turn created a massive Tsunami effecting Crete. The peace loving and rapidly advancing Minoan society was wiped out completely around 1500 BC.

Lost to human memory for over three and a half millennia, this unique idyllic advanced culture was uncovered by archaeologists in the early 20th century. The archaeological finds and the ancient Minoan palaces amazed and enthralled archaeologists. The most famous of the Minoan palaces was that of Knossos. And it is from Knossos that an ancient healing energy that has become known as Minoan Healing Energy was rediscovered.

Used today, some three and a half millennia later, Minoan Healing Energy is a unique high vibrational energy that is used in similar ways to its eastern counterpart of Reiki.

I am happy to offer distant healing therapy using Minoan Energy for you, your friends or family or for much loved pets.
You cannot 'overdose' with the Minoan Energy and can receive as many healing therapy treatments as required. As everyone is different and has different needs the requirement for additional treatments will of course vary. A physically fit, healthy person who just needs an energy boost to get through a difficult time will need less healing therapy treatments than someone who has physical illnesses, emotional traumas and mental health issues, for example.



 $29.99

After making your payment for a Minoan Healing Treatment for yourself, loved ones or pets click here to enter and submit the details on my Healing Treatment Form.


Minoan Healing Energy

---
Disclaimer: Minoan Healing Energy is a complementary healing therapy and is not a substitute for medical care.
Information on this site is not intended to diagnose, treat, cure, or prevent any disease. You should consult
with the appropriate health practitioner in case of any medical condition.

Did you love this page? Please share it with your friends!

The law requires me to state that the contents of this website are for entertainment purposes only.
Psychic, tarot and spell casting services cannot be a substitute for professional, legal,
medical, financial or psychiatric advice/care, where appropriate.
You must be at least 18 years old to make any purchase from me.

© Copyright All Original Content 2006 – 2017 Alizons-psychic-secrets.com. All Rights Reserved.
Reproduction in whole or in part without permission is not permitted.