Join My Coven
So you want to join the Green Witches Coven and become a Witch!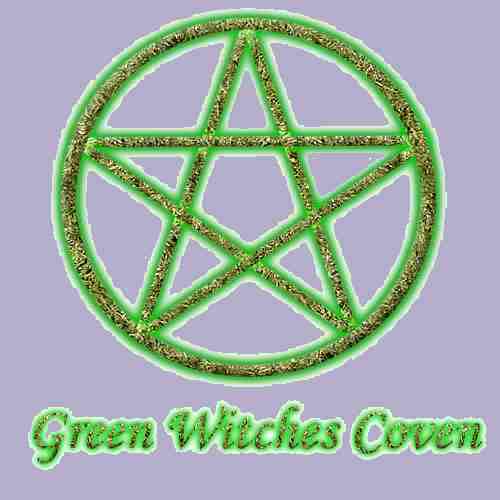 A 'Coven', is of course a gathering of Witches. Whilst this Coven is not a gathering of Witches, it is a Course enabling a person to become a solitary witch. If you want to become a Witch, then you can subscribe to the Green Witches Coven Course of Lessons and Steps - for free! As High Priestess of the Coven of Witches, known as the Green Witches Coven, I, Alizon will guide and instruct you on how to live a magical life.

By subscribing to the Green Witches Coven you get a basic introduction to the Craft, which is offered to everyone free of charge. The Coven Course enables you to have a general introduction to witchcraft to enable you to join a Coven if they wished to, or to set up your own. After successfully completing the course, you are better able to further your education with further research.

I have been asked many times to point people in the right direction to allow them to easily learn the basics of Magic and how to apply it and help them in their everyday life.
Traditionally it takes a year and a day to become a Witch under the guidance and tutelage of an experienced Witch. Therefore I am offering a full year and a day course that once completed allows you to be called a true Solitary Witch of the Green Witches Coven.
The first part of the FREE year and a day course is a thirteen week online course.
I have created the simple thirteen week course to instruct you on how to live a magical life and commence your path to become a Witch.
This simple course covers the basics of Witchcraft and Magic, including practical and useful skills that apply to everyday life.
After the 13 week course you will continue your practice by receiving 12 additional lessons over the remaining period of the course, approximately one monthly. After receiving your final 12th lesson, you will be entitled to a Certificate showing you have received all the course, if you request it.
The Green Witches Coven is derived from a tradition that celebrates nature.
The most important rule to live by for Green Witches is "If it harms none, do what you will", the onus being on the individual to know right from wrong, keeping in mind the "Three Fold Law" and the full version of the "Green Witches Creed". A Green Witch uses the power of nature and all the gifts that Mother Nature bestows to achieve the life they want to live.
To make the commitment to become a Green Witch means you are prepared to put in the time, effort and energy to learn as much as you can. To 'practice' the Craft means just that – you need to practice. And what does practice make - perfect of course!
You'll soon discover you are well on your way to living a magical life with all that goes with it. A magical life is filled with contentment, happiness and success, and I hope to reveal how you can achieve this by becoming a Green Witch. I will show you ways to make manifest your own motivation and inspiration to aid your creativity. And for you to gain a sense of serenity and be more able to deal with and overcome everyday problems. And with this comes an improved self confidence so that you begin to wake up every day feeling really excited about your life and the happenings, people and events in it.
Hopefully by the end of the course you will find all the advice, inspiration, motivation and help you need to create the magical life you want to lead.
The life you deserve!
Learning all you can is so vitally important so that you can gain knowledge. Knowledge is power and power can be used by you to enhance every aspect of yourself and how you live your life. 

Being Green
We're becoming increasingly aware of what it means to be 'green'. The ways in which mankind has polluted, exploited and destroyed many aspects of nature, the oceans and the earth itself is simply despicable. Only now, it seems that people are forced to think about 'green issues' and are beginning to realise the consequences of actions they have taken.
The environmental impact we have made collectively and individually raise ethical questions of respect and responsibility to all life. People are being forced to think about their personal carbon footprint and about the ways they live every aspect of their lives. We're thinking about the transport we take, the energy sources we use and misuse, the suffering we cause to others because of our personal greed and the treatment of animals and destruction of their habitats.
More and more people are also rejecting consumerism and personal excess, eating organic foods, taking the holistic view to their own health and accepting personal responsibility.

Being a Witch
A Witch is simply an individual who respects and honours nature, the elements, the earth, the sun, the stars and the moon. A Witch lives their life acknowledging and respecting the balance between themselves and all things within the Universe at all times.
Witches can and do vary their worship, beliefs, practices and daily lives to honour nature in the ways of their choosing.
Some Witches are Wiccans, others class themselves as Pagans. Witches can practice the Craft and worship in groups known as Covens or on their own as solitary Witches.
Unlike some religions, rather than being told what you must think, feel and do, with a set of strict rules, laws and commandments to adhere to, Witches tend to abide by one main rule.
"If it harm none, do what you will."

Being a Green Witch
A Green Witch may seem a new breed of Witch but all Witches throughout the ages have been "green". Being attuned to nature and treating the earth gently has always come naturally to the Witch.
Using the gifts of Mother Nature ethically and the powerful energies of the Sun and the Moon Witches have been very environmentally aware in the ways they lived their lives and in their practice of Witchcraft. They have always known how to harness the power of the elements and acknowledge, respect and celebrate the cyclical nature of life.
There is nothing new in being a Green Witch; it is just now that more attention has been turned to this lifestyle choice.

Why join the Green Witches Coven?
You will quickly and easily learn the basics of Witchcraft and Magic, including practical and useful skills that apply to everyday life. You will learn about the tools and ingredients needed for Magic and how to cast Spells. You will learn about the phases of the moon, the significance of the seasons of the year and the ways in which the elements impact our lives.
You will learn how to live a Magical life and incorporate Magic into your daily life.
The use of Magic can assist you in everything from getting the most from your daily life, to manifesting a new career, abundance and successful relationships. It can help in ridding negative people, circumstances and experiences from your life. It can also help by drawing new positive people, circumstances and experiences "as if by magic" to suddenly come into your life.
Your instincts and intuition should become stronger and more accurate. And this should have a positive impact on your life. You will be able to trust your intuition more and go with your instincts in decision making. And making the right decisions and choices in life is a valuable gift.
Q. Who can join the Green Witches Coven?
You need to be 18 years or over.
You need to be open to learning and prepared to work hard.
You need to be prepared to honour, respect and celebrate nature and take responsibility for your actions.
Q. How much is membership to the Green Witches Coven?
Membership is completely FREE, and entitles you to receive all the Steps and Lessons.

Benefits of joining the Green Witches Coven
You will be sent, free of charge, a thirteen week course to instruct you on how to live a magical life and become a Witch.
You will be entitled to call yourself a Witch of the Green Witches Coven and purchase a range of discounted Spell ingredients and official Green Witches Coven merchandise.
You will get a special discount on any of my Readings, Spells I cast and my comprehensive complete Tarot Reading Course.
You will gain privileged access to a special password protected area of my website.
You will be kept updated with Green Witches Coven news, information and special offers, competitions and much more.

Aims & Principles
The aims and principles of the Green Witches Coven are simple in nature and short in words.
The aims of the Green Witches Coven are numbered three:
To provide guidance to individuals seeking a nature based spiritual path
To foster knowledge, awareness and respect for all of nature
To provide easily accessible information on a wide range of subjects relating to the practice of the Craft
The principles of the Green Witches Coven are threefold;
To be open, accessible and welcoming to all individuals

To honour, respect and celebrate nature and take responsibility for our actions

To be continually mindful of the meaning of "If it harm none, do what you will."

---
By taking this first step on this particular path you are well on your way to becoming a better you. A more beautiful you - both inside and out. A wiser more accomplished and knowledgeable you. A more confident you. Someone who is attuned to nature and who is environmentally aware and has strong ethics. Someone that others will admire, respect and seek guidance from.
But just like the sewing of an ornate and beautiful tapestry learning the ways of the Craft is perhaps more involved than you may first think. To make a functional yet beautiful creation is time consuming, requires an immense amount of patience and uses many and varied skills.
Choosing the right threads, colours and stitches are crucial to the overall finished tapestry. One mistake can affect the overall loveliness of the piece. Also the precision in applying each thread and accurate sewing all need to be perfected. Lots of unpicking and finger pricking add up to a lot of heartache. But the finished product is well worth the effort.
The same level of commitment needs to be applied to the learning of how to become an effective Green Witch. You'll have to draw together lots of different little threads to make up even a small section of the overall design of your personal tapestry. Your finished product should be an improved version of how you are now. Learning new skills, weaving magic into your life, adding to existing talents and expanding your knowledge will create this improved version of you.

Join the Green Witches Coven
If you want to join the Green Witches Coven click here to enter and submit your details. Once I have your details I will contact you via email.

---
Client Reviews


Christine from Stamford, Connecticut, USA

"Hi Alizon! Thank you for another GREAT Casino win! after casting me a Money Spell."
Thomas from Muir, Switzerland

"You cast a Money Spell for me. My turnover increased 70% during the last three months! You helped me in a great way."
Terrence from Sacramento, California USA
"I wanted to thank you for the Money Spell you cast for me. I have seen immediate results and look forward to the continuous positive energy. Blessings to you."
Alexa Aurora, Colorado USA
"Hi! Again, thank you for all your work on the Money Spell. There have been amazing positive energies flowing around my finances already."
Judith from Wrexham, North Wales, UK
"I just wanted to thank you for casting the Full Moon Triple Cast Love Spell from the bottom of my heart. I know the full moon can be powerful but I didn't expect such great results so soon."
Charles from Smithfield, Queensland, Australia
"Thank you so much for the amazing and fantastic extreme success you had in the Return Lover Spell you did. Within 24hrs my ex contacted me and wanted to see me straight away. I could not believe it. It was amazing."
Lynne from Topeka, Kansas, USA
"You cast an Attraction Spell for me. It took several weeks to work, but when it did, it worked like ... well like magic! I have found the most wonderful, perfect, man in the world for me!"
Graham from Dartmouth, Nova Scotia, Canada
"Just one word – UNBELIEVABLE!!! The reaction I got just days after you cast the Sex Spell was incredible."
Nina from Picton, NSW, Australia
"I just wanted to share with you the best news ever! Your Fertility Spell worked! I've waited so long for this to happen and I'm over the moon. Thank you so much Alizon."
Yvette from Singapore
"The Psychic Ability Spell you cast has begun to work. I can sense the connections with spirit much stronger than before. I have been more and more sensitive to other "beings" around me also."

The law requires me to state that the contents of this website are for entertainment purposes only.
Psychic, tarot and spell casting services cannot be a substitute for professional, legal,
medical, financial or psychiatric advice/care, where appropriate.
You must be at least 18 years old to make any purchase from me.

© Copyright All Original Content 2006 – 2017 Alizons-psychic-secrets.com. All Rights Reserved.
Reproduction in whole or in part without permission is not permitted.