Virgo and Leo Compatibility
 Compatibility of the Zodiac for Virgo and Leo
Take a look at the Virgo and Leo compatibility love match in astrology.
Do Virgo and Leo make a good love match?
In astrology as a Mutable sign, Virgo is said to indicate flexibility, adaptability and have good communication. Virgo have the ability to reinvent themselves, are able to accept change and are very resourceful. Add to this a practical nature, dependability and a grounded approach to life which comes from the Element of Earth and you have a complex and interesting personality.  
Leo is also a Fixed sign. In astrology as a Fixed sign, Leo is said to indicate stability, reliability and patience. Leo can be stable, dependable, patient and loyal. Add to this an adoring nature, innate leadership skills, and an energetic and enthusiastic passion for life which comes from the Element of Fire and you have sunny, vivacious and passionate personality.  
Virgo is an Earth sign. In astrology Earth signs are often focused, driven and ambitious. Reaching goals, gaining respect and achieving are all very important to people from the Earth sign. Material wealth and possessions are also important to them, so they are often hard workers so they can earn enough money to live comfortably. But they are not entirely materialistic as they prefer natural environments to city life.
Leo is also a Fire sign and as such has all the same fiery qualities as Virgo. Leo is ruled by the Sun which is related to the ego, confidence and self expression. Those born under the influence of the Sun are said to be positive, strong with the ability to illuminate and lighten their surroundings.  A Leo will also lighten up any room as they enter.
Virgo is ruled by the planet Mercury which represents information, communication and commerce. Those born under the rulership of Mercury tend to be expressive in both written and verbal communication. 

Virgo and Leo Love Match
In astrology when a Mutable sign comes together with a Fixed sign as with Virgo and Leo the problem areas usually revolve around flexibly, openness and adaptability. Mutable signs can with ease adapt and change to the needs of a partner, whereas Fixed signs don't see the need to change or adapt for anyone or anything.
When an Earth sign comes together with a Fire sign they can work together to become a great team. Leo inspires Virgo, as it does every sign, but too much energy and light can outshine and scorch Virgo. The pragmatic and ordered style to life that Virgo has can guide Leo and bring more structure to their ideas and dreams. Such structure will improve and facilitate goal achievement.
When this pair partner together they can make a good match as Leo needs to feel loved and wanted and Virgo can be very affectionate and loving. Leo also likes the limelight and Virgo is very much prepared to act behind the scenes.

---
Getting Help with your Love Affair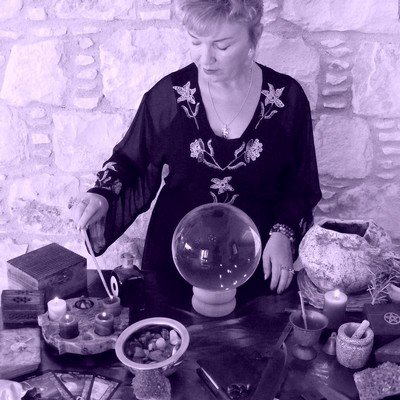 All love relationships can have their difficulties. However to smooth out any problems in this relationship I strongly recommend a LOVE SPELL.
This is your chance to have the kind of loving, faithful, committed relationship you want to share with  heart's desire.
Visualise what your life will be like when you are in the perfect relationship with the one you love. Imagine your life being filled with love and laughter as you share together an unbreakable bond of love.
Love Spell Casting

FULL MOON TRIPLE CAST
LOVE SPELL
JUST $79.99
Cast over 3 evenings of the powerful and potent Full Moon phase. Perfect for complex, stubborn & difficult cases.

TRIPLE CAST
LOVE SPELL
JUST $49.99
Ideal for complex situations and when you feel that there is resistance blocking your specific wish or desire.

SINGLE CAST
LOVE SPELL
JUST $29.99
The Single Cast Spell is a very powerful energy and is appropriate and sufficient for almost all situations.

When purchasing this service from me you are assumed to have read my Terms and Conditions

After making payment Tap or Click Here to enter and submit your details on my Spell Details Form. You will be asked to provide:
Your name
Date of birth
Brief outline of desired outcome from the Spell
Once you have decided to have a Spell cast by me and I have all the details I need I will prepare to cast for you as soon as possible. I will send via email a full account of the Spell I will cast on your behalf.
Now you just need to expect the Magic to begin…
---
Free Spell

Along with your Spell, I will also cast for you a Free Spell in the form of a Purifying Cleansing Spell, more commonly known as a Curse Removal Spell.
This will help remove any negativity that might prevent your Spell working.

Ridding negative energy is very important as it can be very damaging and toxic and cause all kinds of bad luck. It can prevent you living the kind of life that you most desire.

I will cast this free Spell on your behalf to clear any negative energies swiftly and allow the supportive influences and positive elements of your Spell to act very quickly and enables you to be open and ready to receive your desired outcome.

---
The History of Spell Casting
Through the ages and within every culture older wise women have passed down their knowledge and skills of healing herbs, medicinal plants, phases of the moon and sun, the alignment of the stars and other natural phenomenon to younger generations.  

The crafting of ingredients, coupled with prayers, rhymes or chants (Spells) were sent out to the Universe to increase abundance, to bring love, to aid fertility and for protection.

I possess the knowledge, skill, expertise and experience to successfully cast Spells that work with the Universe to help you with your desires.

I am an experienced Spell caster of 40 years and have a wide knowledge of herbs, oils, crystals and other ingredients, their qualities, their energies and how to use them successfully.

The Power of Magic
If you have an interest in spirituality, are intrigued by astrology, fascinated by Tarot cards or captivated by Psychic abilities, then the next logical step is to look into the power of Magic.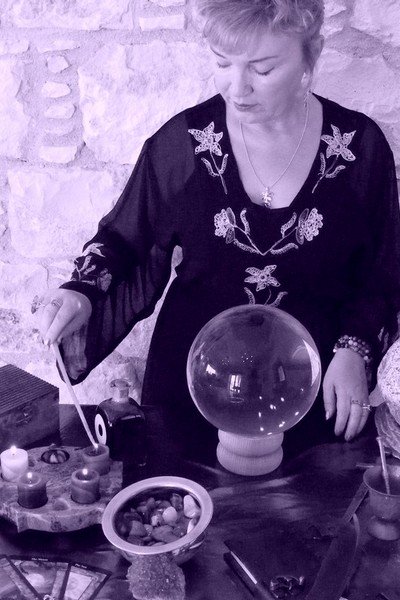 Having a Spell cast is Magic you can believe in.
Skeptical about Spells?

And even if you are slightly skeptical, uncertain or wary, powerful positive energies combined with expert Spell casting will soon have you convinced in the power of Magic. I ensure that my Spells are carefully crafted, use only positive energies and are cast expertly and effectively.

Pure White Magic
All my Spells that I cast cause harm to none. My Spells cannot backfire and do not force or bend the will of anyone. I work only in love and light and use only the positive form of White Magic.

Thousands of my clients have already benefited from the powerful Spells I have cast for them. Discover for yourself the secret power of Magic.
Guarantee
I personally guarantee that I will give a 100% effort using all my expertise and experience and do my utmost to cast a successful Spell to get the real results you want.

Your Spell will be cast in love and light, with harm to none and abiding by the Law of Attraction. It cannot backfire and does not bend the will of anyone.

The moment I cast a Spell for you it immediately begins working on your request!

Your personal and individual Spell will be formulated, personalised and expertly cast by me using the relevant and appropriate ingredients to aid speedy manifestation.

I keep my dealings with you completely private and confidential.
Your e-mail address and information is totally secure.
---
REVIEWS


FAQ
Did you love this page? Please share it with your friends!

The law requires me to state that the contents of this website are for entertainment purposes only.
Psychic, tarot and spell casting services cannot be a substitute for professional, legal,
medical, financial or psychiatric advice/care, where appropriate.
You must be at least 18 years old to make any purchase from me.

© Copyright All Original Content 2006 – 2018 Alizons-psychic-secrets.com. All Rights Reserved.
Reproduction in whole or in part without permission is not permitted.