Throat Chakra
Throat Chakra or Fifth Chakra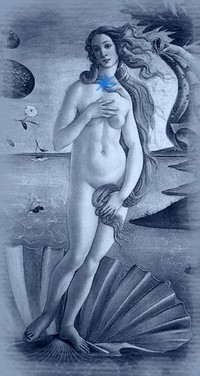 The Throat Chakra is the fifth of the seven major Chakras that run from the base of the spine and up to the crown of the head. This Chakra is to be found at the throat.
This fifth Chakra relates to the lungs and the throat. It is linked to creativity and communication. It is known to improve the intuitive ability of clairaudience (hearing Spirit), and with hearing sounds, music, and with taste and smell.
When this Chakra is working to full effect it provides the ability to communicate effectively with oneself and with the ability to communicate and interact with others. It also governs creative expression and allows avenues of self expression musically, artistically and literary. A balanced fifth Chakra allows a person to be confident in expressing themselves.
A balanced Throat Chakra enables you to communicate all thoughts, feelings and ideas effectively. It provides the ability to listen to others and understand their needs and wants and be responsive to them.
---
Chakra Imbalance Symptoms

Blocked Chakras can cause a variety of dysfunctions and physical and mental illnesses. If your fifth Chakra is blocked or not energised and balanced you can experience feelings of wanting to hide the truth, be dishonest or devious.
A blocked Throat Chakra can lead to feelings of isolation, loneliness and lack of social skills. A blocked fifth Chakra can lead to an inability to communicate effectively and express true feelings. It can lead to problems with addictions and a lack of authority and responsibility.
Physical ailments associated when this Chakra is blocked are normally related to. the throat, thyroid, trachea, neck vertebrae, mouth, teeth and gums. Problems associated with this Chakra if it is blocked are sore throat, mouth ulcers, swollen glands, thyroid problems, laryngitis, voice problems, gum or tooth problems.
---
Auras and Chakras and the Law of Attraction

The Chakras are the invisible cogwheels within our bodies that if kept open and free flowing keep us healthy and happy. When they are blocked problems will occur with mental, emotional and physical health. Free flowing Chakras help you to process the universal energies that are around your Aura and within you. An Aura is the luminous energy field that surrounds you.

We are born with a clear, bright, glowing and vibrant Aura which attracts positive energies to us and repels negative energies. Over time the Aura can get tinged and tainted with dark shadows or clouds attracting unwanted negative energies. This blemished Aura can leave you feeling stressed, tired, unbalanced, unhappy and depressed. It can also attract even more negative energies, negative and strained relationships, difficult and testing circumstances and general feelings of struggle and stress.

So we need both smooth running internal cogwheels (Chakras) for health and well being and a vibrant Aura containing many colours and many layers. These layers intermingle and convey information through the seven Chakra energy centres and to the external environment.

---
How to Order your Aura Cleansing

Have Your Aura Cleansed and Chakras Energized. Chakra Energising and Aura Cleansing  involves each of the 7 major Chakras being individually and powerfully energised.
Aura Cleansing and Chakra Energising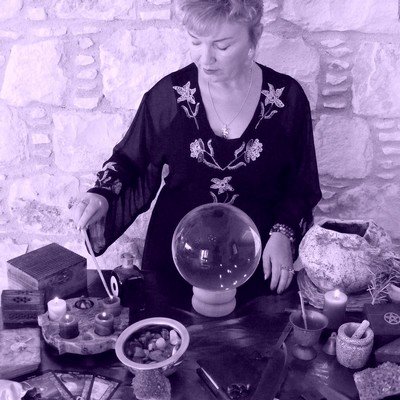 Cast within 24 hours by Alizon, an experienced White Witch and Spell Caster.
A powerful Cleansing Ritual to purify and energize your Aura and Chakras to heal and protect your body and spirit.
PRICE
$50

AFTER YOU HAVE PAID
CLICK HERE to send me your details
Within 24 hours I will email your detailed Aura Cleansing schedule and provide instructions on how to send me your photograph to assess your Aura and connect you psychically. 

When purchasing this service from me you are assumed to have read my Terms and Conditions
---
What if the Law of Attraction isn't working for you?
If you've tried to use the Law of Attraction methods to attract health, wealth and happiness toward you without success there could be a good reason for it.
It is most likely that either your Chakras are blocked via past negative experiences, ill health, stress or worry or your Aura is blemished, tainted or damaged via painful and fearful emotions.
 
Fear of the future, feeling insecure and powerless are all negative emotions associated with a life lacking direction, security and stability. Blocked Chakras holding onto negative emotions will seep into your Aura causing dark and negative energies to surround you.

And as the Law of Attraction states 'like attracts like', so you are very unlikely to attract the type of life you want for yourself without help.

Having you Aura Cleansed and Chakras Energized will dispel the negative energies surrounding you and replace them with only positive energies that are very attracting of positive people, experiences and opportunities.

You will be sending out the powerful message that you want your desires to be fulfilled.

A clear, bright and glowing Aura and free flowing Chakras are essential in living a successful, fulfilling and happy life and is very attracting.
---
Chakra Energising and Aura Cleansing
If you knowingly have or believe yourself to have blocked Chakras the good news is that you can easily achieve renewed health and feel happy and secure by having a Chakra Energising and Aura Cleansing to clear and unblock and heal all seven Chakras and cleanse your Aura.
A bright and clear Aura is essential to live a healthy, happy, purposeful and successful life.
I offer a Chakra Energising and Aura Cleansing Ritual to help you energise your chakras and cleanse any blemishes within your Aura that might be holding you back in living the type of life you want for yourself.
When you order a Chakra Energising and Aura Cleansing and send your details, I will contact you with details on how to send me a recent head and shoulders picture to enable me to detect what colour is dominant.
I can also check if it is tinged and tainted with deep and dark coloured streaks, blotches, shadows or patches. These unwanted blemishes can come from traumatic events in past lives or emotional, physical or mental pressures in a present life. This manifests itself as dark, dull colours.
I can detect these negative blemishes and use gentle but powerful Minoan Energy Healing to repair and heal it.
---
Throat Chakra Correspondences
The Throat Chakra is located at the throat.
The colour Blue is linked with this Chakra.
The Sanskrit name for the fifth Chakra is Vishuddha.
The crystals Angelite, Blue Calcite, Sodalite and Turquoise work well with this Chakra.
The essential oils that aid the fifth Chakra are chamomile, cypress, frankincense, geranium, lavender, sandalwood, spearmint and spruce.

---
Things you can do to balance your Chakras

Use less of the colour yellow in your clothing and surroundings.

Spend more time in nature, particularly in water.

Spend more time in the sunshine.

Take a bath instead of a shower.

Become more physically active.

Eat more spicy foods.

Drink more water.

Say 'yes' to any invitation to party.

Light red candles to add ambience to your room.

The Full Moon is Approaching
Here's your chance to Order your own Powerful Full Moon Spell
Powerful Full Moon Spell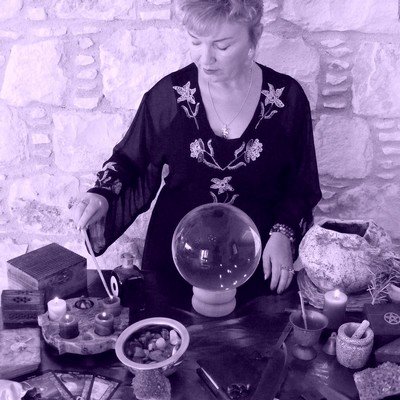 Cast within 24 hours of the Full Moon by Alizon, an experienced White Witch and Spell Caster.
A powerful Full Moon Spell Ritual to manifest change and success for you.
PRICE
From $80

AFTER YOU HAVE PAID
Click Here
to send me your details
I will need your full name and date of birth
Within 24 hours I will email you with confirmation and more details

When purchasing this service from me you are assumed to have read my Terms and Conditions
---
Don't miss out on the coming Full Moon April 2023...
Your chance to change your destiny
You may want a Full Moon Spell to:
Allow money to flow to you
Enhance your sexual attraction
Allow a business or career to prosper and grow
Gain committed love & total faithfulness from a lover
Reunite with an ex lover
Become prosperous and successful
Change your bad luck to good
Or any positive purpose you may have
---