Three Wishes Spell

Three Wishes Spell for Health, Wealth and Happiness. Have your 3 wishes granted by a real English Witch!

Here I'm offering to cast for you a potent and powerful Spell for your 3 wishes. I am a real Witch, casting real Spells with real results. The Spell I will cast for you is designed to make your three wishes come true. 
Have me cast for you my unique Three Wishes Spell, for Health, Wealth and Happiness and be astounded by the change in your fortunes.
We all have wishes, desires and goals we want to achieve in life. Well having a Three Wishes Spell cast is simply the easiest and best way of getting your 3 wishes to be heard by the Universe.

By having a Three Wishes Spell cast it will assist your energies to align with the Universe and utilizes the Law of Attraction. In this way your 3 wishes really can come true!

HEALTH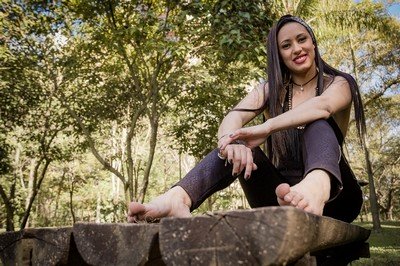 To attain or maintain vibrant health both physically and mentally.

WEALTH
To attract abundant wealth towards you to use for any purpose.

HAPPINESS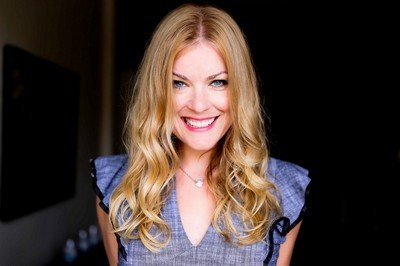 To be totally happy with your love life, social life and career.

Wish Number One - Health

Wish number one will revolve around your desires for your health. Having the healthiest mind and body you can achieve and maintain is essential to all other aspects of your life. You need to boost your health and protect yourself from any harm that may befall you. Securing a healthy mind and body should be your number one priority.
With this Spell, you will see your Mental Health be calmed. Your worries and phobias dismissed, and feelings of serenity will descend upon you. As your mental health improves, so will your physical health. Aches and pains will reduce, and your energy will return, allowing you to pursue your life goals more effectively and with renewed vigour.

Wish Number Two - Wealth

Wish number two focuses on your desire for abundant wealth and the power and freedom that come with that. With plentiful money, wealth and good fortune coming your way you can change your present circumstances completely. You could be wishing for a dream home, a new car, a luxury lifestyle or a chance to help and heal animals.
See your Wealth grow, as the growing power within you guides you to new and prosperous opportunities. Appreciate how you are able to be drawn to them and know what action to take to reap the financial rewards. You won't know how or why, but witness wealth flowing to you from unexpected and surprising sources!
As your mental and physical health prospers, and as your wealth increases, so will your Happiness.
Wish Number Three - Happiness

Wish number three concentrates on your happiness. This includes complete happiness in your love life, your family life, your social life and your career. Finding true happiness in all aspects of your life is attainable. Living each day feeling relaxed, content and really happy is a wish come true. 
Each passing day will bring new opportunities in your relationships. Your love life will see new and exciting chapters. Existing relationships consolidated into loving unions. Damaging, negative relationships will dwindle and fade away. Dreamed of partners will see you in a different light. All your wishes of a wonderful and fulfilling partner will be granted.

Each passing new day will bring you success in your career or business. New opportunities will flow to you and you will be guided by the power granted by my unique Three Wishes Spell.

It's Time For You To Get Excited!
Excitement, anticipation, having butterflies in your stomach - all these are symptoms of the thrill of impending achievement. Feel these emotions now.

This kind of thrill and excitement usually comes before some adventure. When you're about to take an interview for a terrific job, when you're going to meet someone special - or when you are about to go on an actual roller coaster ride.

All these types of things get you excited, nervous, a little apprehensive.

And these feelings are important.

Take this step now on my metaphorical emotional roller coaster ride. Be granted Three Wishes: for Health, Wealth and Happiness.

Feel these positive emotions. Visualise now having the things you desire: the car, the boat, the house, the money in the bank, the network of friends, the happy, content, witty and pleasant personality. Think about each one, and picture yourself, as if watching your life in a film, with those things you want and living the life you aspire to.

Dare yourself to achieve all this. Dare yourself to get exactly what you want.

I grant you Three Wishes.
Your Three Wishes Spell
FLASH SALE
Normally $300
NOW JUST $150 for a limited time!
AFTER YOU HAVE PAID

Send me your details
Within 24 hours I will email your detailed Spell schedule
When purchasing this service from me you are assumed to have read my Terms and Conditions
Keeping your purchase transaction private
When you buy a Spell or other product from me it will appear as a series of random letters and numbers on your credit or debit card bill, so that your purchase cannot be identified by others. No reference to Spell casting nor the name Alizon will appear.
I look forward to casting your Spell on your behalf. The moment I cast a Spell for you it immediately begins working on your request. After the Spell has been cast I will send you notification that I completed and cast your Spell.
---
---
After Spell casting you will need to be open to the possibilities and potentials of where your desires might come from. Embrace any opportunities presented to you and keep a positive spirit.

Set your intentions and ask the Universe for exactly what outcomes you desire from this Three Wishes Spell
I'm certain I can help in getting your desired outcomes as I am expert at casting Spells that work with the Law of Attraction with amazing results.
So, whatever it is you have been wishing, hoping and praying to have in your life now is the perfect opportunity to see it fulfilled.
Remember this is 3 Spells in one so is really good value.
Don't wait any longer. Act now to finally make your 3 wishes come true!
I personally guarantee that I will give a 100% effort using all my expertise and experience and do my utmost to cast a successful Spell to get the results you want, with harm to none. The moment I cast a Spell for you it immediately begins working on your request!
---
Three Wishes Spell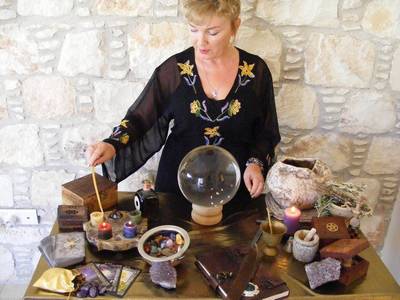 Your personal and individual Three Wishes Spell will be formulated, personalised and expertly cast by me using the relevant and appropriate ingredients to aid speedy manifestation .

Your Spell will be cast in love and light, with harm to none and abiding by the with the Law of Attraction. It cannot backfire and does not bend the will of anyone.
The moment I cast a Spell for you it immediately begins working on your request
Sharing is Caring! Please share it with your friends!


The law requires me to state that the contents of this website are for entertainment purposes only.
Psychic, tarot and spell casting services cannot be a substitute for professional, legal,
medical, financial or psychiatric advice/care, where appropriate.
You must be at least 18 years old to make any purchase from me.

© Copyright All Original Content 2006 – 2021 Alizons-psychic-secrets.com. All Rights Reserved.
Reproduction in whole or in part without permission is not permitted.