Scorpio Spell
A Scorpio Spell to allow vibrant health, abundant wealth and immense happiness for the Astrology Star Sign of Scorpio.
If you are a Scorpio man or Scorpio woman you will be aware of the personality traits associated with that Zodiac sign. Scorpio traits are often characterized by a mysterious, intense nature, a determined and strong willed character and a passionate outlook.

Scorpio is said to be sexiest of all the signs of the Zodiac but also the most possessive.

Scorpio qualities include competitiveness, ambition and intense concentration.

And because of these Scorpio qualities they often excel in careers that feature strong competition such as in sales or commerce. Although because they are so adaptable and like the challenge of change Scorpios often swap careers throughout their lives.

Scorpio Spell
Powerful Scorpio Spell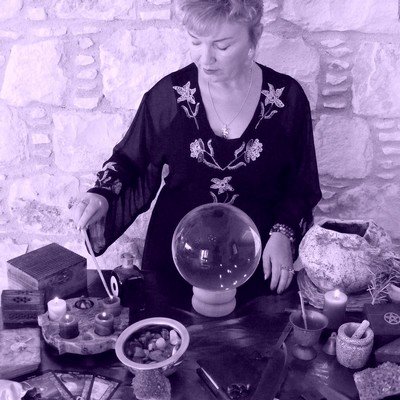 Cast within 24 hours by Alizon, an experienced White Witch and Spell Caster.
A powerful Scorpio Spell to manifest what you most desire.
PRICE
From $50

AFTER YOU HAVE PAID
Click Here
to send me your details
I will need your full name and date of birth
Within 24 hours I will email you with confirmation and more details
When purchasing this service from me you are assumed to have read my Terms and Conditions
But being a Scorpio man or Scorpio woman can have its challenges and this is where having a Spell cast specifically for Scorpio comes in.

By using the precise correspondences, energies and elements relating to this Zodiac sign I can thrice cast a powerful Spell to get amazing results. You can ask me to cast your Spell at anytime and do not need to wait until the Scorpio phase.  

Discover the secret to powerful Magic you can believe in.
Scorpio is said to indicate stability, reliability and patience. You can be stable, dependable, patient and loyal. Add to this a nurturing and protective character, a developed intuition, intense sensitivity and understanding which comes from the Element of Water and you have a compelling and intriguing personality.  

You tend to have a vivid imagination and intense feelings. Although you like your alone time, you need the company of others to really thrive.

Scorpio is ruled by the planet Pluto which is transformative and regenerative. It is associated with death and rebirth, sex and mystery. Those born under the rulership of Pluto are said to have great strength and powerful intensity. Scorpio also has strong connections to the planet Mars as its classical ruler which governs action and movement with tendencies to be assertive and intense with simmering tempers.

No matter what specific wish or desire you have - abundance of money, true love, career success, protection from harm etc, your specific and personalized Zodiac Spell will be cast in accordance to the Law of Attraction.

So why wait for fate and destiny to favour you?

If you are a Scorpio and were born between October 23 and November 21 then this Scorpio Spell is perfect for you. It is particularly beneficial for sexual attraction.

Having a Scorpio Spell cast for an increase in sexual confidence and prowess is particularly beneficial.
It is also very powerful if you need secrets to be revealed to you and is perfect for increasing psychic abilities.

For example, Georgianna from Virginia, USA wanted to develop her Clairvoyance, Clairaudience and Aura reading abilities.

After I had cast her Spell she said she felt an immediate improvement in all her psychic senses and for the first time was able to connect to her Spirit Guide.
---
Scorpio Spells That Work
Did you know that during the time period of October 23 to November 21 the positive energies relating to Scorpio align?

During this time period you may find that you, regardless of your Zodiac sign, become more aware of your psychic abilities and have far more sexual allure than normal.
Use this time wisely and effectively and you can shape your future destiny.

You can request a Scorpio Spell, (regardless of your Zodiac sign) to be cast during the period of October 23 to November 21 Spell casting at this time is particularly beneficial for increasing your sexual attraction.

It is also a perfect time for casting Spells to increase Psychic abilities.
Scorpio Spells that work with the Law of Attraction are known to be very powerful and effective.

Your personal and individual Scorpio Spell will be formulated, personalised and expertly cast by me using the relevant and appropriate ingredients to aid speedy manifestation.

I personally guarantee that I will give a 100% effort using all my expertise and experience and do my utmost to cast a successful Spell to get the real results you want, with harm to none.

---
Successful Expert Spell Casting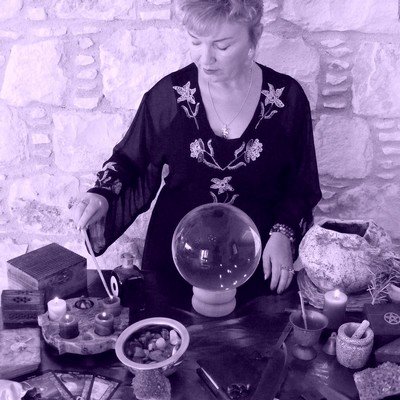 In all my Scorpio Spells, alongside the usual ingredients I use in my Spell casting rituals, I use Rosemary essential oil to anoint purple candles with and the Transformation Tarot card is placed upon my altar to symbolize the ability to reinvent yourself and adapt to changing environments, people and circumstances of the star sign Scorpio.

Your Spell will be cast in love and light, with harm to none and abiding by the Law of Attraction. It cannot backfire and does not bend the will of anyone.

The moment I cast a Spell for you it immediately begins working on your request!
---