Scorpio Compatibility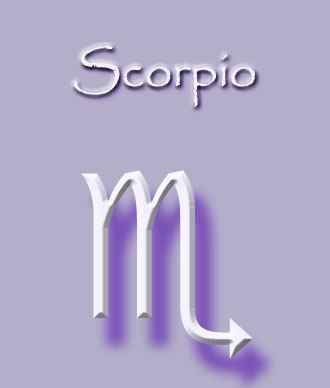 Find your Perfect Scorpio Love Match...
Check the Scorpio compatibility in sex, love and relationships below.

Scorpio with Aries Compatibility
Scorpio with Aries can be a good astrological match. As a Scorpio you are famously sexy, secretive and seductive. So an Aries lover may be seduced and beguiled by you. They will find you intriguing and a challenge and Arians cannot resist a challenge. You will admire their passionate and lustful nature. You are both competitive in your own ways and want to be take the lead in the relationship. This can lead to problems long term.
Scorpio with Taurus Compatibility
Scorpio with Taurus can work but you both need to accept each other's differences You are completely opposites in the Zodiac but find that you are magnetically attracted to each other. This really is a case of opposites attracting. You as a Scorpion will be attracted to the strong, brooding passion of a Taurean. They in turn will be intrigued by your sexual attractiveness. You both have a tendency to be stubborn so this may become an issue.
Scorpio with Gemini Compatibility
Scorpio with Gemini is not usually an ideal astrological love match. The intense nature of a Scorpion does not fit well with the light hearted Gemini. You are both skilled communicators but your styles are so different. You as a Scorpion like deep, intense, meaningful and focused interactions, whereas flighty Gemini prefers bright and breezy conversations on a very wide and varied range of topics. This Scorpio – Gemini love match can work out if you can accept each other's differences.
Scorpio with Cancer Compatibility
Scorpio with Cancer can be a good astrological love match. You are instantly attracted to each other and both come from the same element of water. You as a Scorpio will feel comfortable with a Cancerian. But they mustn't expect to feel comforted by you. Cancerians share with you the personality trait of being sensitive but are much more emotionally needy than you. A Scorpio – Cancer pairing can be a little one sided with the Cancerian doing what they do best – giving. If they are happy to do this, then the love match will work.
Scorpio with Leo Compatibility
Scorpio with Leo can be an extremely difficult astrological love match. You are both very strong willed and sometimes stubbornly inflexible and find it difficult to see the others point of view. You also both demand not just love but respect in any relationship. If this respect is lost, your relationship is doomed to failure. Leos are open, warm and gregarious, whereas you as a Scorpio are cool, deep and secretive. This Scorpio – Leo paring may prove too challenging for both of you.
Scorpio with Virgo Compatibility
Scorpio with Virgo is a very good astrological love match. You both demand much from each other but are both prepared to put in the hard work needed to have a successful relationship together. You are both cautious about revealing your inner secrets and expressing your feelings, so you'll need to find ways of communicating your love for each other. Once committed to each other, you will remain faithful and loyal.
Scorpio with Libra Compatibility
Scorpio with Libra can work but you both need to accept each other's differences You are both sensual and will enjoy each other sexually but other than this there could be problems. Emotionally you are on separate planets. Librans are open, free and easy and don't like the thought of being tied down. As a Scorpion you can be secretive, possessive and demanding. This Scorpio - Libra pairing can prove too challenging for some.
Scorpio with Scorpio Compatibility
Scorpio with Scorpio is an extremely good match as you both are so similar in your characteristic and personality traits. And because you are both from the element of water you won't be afraid of expressing your love for each other. The only problem with a Scorpio – Scorpio pairing will be your secretive natures. This can lead to problems if you cannot share your secrets with your partner.
Scorpio with Sagittarius Compatibility
Scorpio with Sagittarius can be very good astrological love match if you can learn to understand where the other is coming from. You both are passionate, optimistic and not afraid of risk taking. But you both have very different styles and approaches to life. For you as a sometimes shy and secretive Scorpion, the openness, boldness, daring and often blunt style of the Sagittarian maybe too overpowering for you
Scorpio with Capricorn Compatibility
Scorpio with Capricorn is a very good astrological love match. They are intrigued by you as a scintillating, sexy Scorpion and you see them as a challenge, so this love match can really work. Both of you are not afraid of hard work to get what you want from life and this applies to working hard at a love relationship. As a Scorpio you are very expressive sexually and will add passion to the reserved nature of the Capricorn. They will connect well with your deep nature.
Scorpio with Aquarius Compatibility
Scorpio with Aquarius is not usually an ideal astrological love match. You both hold strong opinions and may see more conflicts than agreements in your views to life. As a Scorpion you are very emotional and allow your heart to rule your head. Aquarians, on the other hand strive for a head and heart balance. You can make this difficult match work only if you openly communicate and find compromises. You'll really need to learn to understand each other.
Scorpio with Pisces Compatibility
Scorpio with Pisces is an excellent combination and some would say a perfect match! Both of you share the deep emotions that come from being born from the element of water. You are powerfully bonded to each other, almost immediately and will never shy away from expressing the feelings you have for each other. You are both wonderfully loyal, once committed, and will have a loving and lasting relationship together.
Love Spells That Work...
If you are a Scorpio Man or Scorpio Woman and know in your heart that your lover is the one for you, but the stars seem to say you are not quite a perfect love match then you can do something about it. Quite simply a powerful Love Spell will override any supposed incompatibility issues.
I have a range of amazing Love Spells that work to help you to ATTRACT, COMMIT to or REUNITE with a lover.
So why wait for fate and destiny to pull you together? 
Have an amazing and powerful Love Spell cast tonight!
---
The Full Moon is Approaching
Here's your chance to Order your own Powerful Full Moon Spell
Powerful Full Moon Spell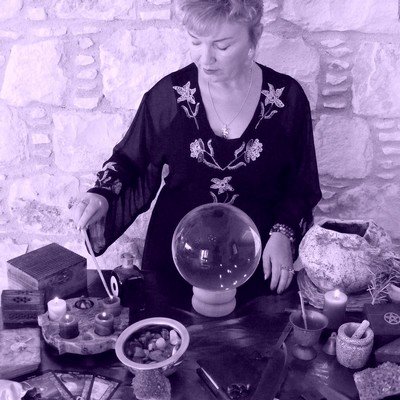 Cast within 24 hours of the Full Moon by Alizon, an experienced White Witch and Spell Caster.
A powerful Full Moon Spell Ritual to manifest change and success for you.
PRICE
From $80

AFTER YOU HAVE PAID
Click Here
to send me your details
I will need your full name and date of birth
Within 24 hours I will email you with confirmation and more details
When purchasing this service from me you are assumed to have read my Terms and Conditions
---
Don't miss out on the coming Full Moon December 2022...
Your chance to change your destiny
You may want a Full Moon Spell to:
Allow money to flow to you
Enhance your sexual attraction
Allow a business or career to prosper and grow
Gain committed love & total faithfulness from a lover
Reunite with an ex lover
Become prosperous and successful
Change your bad luck to good
Or any positive purpose you may have
Tap/Click here to learn more