Sagittarius Personality Traits
Sagittarius

Sagittarius personality traits are characterised by a free spirited nature, an independent character and an optimistic outlook. Sagittarius are fun to be around as their positive, enthusiastic energy is very contagious.
Sagittarius is the ninth sign of the twelve signs of the Zodiac (Nov 23rd - Dec 21st). Sagittarius is represented by the Archer.
Sagittarius traits are developed by virtue of the fact that Sagittarius is a Mutable Sign and comes from the Element of Fire. The Mutable Signs indicate flexibility, adaptability and good communication, whereas the Element of Fire denotes a passionate nature, strong leadership skills, a larger than life character and boundless enthusiasm. Thus Sagittarius traits are a forceful combination.   

Sagittarius Traits
Inquisitiveness is a big part of the Sagittarius personality and because of this they tend to delve into anything new and interesting.  
Sagittarius traits also include an adventurous spirit. Sagittarius really are the dare devils of the Zodiac and often have interests in thrill seeking, extreme sports and exotic travel. They see life as an adventure and want to embrace it, in every way possible.

Sagittarius Qualities
Sagittarius qualities include a happy go lucky nature, a joy of life and a childlike fascination for fun. They normally have a terrific sense of humour and will find comedy in the most unlikely places. They are very kind and openhearted and will do anything to help a friend, and expect nothing in return.
And because of these Sagittarius qualities they often are surrounded by many friends who find their company uplifting and positive.

Shadow Sagittarius Traits

The dark Sagittarius traits can include straight talking bluntness which can upset some people. Many Sagittarius do not have a filter and blurt out exactly what they are thinking.
Some Sagittarius can take their risk taking too far and can be seen as foolhardy.

The Full Moon is Approaching
Here's your chance to Order your own Powerful Full Moon Spell
Powerful Full Moon Spell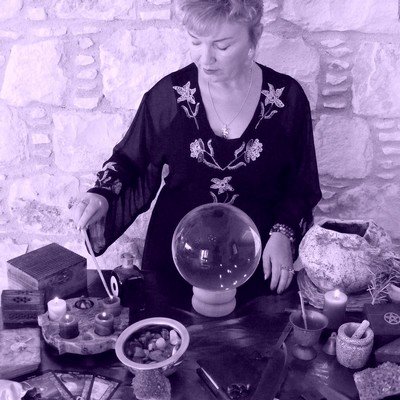 Cast within 24 hours of the Full Moon by Alizon, an experienced White Witch and Spell Caster.
A powerful Full Moon Spell Ritual to manifest change and success for you.
PRICE
From $80

AFTER YOU HAVE PAID
Click Here
to send me your details
I will need your full name and date of birth
Within 24 hours I will email you with confirmation and more details
When purchasing this service from me you are assumed to have read my Terms and Conditions
---
Don't miss out on the coming Full Moon December 2022...
Your chance to change your destiny
You may want a Full Moon Spell to:
Allow money to flow to you
Enhance your sexual attraction
Allow a business or career to prosper and grow
Gain committed love & total faithfulness from a lover
Reunite with an ex lover
Become prosperous and successful
Change your bad luck to good
Or any positive purpose you may have
Tap/Click here to learn more