Rose Quartz Meaning

The Properties and Meaning of Rose Quartz Crystal

The Crystal Rose Quartz is part of my Crystal Meanings series...

This pink crystal is one of the most effective healing crystals for general healing. It removes negativity, encourages self-love and self esteem. It is also used in Love Spells to attract love.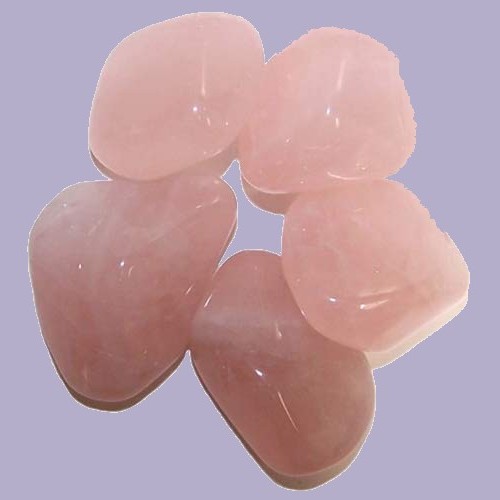 Because of its beautiful pink colour it is very much the stone of love and romance.
If you want to attract, keep or reunite with an ex lover then this crystal gemstone is perfect for you.
If you have broken up with a lover, it can help you regain your self confidence and allow you to be open to receiving attention, affection and love.

Magical Crystal Meanings for Magic & Divination
Rose Quartz is connected with the Element of Water, the direction West, the Moon and the Tarot card of the Lovers. Magical purposes for use in rituals and Spell work associated with Rose Quartz are for attracting love, healing and protection.
Also it is used for attracting love, protection, weight loss, youthfulness and fertility.
It is the perfect crystal for any Spell involving love and romance but can also aid self love, confidence and raising self esteem.

I use Rose Quartz in the Love Spells and Fertility Spells I cast.
Having a Spell cast can bring miraculous results very swiftly and can literally change your destiny for the better.
If you have an interest in spirituality, are intrigued by astrology, fascinated by Tarot cards or captivated by Psychic abilities, then the next logical step is to look into the power of Magic.

Having a Spell cast is Magic you can believe in.

And even if you are slightly skeptical, uncertain or wary, powerful positive energies combined with expert Spell casting will soon have you convinced in the power of Magic.
Myth, Legend and Folklore

Because of its pink tone this Crystal gemstone has been a symbol for love and beauty throughout history and in many cultures throughout the world.
The Egyptians believed the pink stone prevented ageing and enhanced beauty.
In Greek mythology the god, Eros (Cupid was his Roman counterpart) brought the beautiful pink stone to the Earth hoping it would arouse love and desire among people.
The Romans used it for making seals as a sign of ownership and they also considered it a strong healing stone.
Since the Middle Ages, the pink gemstone has been given as a love charm to young girls.
Healing Properties

It is useful during pregnancy and childbirth, and is helpful in regulating hormones and aiding fertility. It also has associations with rejuvenation.
It is linked to the Heart Chakra and as such is especially helpful in 'matters of the heart' whether physical or emotional and is beneficial for healing suffering caused by heartbreak, heartache via love affairs, separation and divorce.
Spiritual Properties
Rose Quartz is an ideal stone for meditation as it helps calm and balance a troubled mind in times of stress. It can help you feel open to love, either from others or from yourself.
In meditation, it can aid concentration and focus.

This pink crystal is said to be an 'Angel Crystal' and helps in connecting you more powerfully to your own Angels and Spirit Guides. It may also make communication with them easier.
Scientific Information

Rose Quartz is a form of Quartz that is coloured in various hues of pink. It has a hardness of 7.
It is mainly mined in China, India, Chile, Spain and Russia.

I use Crystals in my Magic Spell Casting to change destiny for the better!!!
---
The Full Moon is Tonight!
June 4th 2023
Here's your chance to Order your own Powerful Full Moon Spell
Powerful Full Moon Spell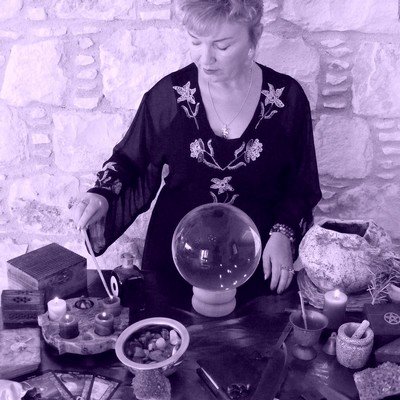 Cast within 24 hours of the Full Moon by Alizon, an experienced White Witch and Spell Caster.
A powerful Full Moon Spell Ritual to manifest change and success for you.
PRICE
From $80

AFTER YOU HAVE PAID
Click Here
to send me your details
I will need your full name and date of birth
Within 24 hours I will email you with confirmation and more details

When purchasing this service from me you are assumed to have read my Terms and Conditions
---
Don't miss out on the coming Full Moon June 2023...
Your chance to change your destiny
You may want a Full Moon Spell to:
Allow money to flow to you
Enhance your sexual attraction
Allow a business or career to prosper and grow
Gain committed love & total faithfulness from a lover
Reunite with an ex lover
Become prosperous and successful
Change your bad luck to good
Or any positive purpose you may have
REVIEWS
---