Revenge Spells that Work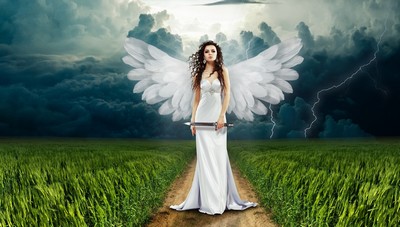 Although termed Revenge Spells, the Spells I offer here are more accurately described as Threefold Return Spells.
The Law of Threefold Return also known as the Rule of Three or Law of Return is basically any ill will, malicious intent, evil acts, curses, hexes, Black Magic or Voodoo Magic will be returned to the sender three times greater.
In its most basic form if you are the victim of someone's wrongdoings, jealously, greed, anger, hatred, resentment etc. you have the right to return that back to them threefold.
You see all acts, words and even thoughts are energy. And evil acts, words and thoughts are pure negative energy. If you receive too much negative energy then it will pervade your Aura and turn it into a toxic dumping ground, causing extreme bad luck, financial loss, relationship break ups, bad health, (both physical and mental), disturbed sleep, anxiety and low mood, exhaustion and loss of sexual libido.
Similar to Karma, whereby sins, wrongdoings and evil acts have their repercussions in a future life, in the Law of Three the consequences are in this lifetime and are three times stronger than the original transgression. 
---
---
Types of Revenge Spells
And continuing on the theme of the number 3, I offer just three revenge Spells.
Reverse-a-Curse Spell

If you believe, or know for a fact that someone has placed a hex or curse upon you or has hired someone to place a Black Magic Spell or Voodoo Curse on you, then this Reverse a Curse Spell is what you need. It will do as its title suggests and reverse, send back or rebound all the evil intentions at three times greater.
Comeuppance Spell
If you've been wronged by an ex, a jealous rival, a boss, a work colleague or even a family member and you want them to taste some of their own medicine then this Comeuppance Spell is perfect for you. But their suffering will be three times stronger in accordance with the Law of Threefold Return.
Be Doomed Spell
If someone has done something so terrible, unforgivable or evil to you or to those you love and you have suffered greatly then this Be Doomed Spell is right for you. This is perfect if you want them to get what they truly deserve and suffer the consequences of their actions threefold.
There are 3 strengths of the revenge Spells I cast.
A Single Cast Spell will allow a 3 times return of negative energy.
A Twice Cast Spell will allow a 3 x 3 = 9 times return of negative energy.
A Cast Three Times Spell will allow a 3 x 3 x 3 = 27 times return of negative energy.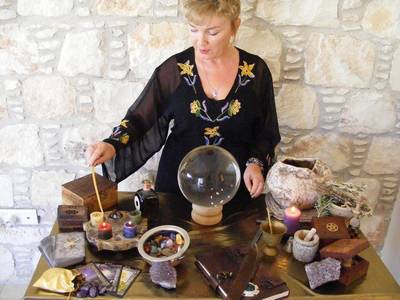 Reverse a Curse Spell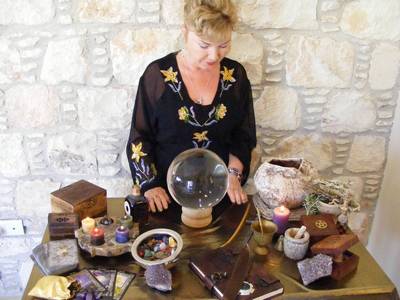 Comeuppance Spell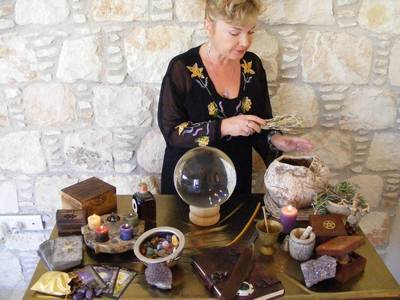 Be Doomed Spell
When purchasing this service from me you are assumed to have read my Terms and Conditions

After making payment Click Here to enter and submit your details on my Spell Details Form. You will be asked to provide:
Your name and date of birth

The targets name and date of birth, (if known).

Brief outline of desired outcome from the Spell
Once you have decided to have a Spell cast by me and I have all the details I need I will prepare to cast for you as soon as possible usually within 24 hours. I will send via email just 2 messages. The first will be giving you the time and date of Spell casting. The second email will confirm the Spell has been cast with just three words: "It is done".
---
Q&A About Revenge Spells
Here are the frequently asked Questions and Answers about Revenge Spells:
What info do I send you?
After making payment I will ask for your full name and date of birth and the full name and date of birth of the other person against who you want the Spell Cast, (if known) and a brief description of what outcome you want from the Spell. Include all relevant details you think are relevant.

Do I need to do anything?
No, nothing at all.
What happens after Spell casting?
Unlike my other Spells such as Money Spells or Love Spells where I send full details of the Spell I will cast and full confirmation, advice and information after casting, you will simply be given a time and date of casting (usually with 24 hours) and a simple 3 word acknowledgement after casting which will state "It is done".
How fast will the Spell work?
Once cast, the consequences of their wrongdoings will occur within 3 days, 33 days or 333 days. It really depends on the original wrongdoing, the amount of negative energy generated and the power of the intent you have. 
How will the Spell manifest?
From a series of small and seemingly unrelated unlucky experiences that build up over time to major life changing or life threatening bad luck event.
Do you keep my information private and confidential?
Yes. Always! I keep my dealings with you completely private and confidential. I never pass on your information to a third party! Your e-mail address and information is totally secure. No indication that you have purchased a Spell will appear on your PayPal account or Credit card statement.

---
Positive energy is very important if you are to live an abundant and prosperous life and build up good karma. A great way to do this is by undertaking some charity work.   
---
The Full Moon is Approaching
Here's your chance to Order your own Powerful Full Moon Spell
Powerful Full Moon Spell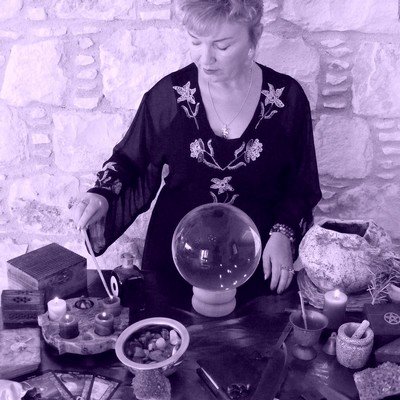 Cast within 24 hours of the Full Moon by Alizon, an experienced White Witch and Spell Caster.
A powerful Full Moon Spell Ritual to manifest change and success for you.
PRICE
From $80

AFTER YOU HAVE PAID
Click Here
to send me your details
I will need your full name and date of birth
Within 24 hours I will email you with confirmation and more details

When purchasing this service from me you are assumed to have read my Terms and Conditions
---
Don't miss out on the coming Full Moon April 2023...
Your chance to change your destiny
You may want a Full Moon Spell to:
Allow money to flow to you
Enhance your sexual attraction
Allow a business or career to prosper and grow
Gain committed love & total faithfulness from a lover
Reunite with an ex lover
Become prosperous and successful
Change your bad luck to good
Or any positive purpose you may have