Reinforcement Spell
This Reinforcement Spell is to strengthen and boost any previous Spell or Spells you have had me cast in the last year and a day.
Known as a Boosting Spell or Strengthening Spell this Spell is designed to add strength to previous Spells.
People choose to have Reinforcement Spells cast for a variety of reasons. This can be because a Spell is not manifesting in the way you'd hoped or quick enough as you'd like. Sometimes there will be a reason for this such as negative energies, changes, blockages, complications or something unforeseen occurring.
You can choose to have as many Reinforcement Spells as you like within the year and a day that your original Spell or Spells were cast.   
Reinforcement Spell Cast Not Once, Not Twice but Thrice Cast!
Cast 3 Times During One Evening for Extra Power
Reinforcement Spell Thrice Cast
JUST $49.99
---
REVIEWS


FAQ
Kindle Book available NOW!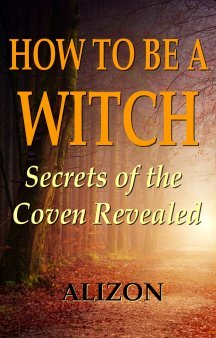 My newest project is finally complete!
How to be a Witch: Secrets of the Coven Revealed!

How to be a Witch presents a unique insight into Witchcraft and how to practice it, revealing the secrets of the Coven.
Available NOW on Amazon in the Kindle Store!
(Kindle Reader - paperback version on its way)

Visit the Amazon Kindle Store: How to be a Witch: Secrets of the Coven Revealed
231 pages, packed with Secrets - Only $3.99/£2.31 FREE on Kindle Unlimited
Did you love this page? Please share it with your friends!

The law requires me to state that the contents of this website are for entertainment purposes only.
Psychic, tarot and spell casting services cannot be a substitute for professional, legal,
medical, financial or psychiatric advice/care, where appropriate.
You must be at least 18 years old to make any purchase from me.

© Copyright All Original Content 2006 – 2019 Alizons-psychic-secrets.com. All Rights Reserved.
Reproduction in whole or in part without permission is not permitted.