Mindfulness Exercises to Reduce Stress

EXERCISE ONE
Visit a quiet place where you know you won't be disturbed.  Or visit your Sacred Space (if you have one) and assume a relaxed and comfortable position.  With your eyes closed, visualise wave upon wave of energy, peace and wisdom flowing from the Universe into your head.  Visualise this flow like a fast moving mist and believe it is a mass of knowledge, wisdom and awareness that is coming to you.
This knowledge, wisdom and awareness will help you deal with any problems that are affecting you.  Feel it entering your mind and squeezing out any bad feelings and anxiety you have.  Believe that any problems you have will now be resolved.

EXERCISE TWO

Go to your quiet place or Sacred Space and become comfortable and relaxed.  Try to shut out all your worries and problems and leave them outside this Space of yours.

Imagine that you are one millimetre high and walking on the surface of an orange.  Imagine what you would see, what you would smell and how it would feel if you touched it.  Take some time walking along and look into the sky and imagine what you would see.

EXERCISE THREE

In your Sacred Space, when you are relaxed and comfortable and you have left your anxiety outside, look around you and make a note of the details of the place and things around you; the colour, the shapes and the position of things.  Try to see things for the first time, noticing things that you barely looked at before.  Close your eyes and recreate your surroundings in your mind, visualising what surrounds you.  Open your eyes and look around you and see how well you were able to picture the Space.  Close your eyes again and imagine your surroundings once more.

EXERCISE FOUR

Once again in your Sacred Space, relax and close your eyes.  Try to empty your mind of the worries and anxieties of the day, and take your mind back to a time and a place when you were many years younger than you are today.

Imagine that you are back in the house you lived in when you were a child.  If it is the same house now, then try to imagine a different house, such as one belonging to a relative you used to visit as a child.

Go through every room you remember, trying to imagine the location and shape of the rooms, the furniture, light switches, the bathroom, and bedrooms – go right through the house slowly.

EXERCISE FIVE

For this next exercise, relax in any room in your house.  Close your eyes and imagine that you are in a different room.  In your mind examine every detail of that room, the decoration, the ornaments, the furniture, the pictures – imagine it as if you were actually in that room.  Spend a good five minutes in that room.  After your mind has been in that room, go into it physically and examine it.  See how well you were able to imagine being in the room and how accurate you were in picturing its contents.

Leave the room and perform the exercise again.  Don't go back into the room straight afterwards this time.

There is only one small simple step to go beyond your imagination and memory of familiar places to visit unfamiliar places as far as the other side of the world.  Take that journey.

---
The Full Moon is Approaching
Here's your chance to Order your own Powerful Full Moon Spell
Powerful Full Moon Spell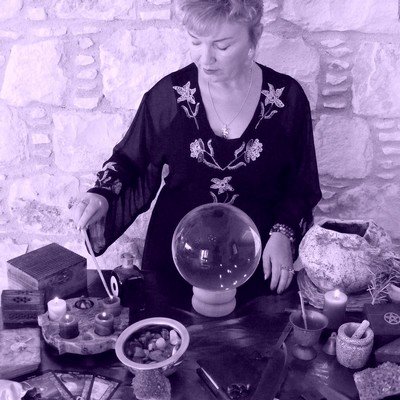 Cast within 24 hours of the Full Moon by Alizon, an experienced White Witch and Spell Caster.
A powerful Full Moon Spell Ritual to manifest change and success for you.
PRICE
From $80

AFTER YOU HAVE PAID
Click Here
to send me your details
I will need your full name and date of birth
Within 24 hours I will email you with confirmation and more details

When purchasing this service from me you are assumed to have read my Terms and Conditions
---
Don't miss out on the coming Full Moon April 2023...
Your chance to change your destiny
You may want a Full Moon Spell to:
Allow money to flow to you
Enhance your sexual attraction
Allow a business or career to prosper and grow
Gain committed love & total faithfulness from a lover
Reunite with an ex lover
Become prosperous and successful
Change your bad luck to good
Or any positive purpose you may have