Red Colour Meaning for Magic, Healing and Enhancing your Life…
The Colour Meaning of Red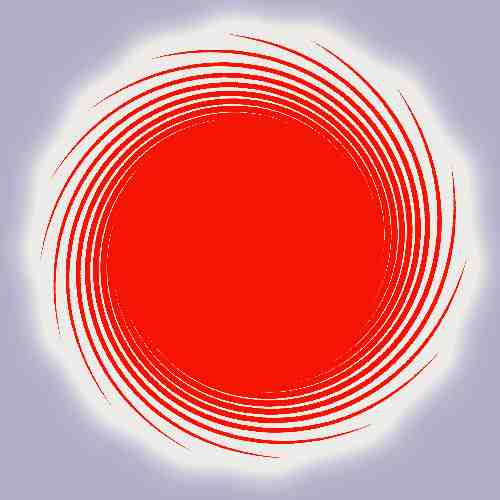 The Colour Red is part of my Colour Meanings series...
As I am English, I use the spelling of 'colour' throughout my website, rather than the American version of 'color'.

Red has many meanings. It symbolizes the emotion of anger. It indicates both danger and passion. It is the colour of blood and can shock, repulse and frighten. It is also the colour of roses, hearts and lips – all symbols of passion and love.
If you are a man and want to attract a woman who is bold, assertive and knows what she wants and is not afraid to get it then wear red. If you are a woman and looking for a man, particularly an Aries man to pay you some attention then wear this colour to attract him.

Red Colour Meaning
The colour red represents passion but also anger. The traditional red colour meaning is that of vibrant energy. The meaning of red is also associated with strength, masculinity and power.
Red is such a vibrant, dramatic and flamboyant colour. It is very energising and makes you feel brighter, energetic and full of life. It is a really confident colour and only truly confident people can wear this colour comfortably. If you lack confidence try to include some red pieces in your wardrobe but don't overdo it as too much can lead to agitation, anger and hyperactivity.
If pink is the colour of love, then red is the colour of lust. Passionate, sexual and sometimes aggressive it has always been associated with sex.
It is a very strong motivational and energetic colour. Its colour meaning for Magic rituals and Spell work relates to energising, manifesting love, passion and vitality. It adds vibrant energy to the Root Chakra to strengthen the body and promote will power and courage.

Red Colour Meaning in Healing
In colour therapy and colour healing red is used to energise and revitalise and is used to boost recuperation after periods of tiredness, lethargy and draining illnesses.
It is linked with the Root Chakra and assists in healing by maintaining positive movement with all types of disorders and diseases.
It is very energising and active and is good for boosting motivation.
As it is both energising and activating it is good for stimulating the circulation and the energy flow. It helps the immune system and can help with detoxification and has an anti-inflammatory effect.
The Crystal Red Jasper can aid the Root Chakra.

Red Colour Meaning in Magic and Correspondences

Red is connected with the Element of Fire, the direction South, the zodiac signs of Aries and the planet of Mars. Red is also connected to the Emperor Tarot card. 
The colour red is used in rituals and Spell work for boosting creativity, motivation and confidence.
Using red candles and red crystals can assist any Magic Spells that involve motivation, confidence and success. Light a red candle if you need to act confidently just before an exam, interview or date.
I use red candles and crystals in casting Confidence Spells, Healing Spells and Weight Loss Spells.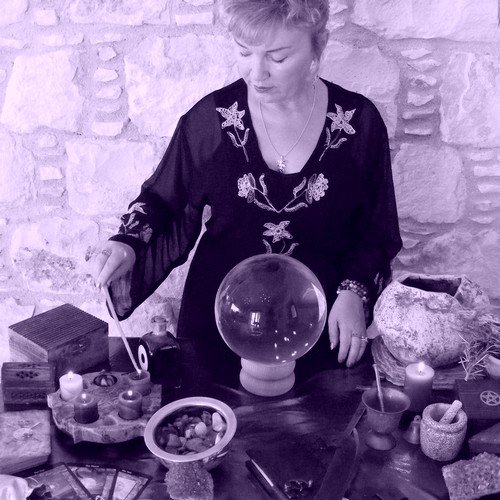 Healing Spell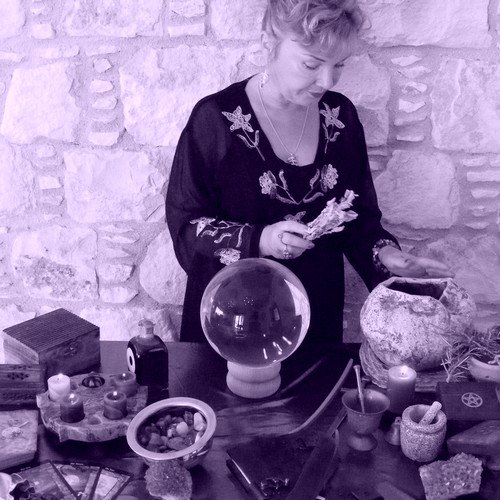 Weight Loss Spell
Enhancing your Life with the Colour Red

Wear red to help motivate and energise you. Using red to decorate your home or wearing red clothing will bring passion and excitement in your life.
If you are craving a need for adventure and new exciting experiences then include more of the colour red into your life.
Have a daily dose of red by eating healthy red foods such as strawberries, raspberries or red peppers and tomatoes.

Choosing Red as a Favourite Colour

Choosing red as a favourite colour indicates that you are a passionate and motivated personality. You put full and vibrant energy into everything you set your mind to. You are determined and fully motivated and will let nothing and no one get in your way if you are pursuing one of your many passions. You have fiery, passionate nature and a lust for life.
If you have red as a favourite colour you are brave, courageous and very daring. Your energy and enthusiasm for life is contagious and many people see you as a motivational and inspirational character.
You are competitive, assertive and sometimes aggressive in your career. You like to win and cannot deal with defeat.
You love parties and social situations where you can be the centre of attention. You are the life and soul of any party and have many admirers around you. Your confidence and self esteem are high and you are not afraid of tackling any challenge. In fact you thrive on challenges.
On the downside you can be too over the top and seldom take time to really relax.
You can be too impulsive and often take action before really thinking things through.
If red is your favourite colour it is time for putting your full and vibrant energy into things you want to accomplish. You will feel determined and fully motivated and will let nothing and no one get in your way. Be motivated to use all your passion and energy to succeed.
It is also a great time to being open to ideas for adventure and new exciting experiences.
The use of colour, their colour meanings and what they represent are very important in my  Magic Spell Casting to change destiny for the better!!!

The NEW Moon is approaching!
Get your New Moon Spell for May 2023

Don't miss out on the coming New Moon May 2023... Your chance to change your destiny:
You may want a New Moon Spell to:
Boost your Ancient Magical Chants

Attract a new love into your life
Begin a fresh start with an ex-lover
Commence a new career or business

Manifest a new period of abundant wealth and prosperity
Bring positive good luck for lottery wins and gambling
Or any positive purpose you may have
---
Powerful New Moon Spell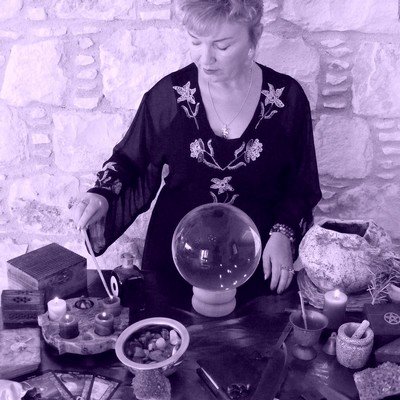 Cast within 24 hours of the New Moon by Alizon, an experienced White Witch and Spell Caster.
A powerful New Moon Spell Ritual to manifest change and success for you.
PRICE
From $80

AFTER YOU HAVE PAID
Click Here
to send me your details
I will need your full name and date of birth
Within 24 hours I will email you with confirmation and more details

When purchasing this service from me you are assumed to have read my Terms and Conditions
---