Psychic Spells That Work!
Casting Psychic Spells help enhance, increase and develop psychic abilities.

If you want to improve and increase your own Psychic Ability then having a Psychic Spell is perfect for you.
You may be interested in improving your own Psychic Readings or looking for clearer perspective in Angel Card or Tarot Reading interpretation. You may want to enhance your own Psychics gifts of clairvoyance, mediumship or the ability to interpret spiritual messages.
You may want to help yourself and others to find answers to the dilemmas, problems or worries concerning love, money, career, family or health.  You may want to get in touch with passed loved ones for closure and reassurance.

There is no better way than casting a Spell to increase your Psychic senses. Having a Spell to increase your psychic ability needs to be done expertly and effectively.

So here is your opportunity to have, Alizon, White Witch and Spell caster personally carefully craft and expertly cast your own powerful Psychic Ability Spell.
Most people read their horoscopes each day but would never admit to having an interest in other Psychic areas such as clairvoyance, channelling, Palm Reading, Crystal Ball gazing, Tarot Reading, Spell casting or candle magic. 
But for others the Psychic world is a fascinating and diverse subject area that is so inviting to explore. Everything from auras to Alpha Waves, from dream interpretation to divining, from fairies to fortune telling and from smudging to soul journeying are included under the umbrella of the Psychic world.
So who wouldn't want to increase their own psychic ability?
---
 Psychic Ability Video
PSYCHIC POWER Meditation Aura Cleansing to Increase Psychic Ability Video.
Along with Psychic Spells, you can use this Psychic Meditation to help develop Psychic Ability, cleanse your Aura, raise your vibrational frequency and increase your Psychic powers. This meditation contains Isochronic tones, similar to Biannual beats for brainwave entrainment using Theta waves. Theta tones help rid anxiety, stress and negative energy by raising your vibrational energy and open up your third eye and thus increasing your Extrasensory Perception (ESP) and your Psychic ability.

---
Psychic Spells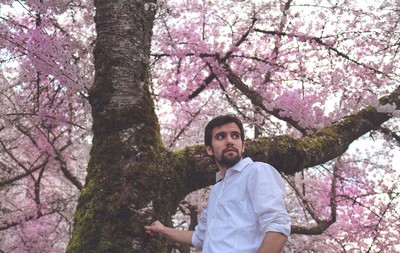 A great example of the power of my Magic was when Mario from Nottingham, UK wanted to increase his psychic sense of Clairvoyance and also be able to read Aura colours.
Shortly after casting a Spell for him, Mario messaged me to say he felt a huge difference immediately and had seen, for the first time, Aura colours around himself and his animals.
By having me cast a Spell to increase psychic ability for you, your instincts and intuition should become stronger and more accurate. And this should have a positive impact on your life. You will be able to trust your intuition more and go with your instincts in decision making. And making the right decisions and choices in life is a valuable gift.
---
Psychic Spell Effects
Soon after Casting, the Psychic Spell, together with the Curse Removal Spell, will release you from any blocks you may have to psychic development. It will charge your Aura with Light enabling the rapid psychic development and enhancement.

After Casting you should start to expect:

You will get feelings about what someone is about to say to you before they say the words.
You will start to get frequent hunches or knowledge about things which increasingly turn out to be correct.
You will start to sense or feel someone's feelings and opinions even as they attempt to hide them.
You will have a growing feeling that there is a presence or that someone or something unseen is aiding you with decisions choices you need to make.
You will occasionally feel the urge to do something, like call someone, or visit someone or a place, that will be of great benefit to you.
When something happens in your life, either good or not so good, and you suddenly understand a higher purpose behind it.
As your powers grow, you will sometimes hear a soft inner voice aiding, advising and warning you of things about to happen in your life or in the life of someone else.
You will become closer to Spirit and Spirit will work hard to help you along your path of developing your psychic gifts.
You will become more aware  of your own strengths and weaknesses in all areas of your life - and be able to turn weakness into strength.
---
Spells that work best are those that are formulated, personalised and expertly cast using the relevant and appropriate ingredients to aid speedy manifestation. My psychic ability Spells are safe, positive and are cast with love and light harming nothing and no one.
---
The Psychic Ability Spell helps with:
· Clairvoyance, the ability to psychically see clearly
· Clairsentience, the ability to psychically feel or sense clearly
· Clairaudience, the ability to psychically hear clearly
· Claircognisance, the ability to psychically know clearly
Psychic Ability Spell
Price from $50

---
AFTER YOU HAVE PAID
CLICK HERE to send me your details
Within 24 hours I will email your detailed Spell schedule
When purchasing this service from me you are assumed to have read my Terms and Conditions
I look forward to casting your Spell on your behalf. The moment I cast a Spell for you it immediately begins working on your request. After the Spell has been cast I will send you notification that I completed and cast your Spell.
---
Leading English White Witch and Expert Spell Caster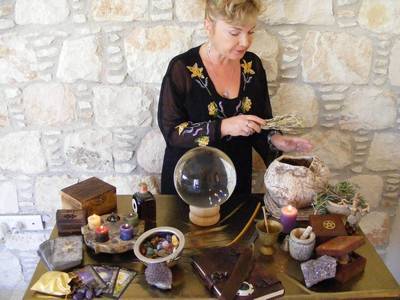 I'm Alizon and I am the leading English White Witch and expert Spell caster. I am a real Witch, casting real Spells with real results.
I have many, many years of experience and have helped thousands of clients over the years to resolve the problems they were experiencing.
Let me help you!
I cast powerful, potent Spells to get the real results you are looking for.
I only use powerful and potent White Magic and cast effective Spells that work to bring you exactly what you desire.

If you want me to cast your very own Spell then go ahead and order NOW. As soon as I have all the information I need from you I will begin preparations so that the positive energies can commence immediately.
---
FAQs about the Spells I cast
Q. How fast do your Spells work?
A. The moment I cast a Spell it immediately begins working on your request. Every case is unique with some seeing full results within days, whereas others have to wait longer.  

Q. How soon can you cast my Spell for me, Alizon?
A. Normally within 24 hours.

Q. What payment methods do you accept?
A. I can ONLY accept payment via PayPal or credit card. I do not accept Western Union. I CANNOT accept payment any other way. So if you don't have a PayPal account or a credit card you could perhaps ask a friend or relative to make payment on your behalf.

Q. Is White Magic and having a Spell cast safe?
A. Yes, each Spell I cast is cast in Love and Light, with Harm to None. It cannot backfire and does not bend the will of anyone.

Q. Do you charge additional payments?
A. No, not at all. You pay a one off payment for each Spell I Cast for you.

Q. What information do I need to give you?
A. I will need your full name, date of birth and the desired outcome you want from the Spell.

Q. What happens after I order from you Alizon?
A. I will respond to your order via your given email address and communicate with you further, normally within 24 hours.

Q. Do you keep my information private and confidential?
A. Yes. Always! I keep my dealings with you completely private and confidential. I never pass on your information to a third party! Your e-mail address and information is totally secure. No indication that you have purchased a Spell will appear on your PayPal account or Credit card statement.

Q. How much are your Spells?
A. My Spells are generally $50.00, $80.00 or $150.00 depending on which type of Spell you require. I always recommend you purchase the strongest Spell you can afford. Although I am from the UK my prices are in US dollars, as the vast majority of my clients are from the USA. If you do not live in the USA, whatever your local currency is, it will be converted automatically via PayPal.

See more of my FAQs.

---
My Pledge to you

My personal pledge and guarantee to you is that I will give 100% of my time and effort, using all my expertise and experience, to do my utmost in casting a successful Spell to get the results you want, with Harm to None and without bending the will of anyone.

Your personal and individual Spell will be formulated, personalised and expertly cast by me using the relevant and appropriate ingredients to aid speedy manifestation, so that the moment I cast your  Spell it will immediately begin working on your request!

All my dealings with you are kept completely private and confidential. Your e-mail address and all the information you provide for me is totally secure.

When you buy a Spell or other product from me it will appear as a series of random letters and numbers on your credit or debit card bill, so that your purchase cannot be identified by others. No reference to Spell casting nor the name Alizon will appear.

Positive energy is very important if you are to live an abundant and prosperous life and build up good karma. A great way to do this is by undertaking some charity work.   
---
Don't miss out on the coming Full Moon October 2022... Your chance to change your destiny:
You may want a Full Moon Spell to:
Allow money to flow to you
Enhance your sexual attraction
Allow a business or career to prosper and grow
Gain committed love & total faithfulness from a lover
Reunite with an ex lover
Become prosperous and successful
Change your bad luck to good
Or any positive purpose you may have
---
REVIEWS
---