Psychic Spells that Work!
Psychic Spells that work, Cast for you by leading Witch and Psychic Expert, will help enhance, increase and develop your psychic abilities, enhancing your life.

If you want to improve and increase your own Psychic Ability then having a Psychic Spell cast on your behalf is perfect for you.
You may be interested in improving your own Psychic Readings or looking for clearer perspective in Angel Card or Tarot Reading interpretation. You may want to enhance your own Psychics gifts of Clairvoyance, Clairsentience, Clairaudience, Mediumship or the ability to interpret spiritual messages. You might want to increase your intuition, your ESP, your Psychic Powers and your Channeling abilities.
You may want to help yourself and others to find answers to the dilemmas, problems or worries concerning love, money, career, family or health.  You may want to get in touch with passed loved ones for closure and reassurance.

There is no better way than casting a Spell to increase your Psychic senses. Having a Spell to increase your psychic ability needs to be done expertly and effectively.

So here is your opportunity to have, Alizon, White Witch and Spell caster personally carefully craft and expertly cast your own powerful Psychic Ability Spell.
Most people read their horoscopes each day but would never admit to having an interest in other Psychic areas such as clairvoyance, channelling, Palm Reading, Crystal Ball gazing, Tarot Reading, Spell casting or candle magic. 
But for others the Psychic world is a fascinating and diverse subject area that is so inviting to explore. Everything from auras to Alpha Waves, from dream interpretation to divining, from fairies to fortune telling and from smudging to soul journeying are included under the umbrella of the Psychic world.
So who wouldn't want to increase their own psychic ability?
---
Ordering Your Psychic Ability Spell
Powerful Psychic Ability Spell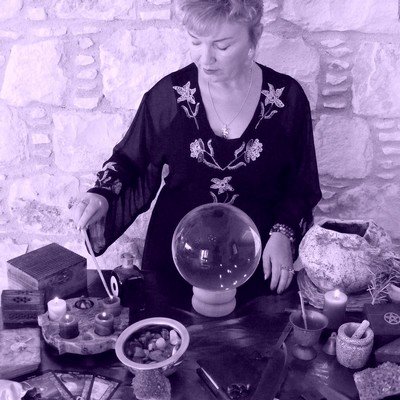 Cast within 24 hours by Alizon, an experienced White Witch and Spell Caster.
A powerful Psychic Spell Ritual to hasten and magnify your Psychic Power and Ability for you.
PRICE
From $50

AFTER YOU HAVE PAID
Click Here
to send me your details
I will need your full name and date of birth
Within 24 hours I will email you with confirmation and more details

When purchasing this service from me you are assumed to have read my Terms and Conditions
---
In addition to Casting your Spell, I'll also Cast a
FREE

Aura Cleansing and Curse Removal Spell
This FREE Spell Ritual will help remove any negativity, Curse, Hex or other impediment that might have infected you and blocked or hindered your wishes, goals and happiness in the past.

Ridding negative energy is very important as it can be very damaging and toxic and cause all kinds of bad luck. It can prevent you living the kind of life that you most desire.
This FREE Spell will rid you of any curses, hexes, being the victim of the evil eye or general bad luck.
I will cast this FREE Spell on your behalf to clear any negative energies swiftly and allow the supportive influences and positive elements of your Spell to act very quickly and enables you to be open and ready to receive your desired outcome.

---
Are you Cursed with Bad Luck?
Whenever I Cast a Spell for someone, I also cast a FREE Aura Cleansing Spell, often referred to as a Curse Removal Spell.
Many who seek my help feel the weight of bad luck holding them back. They sense negative energy surrounding them, and some believe they're cursed. But fear not, my FREE Spell destroys that barrier and opens up the ability to receive blessings and good fortune.
There are two ominous reasons behind your continuous misfortune and bad luck, preventing you from living the life you desire. These are by having a curse placed upon you and/or having a weak or damaged Aura.

Being cursed, hexed or the victim of the Evil eye, Voodoo Magic, Black Magic or a Generational curse that is passed on through family ties will have serious consequences to your health, wealth and happiness, and your ability to achieve your goals.

Being cursed is the number one reason for continuous bad luck that plagues your life. Problems with money, sex, relationships and health can all be the result of a curse placed on you. And having a curse upon you will radically and drastically damage your Aura.
---
Have you a Weak or Damaged Aura?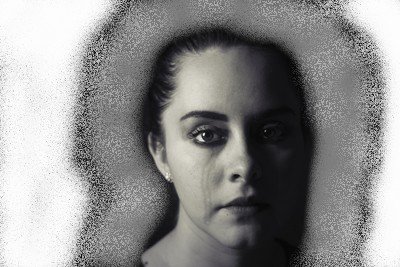 Your Aura is of course the invisible energy field that surrounds and protects your body from negative energy, negative forces and negative entities.

Everyone is born with an Aura that is bright, vibrant and extremely protective. But overtime and due to stressful and sometimes traumatic events the Aura becomes weaker. It becomes dark, dull and ineffective when you experience emotions such as grief, fear, worry and anguish. Experiencing surgery, damage to bones or organs, illnesses, bacteria or viral infections, poor sleep, chronic pain, chronic fatigue and traumatic events also damage the integrity of your Aura.
Basically, the more historic stress and trauma you have suffered and the more anxiety and depression you experience, the more damaged your Aura becomes.  

A weakened Aura causes an immense amount of negative energy to damage your soul, heart and mind. Without intervention this naturally leads to a depressed spirit, which makes living a free and joyful life almost impossible. Your sleep patterns are affected and a decline in your health is inevitable.

Everything seems bleak to you and life is very difficult and stressful. Hypersensitivity to stress leads to an increase in anxiety and depression, which in turn causes immeasurable harmful emotions and negative energy.  This vicious cycle of stress, anxiety and depression leading to negative energy that further weakens your Aura needs to be broken. Your damaged and weakened Aura needs to be restored to a vibrant state. I can do this for you.

That is why with every Spell I cast I also perform a FREE Curse Removal Ritual and FREE Aura Cleansing. And this is why my Spells are so popular and successful.

This will allow you to be free from the bad luck, once and for all! You can begin to live the kind of life you have always wanted!

---
---
---
---
---
Psychic Ability Video
PSYCHIC POWER Meditation Aura Cleansing to Increase Psychic Ability Video.
Along with Psychic Spells, you can use this Psychic Meditation to help develop Psychic Ability, cleanse your Aura, raise your vibrational frequency and increase your Psychic powers. This meditation contains Isochronic tones, similar to Biannual beats for brainwave entrainment using Theta waves. Theta tones help rid anxiety, stress and negative energy by raising your vibrational energy and open up your third eye and thus increasing your Extrasensory Perception (ESP) and your Psychic ability.

---
Psychic Spells that Work for You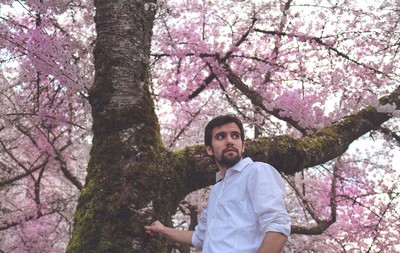 A great example of the power of my Magic was when Mario from Nottingham, UK wanted to increase his psychic sense of Clairvoyance and also be able to read Aura colours.
Shortly after casting a Spell for him, Mario messaged me to say he felt a huge difference immediately and had seen, for the first time, Aura colours around himself and his animals.
By having me cast a Spell to increase psychic ability for you, your instincts and intuition should become stronger and more accurate. And this should have a positive impact on your life. You will be able to trust your intuition more and go with your instincts in decision making. And making the right decisions and choices in life is a valuable gift.
---
Psychic Spell Effects
Soon after Casting, the Psychic Spell, together with the Curse Removal Spell, will release you from any blocks you may have to psychic development. It will charge your Aura with Light enabling the rapid psychic development and enhancement.

After Casting Psychic Spells that Work for you, you should start to expect:

You will get feelings about what someone is about to say to you before they say the words.
You will start to get frequent hunches or knowledge about things which increasingly turn out to be correct.
You will start to sense or feel someone's feelings and opinions even as they attempt to hide them.
You will have a growing feeling that there is a presence or that someone or something unseen is aiding you with decisions choices you need to make.
You will occasionally feel the urge to do something, like call someone, or visit someone or a place, that will be of great benefit to you.
When something happens in your life, either good or not so good, and you suddenly understand a higher purpose behind it.
As your powers grow, you will sometimes hear a soft inner voice aiding, advising and warning you of things about to happen in your life or in the life of someone else.
You will become closer to Spirit and Spirit will work hard to help you along your path of developing your psychic gifts.
You will become more aware  of your own strengths and weaknesses in all areas of your life - and be able to turn weakness into strength.
---
Spells that work best are those that are formulated, personalised and expertly cast using the relevant and appropriate ingredients to aid speedy manifestation. My Psychic Ability Spells are safe, positive and are cast with love and light harming nothing and no one.
---
Other Benefits of a Psychic Ability Spell
The Psychic Ability Spell helps with:
· Clairvoyance, the ability to psychically see clearly
· Clairsentience, the ability to psychically feel or sense clearly
· Clairaudience, the ability to psychically hear clearly
· Claircognisance, the ability to psychically know clearly
---
Positive energy is very important if you are to live an abundant and prosperous life and build up good karma. A great way to do this is by undertaking some charity work.   
---