Psychic Protection
Psychic Protection is extremely important when undergoing any for of psychic development.

When preparing to undertake any form of Spiritual Growth and Psychic Development you must first learn how protect yourself. You will need to protect yourself from Psychic Attack. Psychic Attack as its name suggest, is an assault on your aura that can be very harmful if not dealt with swiftly. Psychic Attack normally takes three main forms and is either malicious or intentional or inadvertent.
When undertaking Psychic Development you can be attacked psychically by just tapping into the negative emotions and feelings of others. Spending too much time with people who are ill, depressed or pessimistic will allow their negative energy to seep into your aura and your soul.
Another form of Psychic Attack is that of Spirit Attachment. This is when a spirit attaches itself to your aura (for whatever reason) and causes physical, emotional and psychological ailments. People have reported intense headaches, unexplained out of character outbursts and general feelings of doom and gloom. If you feel you are the victims of Spirit Attachment you really need to take protective measures as soon as possible.
Negative energy build up is perhaps the most common form of Psychic Attack. Everything around us is made up of pure energy and this includes thoughts, words and emotions. If you have to deal with people who invoke in you anger, resentment, jealousy or other negative energies then these bad vibrations will seep into your aura. Even emotions such as sorrow, grief and pity – perhaps evoked by watching a news item dealing with famine – will build up your negative energy. And worse still is the negative emotions directed at you by others. If people are jealous of you, feel angry towards you or resent you for some reason then their bad vibrations will also flow towards you.

Psychic Protection Tips
There are many Psychic Protection tips you can take when undertaking Psychic Development.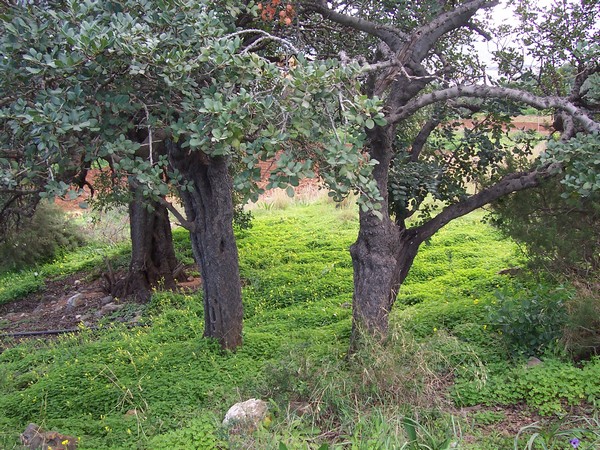 Plants
Spending time in green nature, whether this a forest, meadow, park or garden is of course beneficial for your mental and physical wellbeing. But it also helps nourish your soul and provides plenty of positive energy which essential for Psychic protection. So spend as much time as you can within nature. Also bring the outdoors, indoors by keeping plants in your home. Plants soak up negative energy and convert it miraculously to positive energy.

Repetition
Repeating prayers, chants, mantras or affirmations aloud regularly is a great Psychic protection tool and is one of best ways of keeping negative energies at bay. The very act of stating aloud your hopes, beliefs, being thankful for your blessings and acknowledging your gifts announces loudly and proudly to the Universe your good intentions.
Protection Spell Casting
Any Spell for protection using protective Magic will produce Aura cleansing. A clear, bright and glowing Aura is essential to deflect any negative energies and acts like a protective shield.
Protection Spells that work best are those that are carefully crafted and formulated and skilfully cast by an experienced and well practised White Witch like myself. I have cast thousands of Spells for protection successfully and can do the same for you.
If you want to feel secure, stable and safe then you need to have a Protection Spell cast.
Sage
Burning sage either as a smudge stick or within a metal container is extremely cleansing of negative energies and is perhaps the most well known form of Psychic protection. Enter each room of your home holding the burning sage. Allow the smoke from the sage to permeate each corner of the room to cleanse it. If you have had visitors in your home who are ill, depressed or have a pessimistic, sceptical or negative attitude, then burn some sage to rid the negative energy they brought into your home.

Salt
Using salt as Psychic protection is a traditional and ancient ritual and is believed to bless and protect spaces. Sprinkle salt around the perimeter of your home and keep small pots of salt on each windowsill. You can also add sea salt to your bath water if you want to cleanse yourself before undertaking any psychic connections.

Airing
Air out your home each day by opening windows and doors. Even allowing the air to flow momentarily in chilly weather will be beneficial. A build up of stale air will create very negative energy and threatens your wellbeing so allow it to escape by airing.  This will allow fresh air and positive energy to flow around your home.  
Music
Soft, gentle music featuring bells, harps and other light percussion or stringed instruments have high vibrational energies and can help you connect with the divine. Playing such music provides a psychic shield which creates positive energy and at the same time protects you from psychic attack.

Meditation
Spending time in meditation helps to raise vibrational levels and thus increase positive energy and repel negative energy.

Colour
Wearing clothing in the colour white will help protect you if you are feeling particularly vulnerable to psychic attack. Avoid wearing too much in the colour black as this can trap any negative energies and prevents positive energies surrounding you. 

Crystals
Fill your home with many and varied crystals. Crystals are brilliant positive energy possessors. Crystals such as rose quartz, amethyst and tiger's eye all contain their own unique vibrational energy and can be used to soak up negative energy from electronic equipment in the home. Carrying a crystal as a lucky talisman also helps to protect you. 

Positive Thought 
Keeping a positive frame of mind is vital if you are to fully protect yourself from negative energies. Positive thoughts, feelings and words all contain high vibrational energy. Dwelling on sadness, resentment, jealousy, anger or negativity will only draw more negativity towards you.

Candle Light
Lighting candles around your home will help to ward off negative energies and harmful entities and is a beautiful form of Psychic protection. Pure light in the form of a living flame will absorb negative energy and convert it to positive energy.

Visualisation
Visualise yourself surrounded in pure white light. Close your eyes and imagine that your entire body is encircled by a white, glowing light that acts as a protective shield.

New Moon Spell August 2022

AFTER YOU HAVE PAID
CLICK HERE to send me your details
Within 24 hours I will email your detailed Spell schedule
When purchasing this service from me you are assumed to have read my Terms and Conditions
I look forward to casting your Spell on your behalf. The moment I cast a Spell for you it immediately begins working on your request. After the Spell has been cast I will send you notification that I completed and cast your Spell.
---
Don't miss out on the coming New Moon July 2022... Your chance to change your destiny:
You may want a New Moon Spell to:
Attract a new love into your life
Begin a fresh start with an ex-lover
Commence a new career or business

Manifest a new period of abundant wealth and prosperity
Bring positive good luck for lottery wins and gambling
Or any positive purpose you may have
---