Psychic Power Meditation Video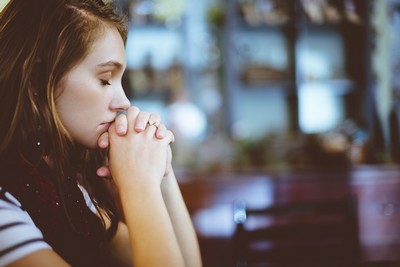 Increase your psychic power using this psychic power meditation video with aura cleansing.

This simple Psychic Meditation video will enable you to develop psychic ability, cleanse your Aura, raise your vibrational frequency and increase your Psychic powers.
This meditation contains Isochronic tones, similar to Biannual beats for brainwave entrainment using Theta waves. Theta tones help rid anxiety, stress and negative energy by raising your vibrational energy and open up your third eye and thus increasing your Extrasensory Perception (ESP) and your Psychic ability.
---
Psychic Power Meditation
This Psychic Power Meditation Video is an audio and visual aid to increase, enhance and develop your Psychic abilities. Anxiety, stress, poor sleep and thoughts and feelings of depression can damage and blemish a person's Aura. The layers of an Aura relate to the physical, emotional, mental, and spiritual well being of a person. Vibrational energies of thoughts, emotions, wellness, spiritual awareness, and past experiences are held in the Aura layers.

The Psychic frequencies and vibrational energies contained within this mediation will resound with your inner spirit and cleanse, heal, or repair your Aura. This will help you to attune more easily to your Psychic sense. It is suggested that you watch the entire video and the images contained within it at least once. Subsequently you can sit or lie down comfortably and just listen to the audio with your eyes closed.

You may or may not fall asleep as you listen. This does not matter as the vibrational energies will be seeping into your subconscious mind as you slumber, while still cleansing your Aura.

After watching or listening to the Psychic Power Meditation you may experience intense Psychic Visions in your waking state and Psychic Dreams when sleeping.

---
How Many Times Should I use the Psychic Power Meditation Video

You can watch and/or listen to this meditation as many times as needed. This can be as much as once daily or as little as once weekly. This is dependent on your mood, your energy levels and whether you have been too easily or frequently exposed to negative energies from other people, situations, or environments.

Your subconscious mind is an important ingredient in Psychic Ability or ESP. It is the part of you that exists outside of your normal conscious awareness. It is the part of you that links you to all the consciousness of the Universe itself.

It is a bottomless reservoir of all the sensory experiences you have had in your whole life, from the first sharp shock of a midwife's hand on your naked bottom, to the smell of coffee you experienced fresh this morning.

Everything you have seen and touched, every odour, every sound, every taste, from all of your senses, these experiences are locked in. Everything said to you, every song heard, every piece of advice, every word of wisdom, every single piece of hard earned and sometimes painful experience you yourself have gained, are all stored in the deep reservoir that is the subconscious mind - most lost forever.

This Psychic Power meditation will help you connect with your subconscious and thus release your inherent Psychic Ability, bringing it forward, enabling it to grow, develop and empower you. Your Psychic Power resides deep within your subconscious. To access it we need to be still. We need to be at peace.

While watching or listening to this meditation empty your mind of thoughts and let your senses absorb the images and sounds presented to you. Passageways will form to your deeply buried Psychic potential, releasing the flow of energy to your conscious mind, and unleashing your full Psychic Ability.

---
Prepare Yourself
When you are ready to experience the Psychic Power Meditation Video, choose a time and place where you won't be disturbed.

Choose comfortable clothing.

The video is quite long, so watch as much as you can for the first time, but it's OK to come back to it.

---
The NEW Moon is approaching!
Get your New Moon Spell for September 2023

D
on't miss out on the coming New Moon September 2023... Your chance to change your destiny:
You may want a New Moon Spell to:
Boost your Ancient Magical Chants

Attract a new love into your life
Begin a fresh start with an ex-lover
Success with any new project, enterprise or relationship

Commence a new career or business

Manifest a new period of abundant wealth and prosperity
Bring positive good luck for lottery wins and gambling
Or any positive purpose you may have
---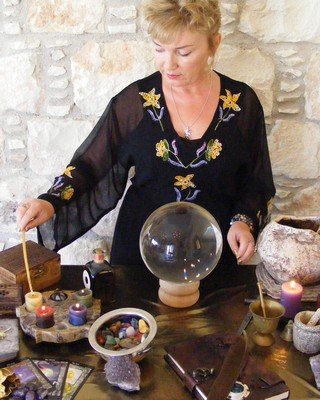 A New Moon Spell That Works


Have a New Moon Spell cast by a real Witch on the upcoming New Moon. A New Moon Spell to manifest whatever you most desire!
Cast on the next New Moon by Alizon, an experienced White Witch and Spell Caster.
---