Pisces Personality Traits
Pisces

Pisces personality traits are characterised by a sensitive, intuitive nature, a compassionate character and a creative and artistic flair.
Pisces is the twelfth and last sign of the Zodiac (Feb 20th - Mar 20th). Pisces is represented by the Fish.
Pisces traits are developed by virtue of the fact that Pisces is a Mutable sign and comes from the Element of Water. The Mutable Signs indicate flexibility, adaptability and good communication, whereas the Element of Water denotes a nurturing and protective character, a developed intuition, intense sensitivity and understanding. Thus Pisces traits are an intriguing mix.   

Pisces Traits
Mystery and intrigue is a big part of the Pisces personality. They are often hard to read and difficult to fathom. But ironically they have innate ability to intuitively understand others completely. Many Pisces are psychic and can easily tune into the emotion and feelings of others. Because of this Pisces usually develop an interest in the spiritual and psychic world. They are very sensitive, caring and compassionate and take great pleasure in pleasing people.
Pisces traits also include an interesting imagination. They can often get caught up in fantasies and believe themselves to be gifted in special ways.  

Pisces Qualities
Pisces qualities include a high degree of creativity and artistic flair. They tend to be drawn to the unusual, unique and avant-garde.
And because of these Pisces qualities they often find careers using creative talents, such as becoming designers, illustrators, artists and photographers.

Shadow Pisces Traits

The dark Pisces traits can include a propensity to suffer low moods and depression. Pisces can also be too gullible and naïve, making them easy prey for manipulative characters and bullies.
Pisces also tend to be dreamers and don't like to live in the real world, so making good choices is often difficult for them.

The Full Moon is Approaching
Here's your chance to Order your own Powerful Full Moon Spell
Powerful Full Moon Spell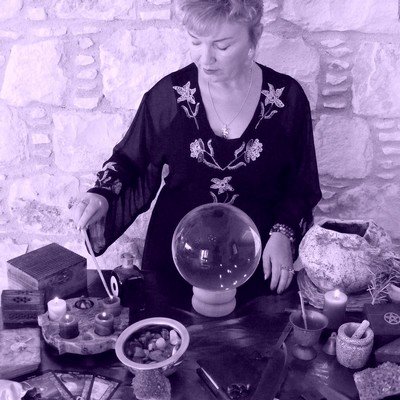 Cast within 24 hours of the Full Moon by Alizon, an experienced White Witch and Spell Caster.
A powerful Full Moon Spell Ritual to manifest change and success for you.
PRICE
From $80

AFTER YOU HAVE PAID
Click Here
to send me your details
I will need your full name and date of birth
Within 24 hours I will email you with confirmation and more details
When purchasing this service from me you are assumed to have read my Terms and Conditions
---
Don't miss out on the coming Full Moon December 2022...
Your chance to change your destiny
You may want a Full Moon Spell to:
Allow money to flow to you
Enhance your sexual attraction
Allow a business or career to prosper and grow
Gain committed love & total faithfulness from a lover
Reunite with an ex lover
Become prosperous and successful
Change your bad luck to good
Or any positive purpose you may have
Tap/Click here to learn more